Alluring Destination Wedding Of Anushka & Archit In Kolkata
High school lovers who started dating in 2011, come from a town named Dibrugarh in Assam. Archit first fell for Anuska when the two were in school (to be specific, 9th standard), but took a while to express his love. Two years later, he finally gathered the courage and opened his heart to Anushka and the rest is history!
Their families got to know about this via different members of the house but they were always supportive of their relationship.
---
The Royal Wedding #AnArcOfLove
After 11 years of dating each other, Archit planned the most special proposal on New Year's Eve, under the starry sky, fireworks, and the floor full of roses and candles, yeah it was a dreamy proposal. This is exactly what Anuska always imagined it to be like.

They planned a destination wedding in Kolkata, where they celebrated their love for 4 days of long festivities and much more. They decided on different themes for each event like Thunderball 007 for Bachelors Night, Whirls of Joy for Haldi Carnival, and written in the stars for Sangeet Night.
Keep scrolling to get all your wedding inspiration from the union of these two love birds!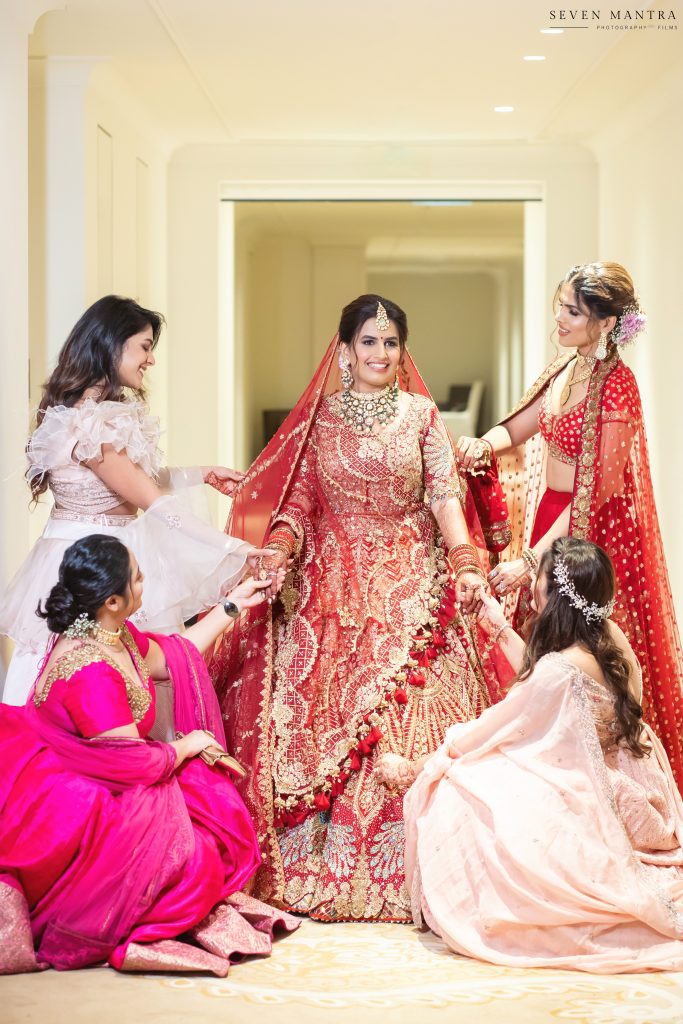 Bride's Outfit Rimple & Harpreet | Jewellery Rare Heritage | Groom's Outfit Heritage South Ext | Groom's Jewellery The Bling Girl
---
Dazzling Sangeet Night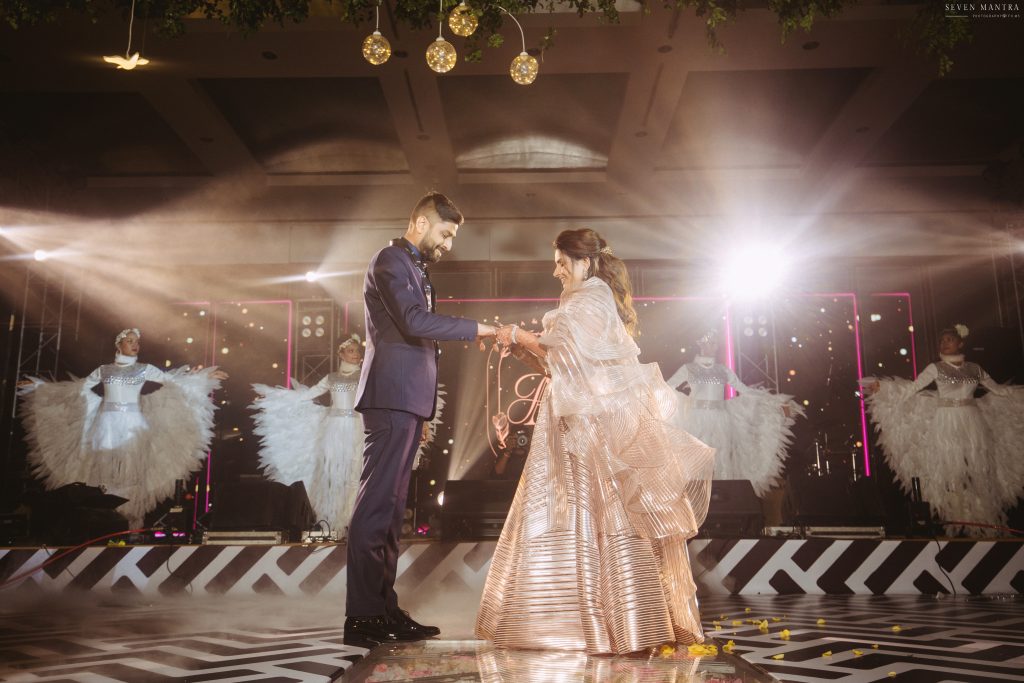 Bride's Outfit Amit Aggarwal Official | Jewelry Chirag Jewellers | Groom's Outfit Rimzimdadu
---
Colourful Myra Celebration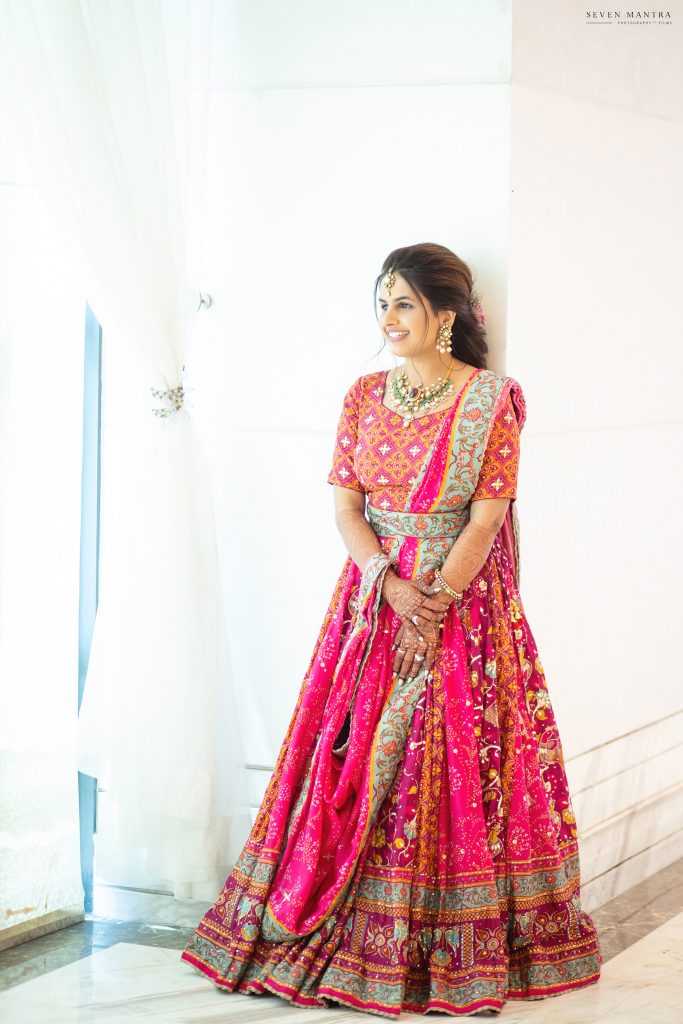 Bride's Outfit Vasansi Jaipur | Jewellery Nemi Chandbamalwa Sons
---
Sufiyana Mehendi
Bride's Outfit Abhinav Mishra_ | Jewellery Fool Jhadi | Groom's Outfit Qbik official 
---
Cheerful Haldi Ceremony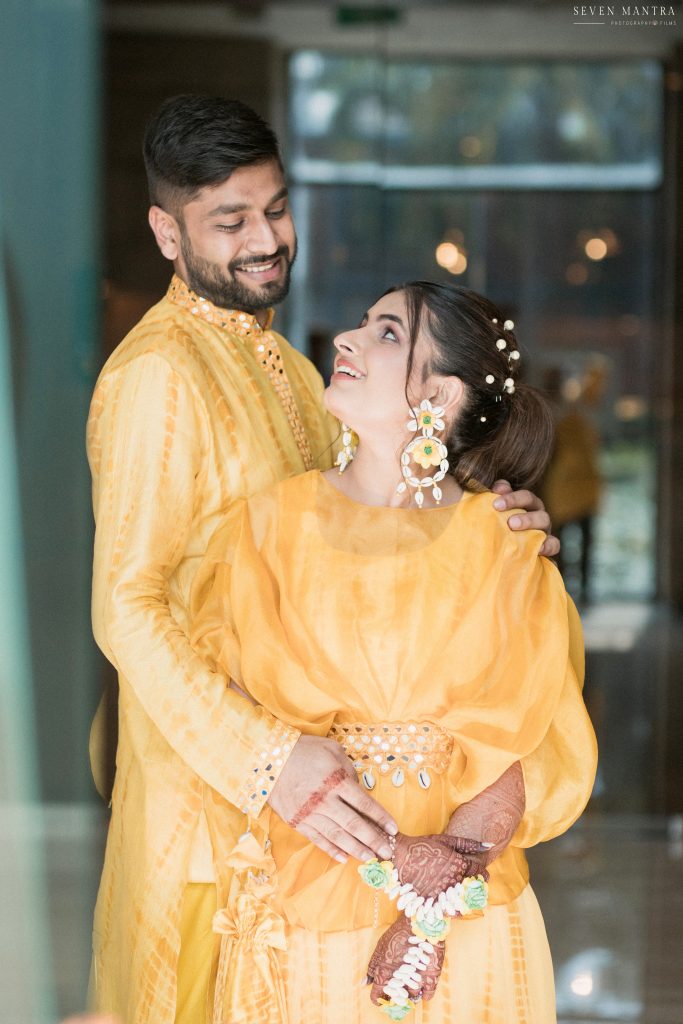 Outfit Bharat Adiani | Jewellery Floral Art By Srishti 
---
Fun-Filled Carnival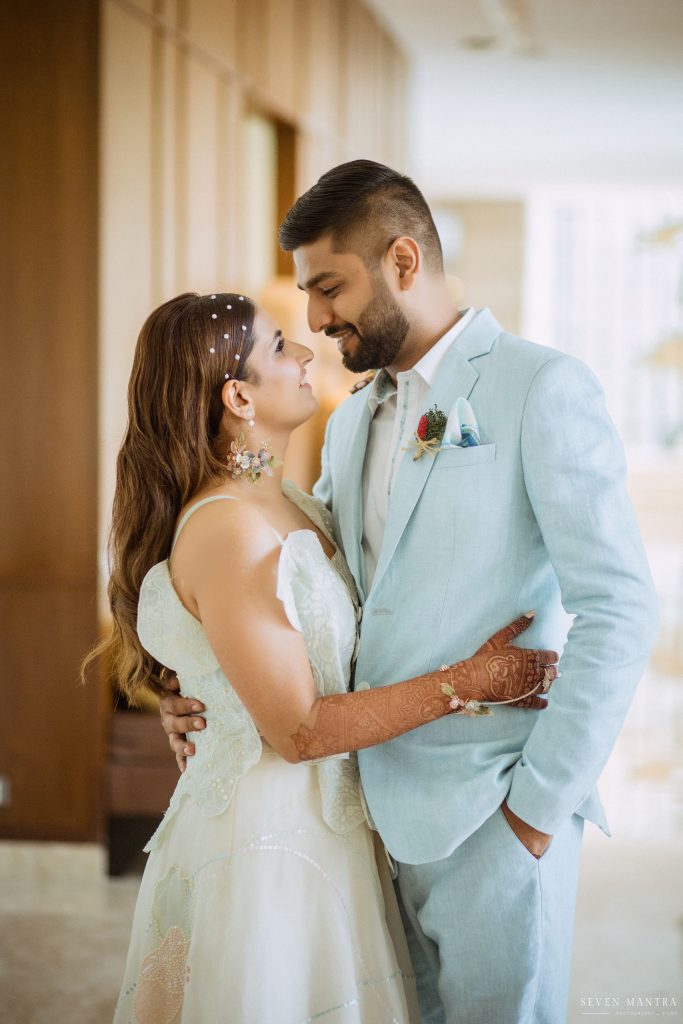 Bride's Outfit Richakhemka Label | Jewellery The Vintage Snob | Groom's Outfit Lacquer Embassy
---
Bachelors Party
Bride's Outfit Kamaali Couture | Groom's Outfit Heritage South Ext
---
Anushka's Bridal Mehendi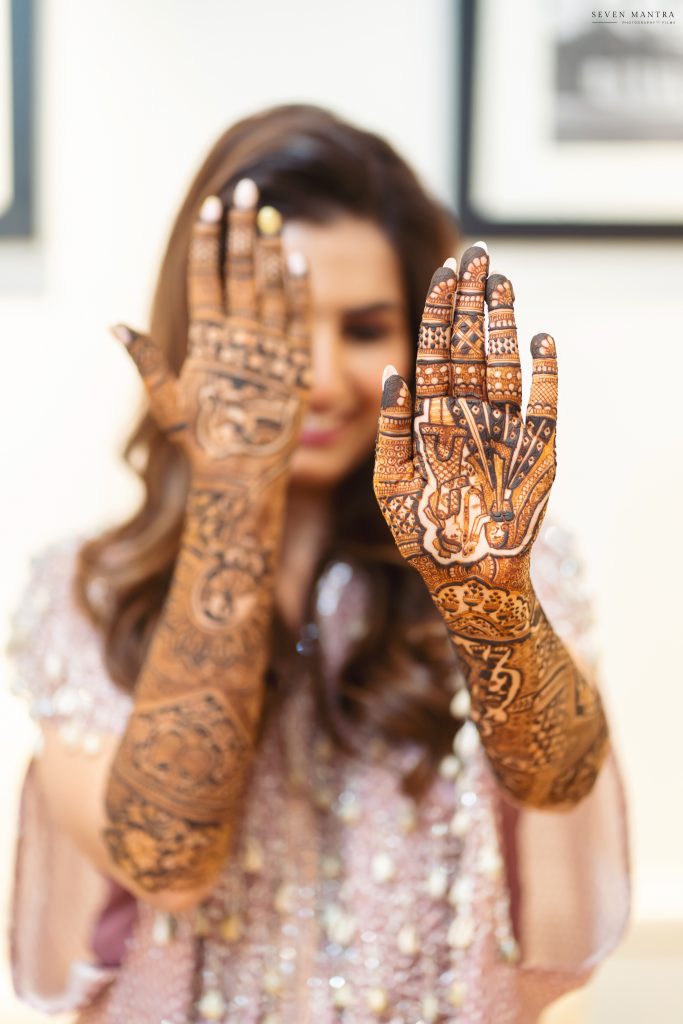 ---
Vendors