Abhinav Mishra Present's 'MASTANA'- A Monsoon Curation
Let us weave you a story! A story of a cool yet balmy day, the air reminiscent of the aroma of mogra and the faint but imaginary resounding of soulful music. If you listen carefully, you can hear the gleeful sing-along, the subtle cheering, the cheerful teasing of the handsome groom and the beautiful bride. It is here that their friends have met, to celebrate everlasting love. The happiness in the air hangs heavy and feels full, there is reverie that you can feel on your skin like tiny raindrops, respite from everyday life and into a world of giddy fervour. Being together to experience this bond, they also feel the love, the passion and the heady romance that is often the essence of a wedding.
It is here, that young love takes bud and begins to blossom into something more. Abhinav Mishra presents MASTANA, a lively, love filled and playful monsoon curation where we reimagine a beautiful wedding. Where every guest is someone special, every guest is adorned in their most fantastic finery and they all feel the pulsating energy of what it means to fall in love. That fresh and new feeling, where every colour is brighter, every embellishment shimmers, every jhumka makes lilting music and being together means finding true love.
Says couturier Abhinav Mishra, "We wanted to play out a scenario, create an atmosphere of ardour and passion. A wedding is a time in a person's life when they are the happiest and that happiness is like an energy everyone around can feel. I constantly imagine the lighter moments of such hearty occasions, the lighter scenarios so to speak, where you find simple joys like the kindling of new love or the beginning of an everlasting friendship. Isn't that what weddings do, just bring everyone closer?"
---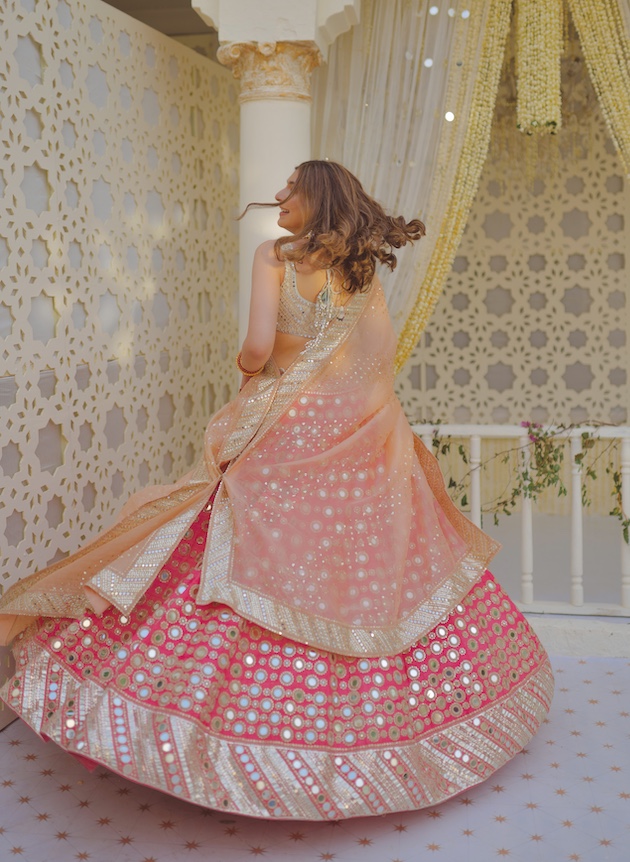 ---
---
---
---
---
---
---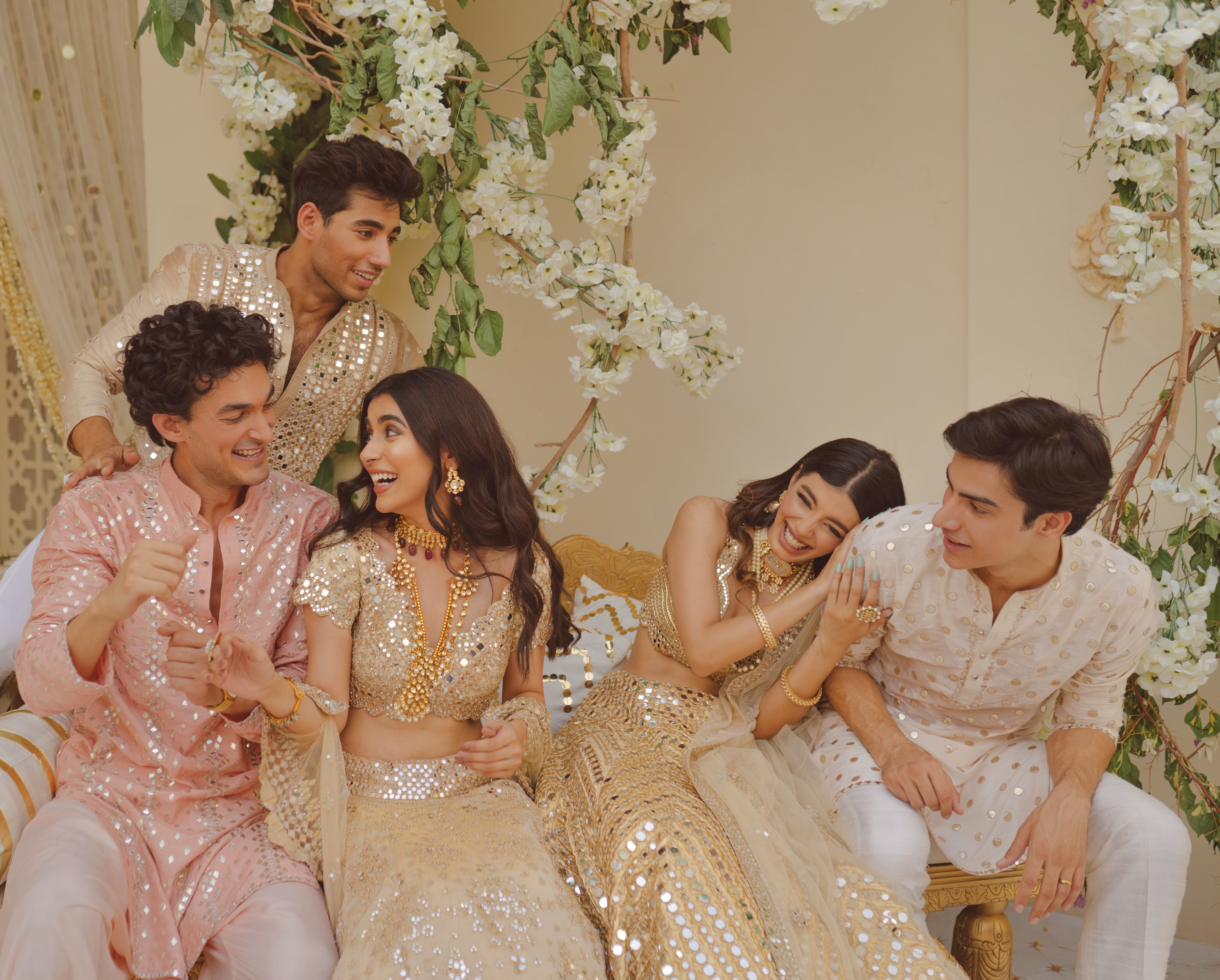 ---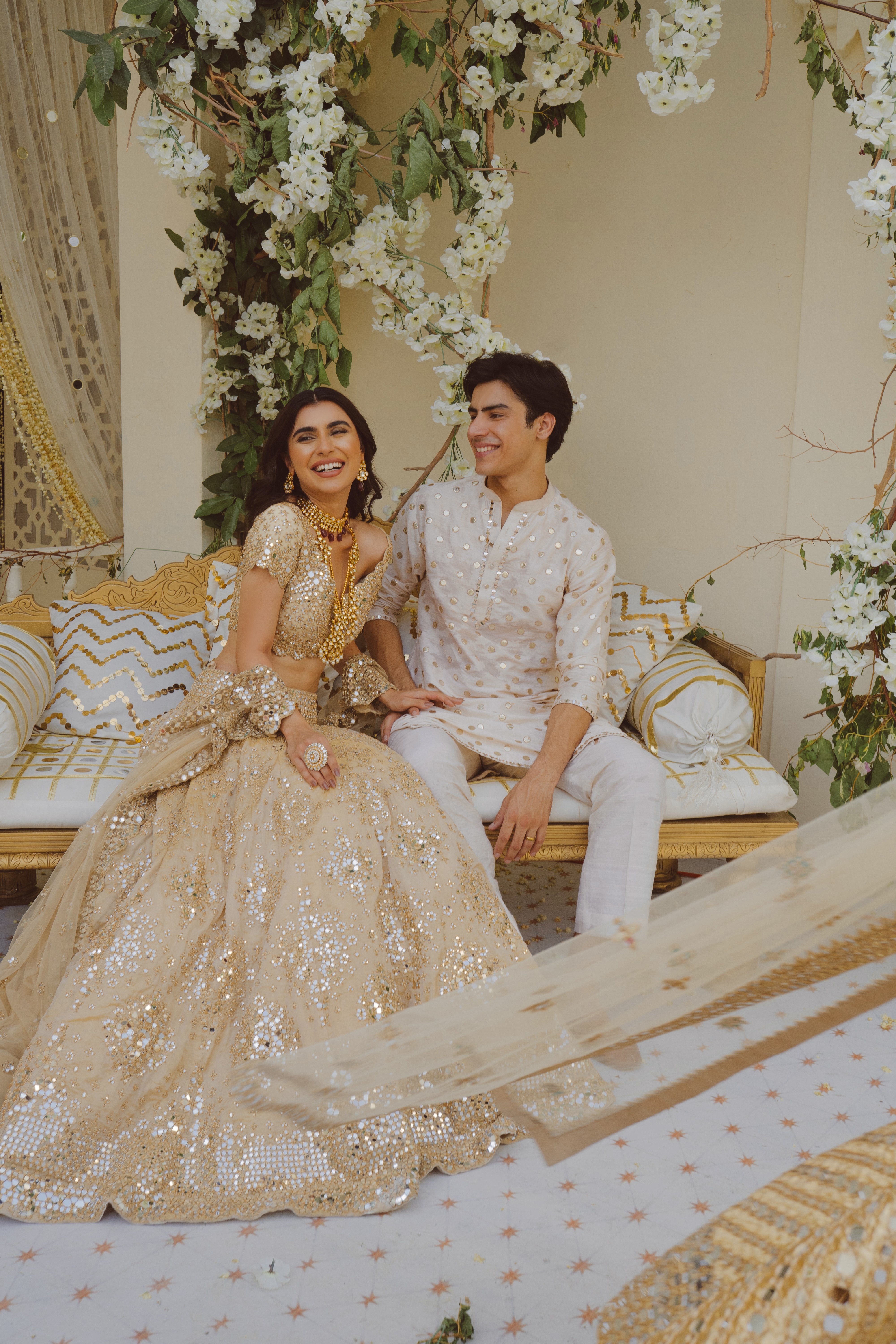 ---
---
About Abhinav Mishra

Abhinav Mishra is one of India's fastest growing designer brands, and his designs are a reflection of the constantly evolving, dynamic and diverse India that we live in.  Launched in 2014, his eponymous label celebrates the complex relationship that fashion and the country's rich crafts share, creating clothes for the young globally inclined Indian women, who are in tune with the international sensibilities of fashion and style while being honest to their own ethnic aesthetic.
Originally from Allahabad, Abhinav Mishra finished his schooling in Lucknow. Always having a penchant for design, he decided to go to one of India's top ranking colleges for Fashion and Design, Wigan & Leigh College, Lucknow. He started his career in the decor and events industry by working with renowned wedding decor company – Rani Pink, where he currently is a partner. He started his eponymous fashion label in 2014.
Today the Abhinav Mishra label is available across online portals and we supply across the world to over 45 countries, collections by the designer are also strategically placed in the best multi-designer physical stores across the globe.
---
Check out more links like this : Abhinav Mishra presents "Mir"- Spring Couture 2021| Fleuressence The Autumn Winter Collection by Pankaj & Nidhi for 2020!| A Royal Tapestry Of Nostalgic Beauty & Timeless Regalia, Seema Gujral Presents "Portraits"- Couture 2020