Abhinav Mishra presents "Mir"- Spring Couture 2021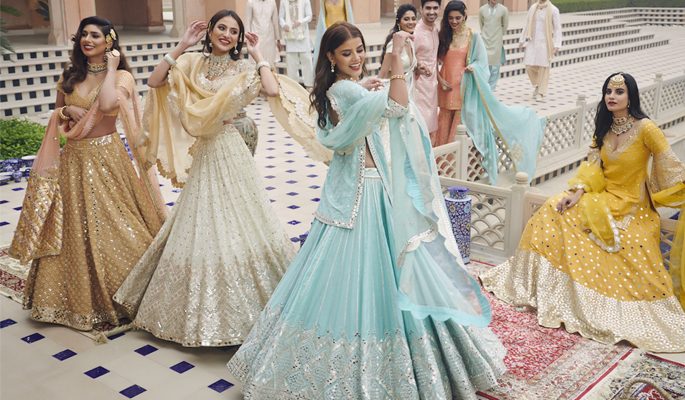 A lively bustle, a treat for the senses, with colours, aromas and sounds abuzz. A cornucopia of textures, of artistry and of inspiration. Abhinav Mishra creates an ornate tale of fictional Jaigarh, a village synonymous with the celebration of colour and life. Reflecting the magical mania of the mela or local fair from a bygone era, elements from around the country come together and weave a tapestry of tales of their own. Borrowing elements from the organised chaos of the traditional spice markets, Abhinav Mishra's line features vibrant hues that reimagine the brimming baskets of kesar, mirch and haldi. Inspired by the rich visual treat of ancient souks, the collection features an intricate design identity that brings to life the magnificent mayhem under the elaborately patterned dome of this iconic marketplace.
The Abhinav Mishra bride tribe flutters about in the mid morning sun, adorning outfits that bring to life a cultural maze, with elements of India, Turkey, Afghanistan and Iran. Warm, vibrant hues like dreamy majorelle blues, luscious ruby reds, sprightly yellows, sprinkled with mirror work and exquisite gota patti imbibe a reverence for traditional Indian craftsmanship and silhouettes. Chevrons and florals, along with statement mirror work transcend time and find themselves at a glorious Indian wedding, with the sun shining overhead and the bustle alive with the bride tribe walking their best friend down the aisle.
Speaking about his new collection Abhinav Mishra said, "Thrilled to showcase the first of our 3 special collections this spring. Mir to me is a festival, a riot of colours and a celebration of life. It's frenzied and abundant, it's joyous and jubilant. It's a stunning amalgamation of romance, of free-spirited love and light. 'Mir' is inspired by travel, architecture and a much-needed escapade that we all could use! It sets the tone for a bright new year, with a little sparkle and a whole lot of glamour built on the foundation of endless love."
---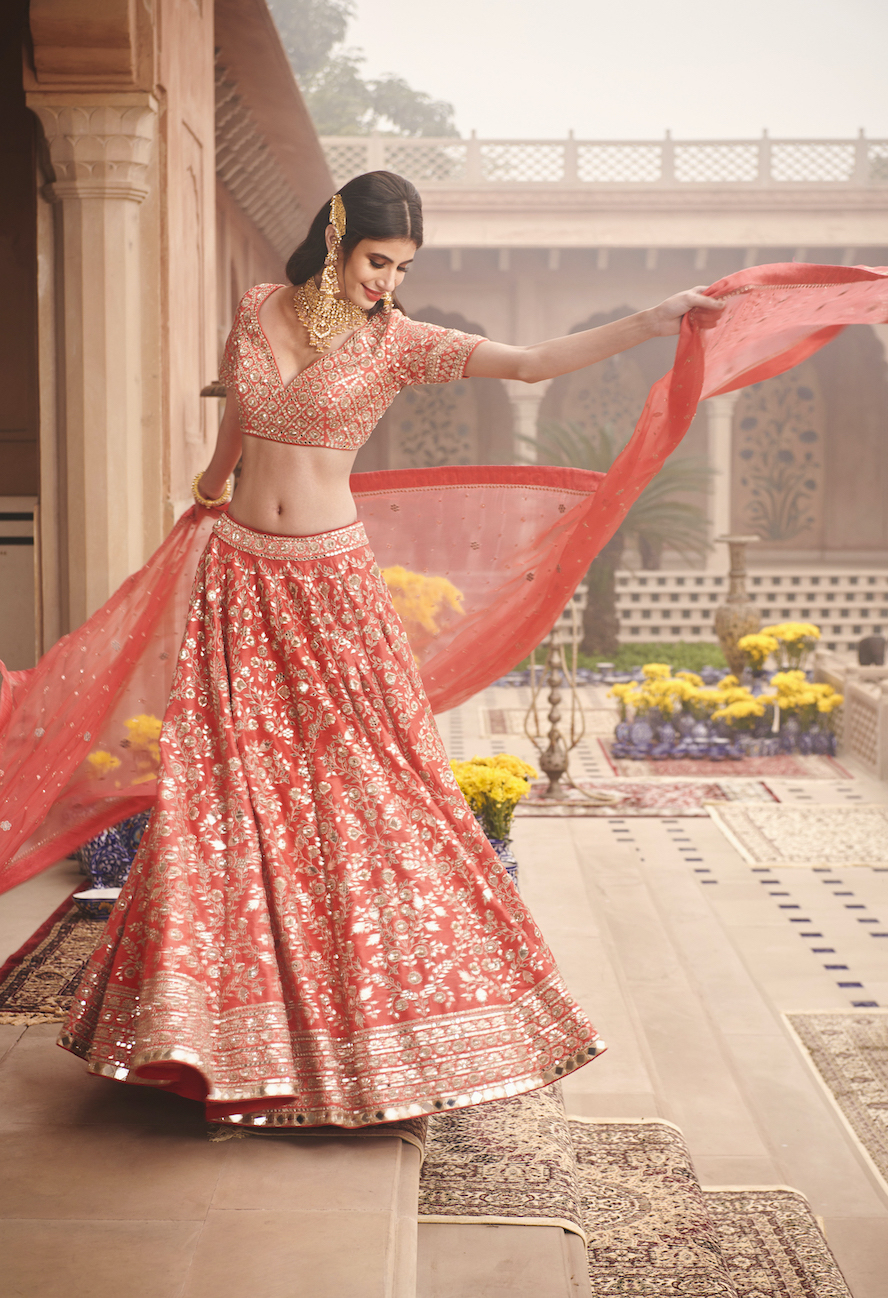 ---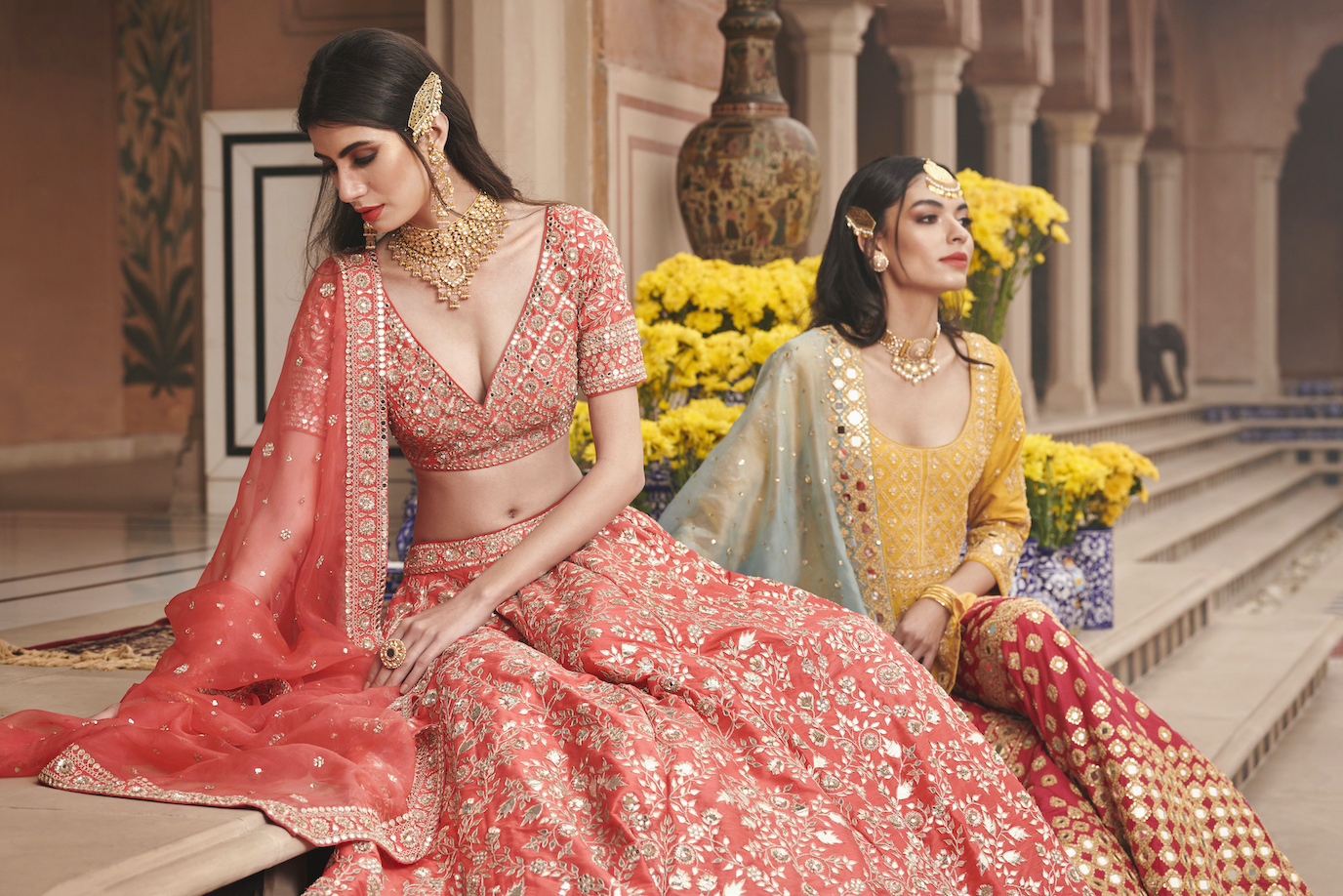 ---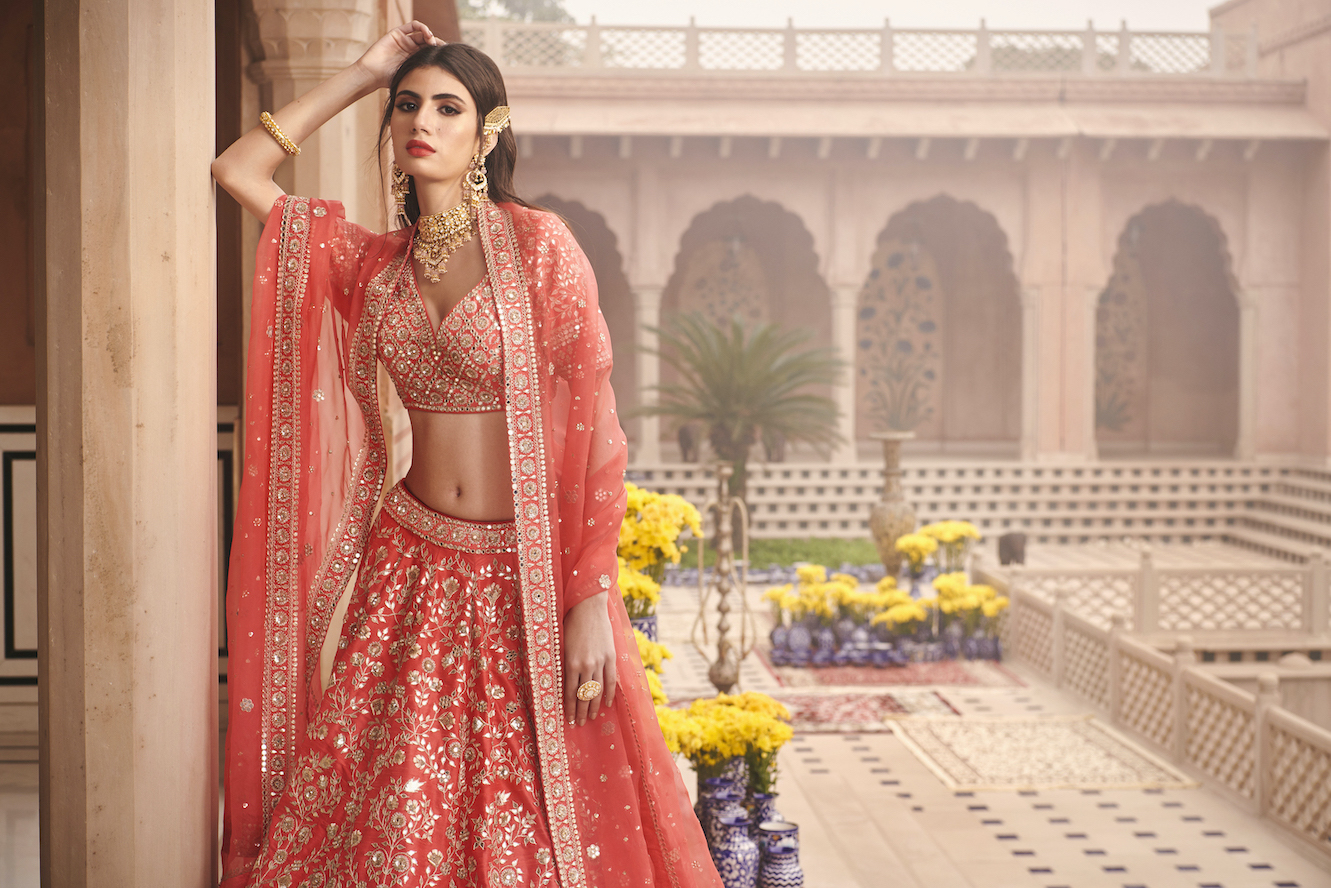 ---
---
---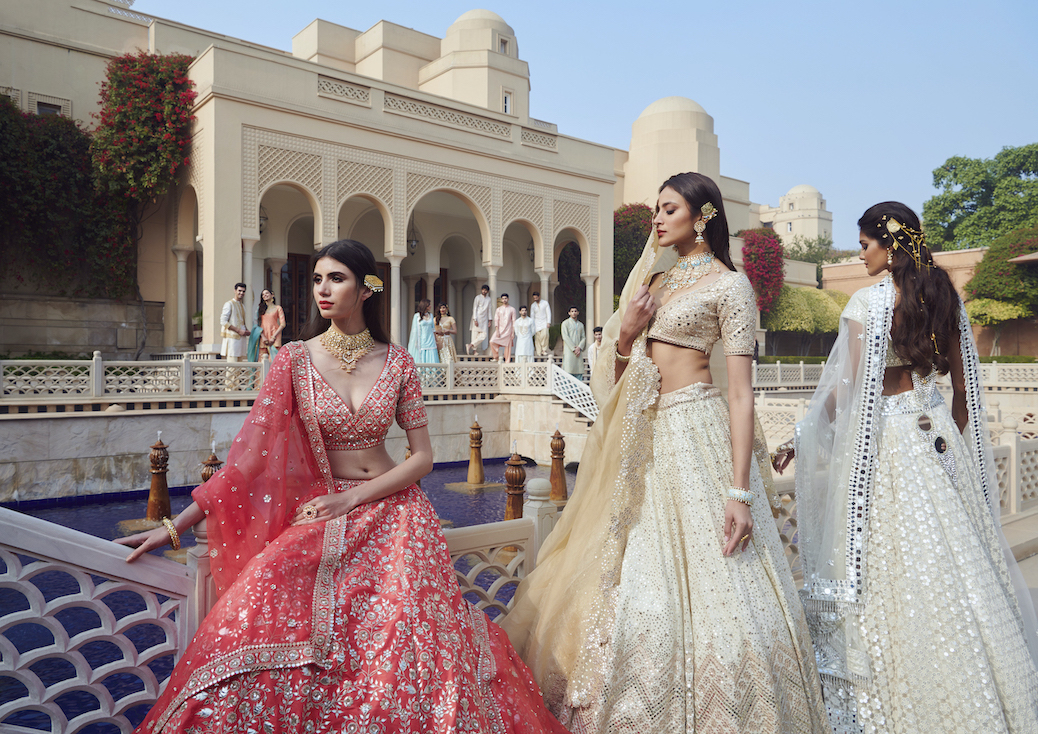 ---
---
---
---
---
---
About Abhinav Mishra
Abhinav Mishra is one of India's fastest growing designer brands, and his designs are a reflection of the constantly evolving, dynamic and diverse India that we live in.  Launched in 2014, his eponymous label celebrates the complex relationship that fashion and the country's rich crafts share, creating clothes for the young globally inclined Indian women, who are in tune with the international sensibilities of fashion and style while being honest to their own ethnic aesthetic.
Originally from Allahabad, Abhinav Mishra finished his schooling in Lucknow. Always having a penchant for design, he decided to go to one of India's top ranking colleges for Fashion and Design, Wigan & Leigh College, Lucknow. He started his career in the decor and events industry by working with renowned wedding decor company – Rani Pink, where he currently is a partner. He started his eponymous fashion label in 2014.
---
Check out more links like this : Fleuressence The Autumn Winter Collection by Pankaj & Nidhi for 2020!| A Royal Tapestry Of Nostalgic Beauty & Timeless Regalia, Seema Gujral Presents "Portraits"- Couture 2020 |