Abhinav Mishra Launches 'Love Stories By Abhinav Mishra' Bridal Couture 2019 A Tale Of 3 Cities!
Celebrated couturier Abhinav Mishra launches his much awaited Bridal Couture 2019 collection titled Love Stories. The new campaign is a tale of 3 cities set across three scenarios, where the designer envisions pure and unconditional love beyond boundaries. He revisits history, culture and blends old world love with the new, when love has progressed beyond communal boundaries. Abhinav Mishra imagines elements of a bygone era where love transcends beyond the closed doors of society. Love Stories by Abhinav Mishra was inspired by these figments of his imagination across various eras and cultures and is his message that love is the real religion and a connection between two souls is God.
The theme of the campaign is a perfect amalgamation of a dream world, coming together to create an other worldly exquisite moment in time. It is a world that every individual experiences differently and a tapestry that showcases lifelong dreams. The Bridal Couture 2019 collection unfolds in three layers, a dreamy collection that blends together a fictional tale of 3 cities. The couturier's vision redefines the rules of love in a utopian society where love is the religion. The sub collections cover different cultures and are known as Seerat, Roshanara and Banarasiya. The 3 sub campaigns cover different cultures and the way they celebrate love.
Abhinav Mishra's mission is to create clothes for young globally inclined Indian women, women who are in tune with the international sensibilities of Fashion and Style while being honest to their own ethnic aesthetic. Speaking about his new collection Abhinav Mishra said, "I'm delighted to showcase my newest labour that took me 4 months to create. I visualised a perfect world where love unites all and weddings are a time when everyone comes together in the purest form. The new collection goes beyond pastel shades into deeper jewel tones and warmer colours for the season. We've incorporated our signature mirror-work but with a stronger focus on craftsmanship, we have added Gota Patti work as well as Marori work on the silhouettes for this special collection. There is something for everyone and the outfits cover not just the wedding but also special functions before and after."
Seerat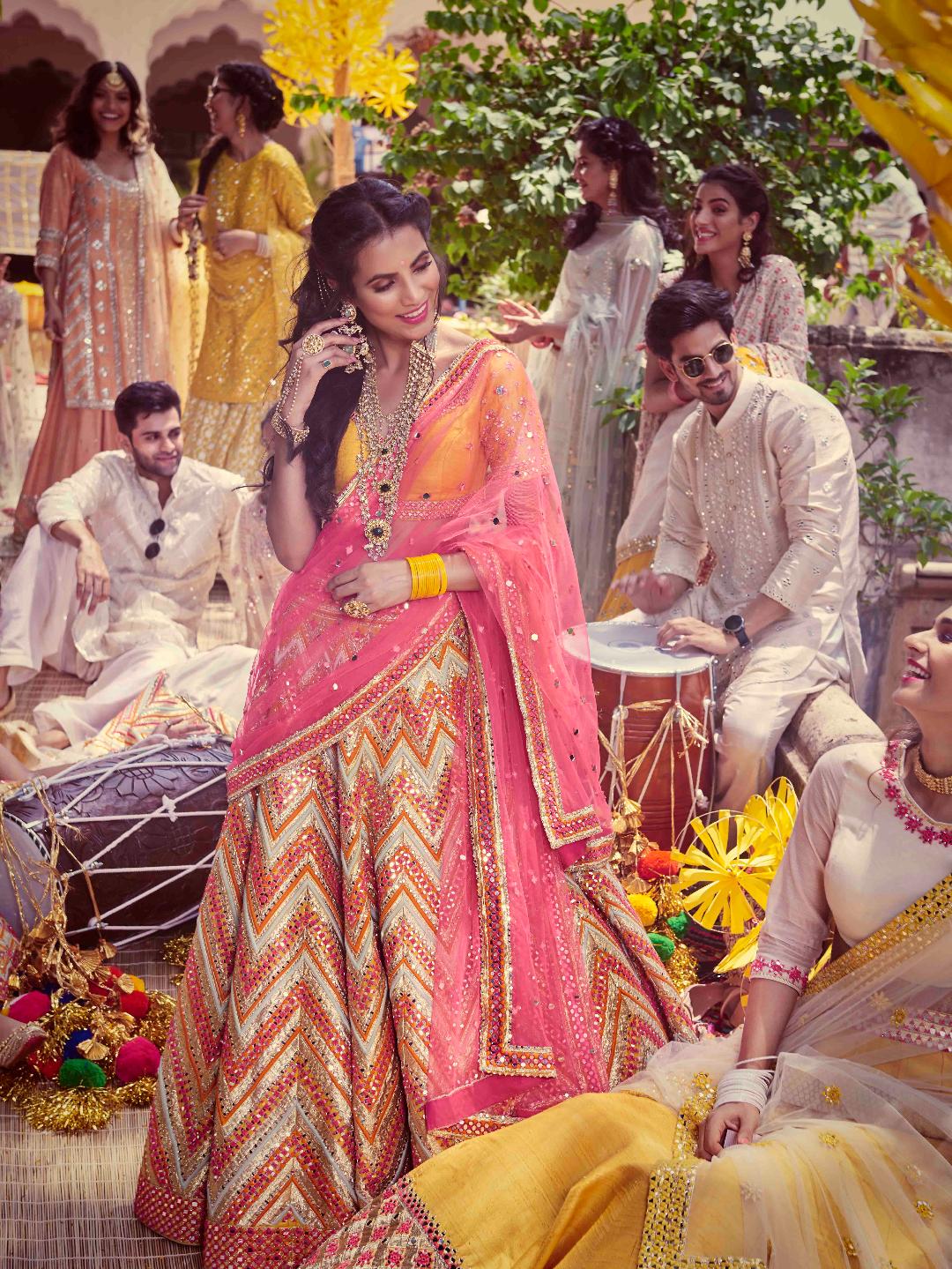 ---
Roshanara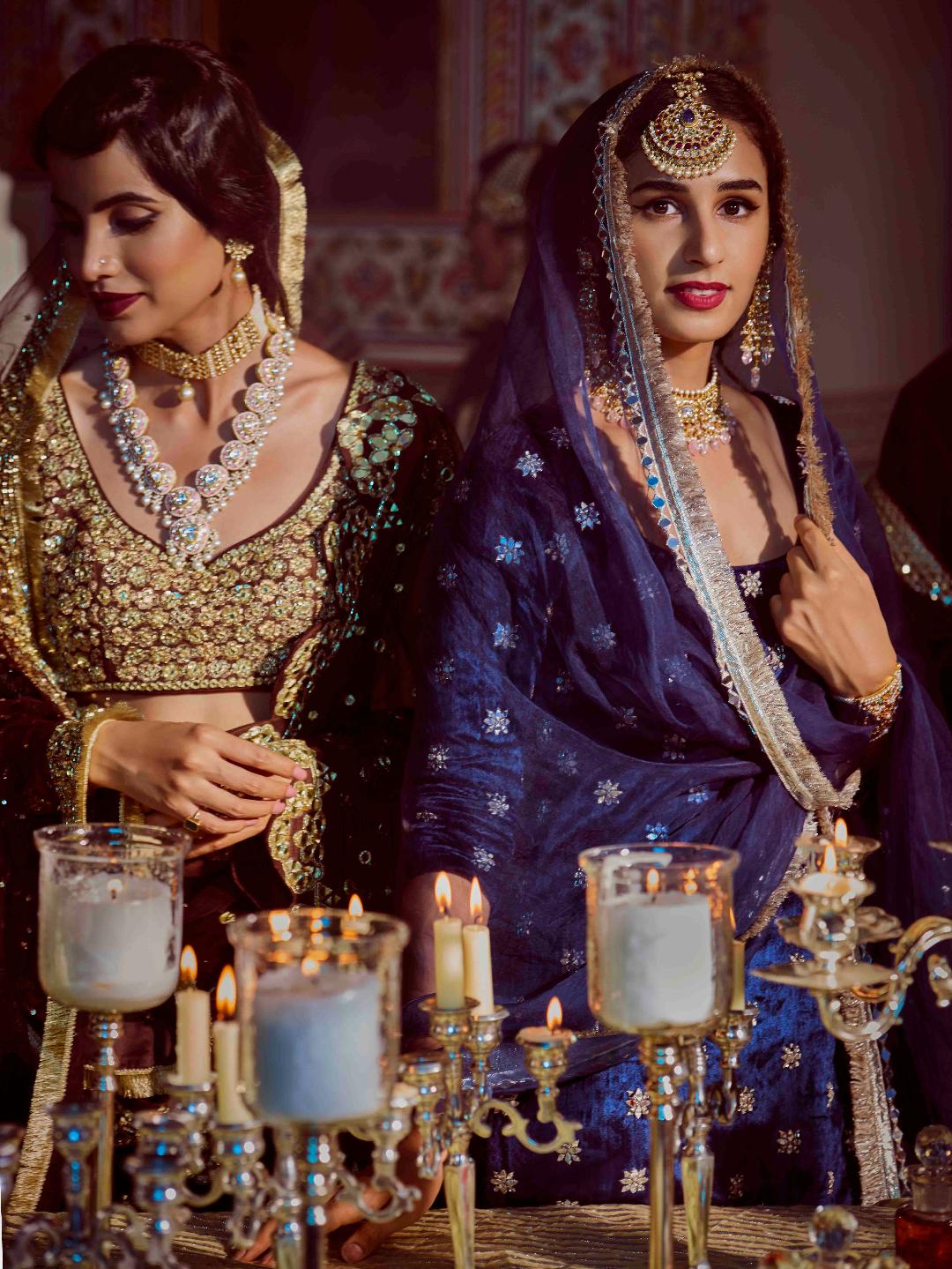 ---
Banarasiya

---
Checkout more links like these:Abhinav Mishra Presents Wildflowers Spring Couture 2019 | This Winter Look Haseen, With Abhinav Mishra's New Fall Winter 2017 Collection – HASEEN  | Designer Vasavi Launches Encanto – Bridal Collection '17 | Anjali Jani: Your Go-To Designer For The Wedding Season!