The 15 Best Makeup Artists in Delhi-NCR!
"You are looking soooo…. Bea…..utiful!" "Ohh!! Wow she is so pretty" "I haven't seen any goddess or a fairy, but it must be like you" These are some compliments that every one of us would like to have directly or indirectly. Though God has already made all of us beautiful, we just need to polish our looks to get all these compliments. This can only be done through Makeup and Hair Styling, which all of us not expert with and so we seek the help of Makeup Artists. Not all makeup artists are expert with their profession so presenting here the Top 15 Makeup Artists and professionals from Delhi-NCR to make you look more beautiful on your Wedding and other important days.
Winner of 8 different awards from 1996 to 2014 Ambika Pillai owns 3 salons in New Delhi and 1 each in Delhi, Kochi and Trivandrum. She has been covered in print media through newspapers like HT City Live and The Hindu for more than 30 times at various occasions.
Salons Named As: Ambika Pillai
Salons Located In: South Extension – II, Rajouri Garden, Chhatarpur and Model Town of Delhi-NCR.
Specialized In: Hair, Makeup and Beauty
Celebrity Clientele: Asihwarya Rai for "Taal"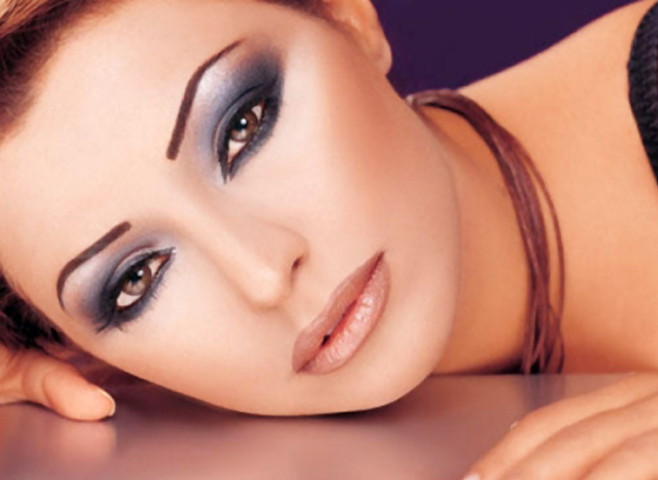 Over two decades of experience has made Vidya an expert in handling wedding's hurry. She takes into consideration everything from the client's personality, dress, skin-tone and kind, to the face shape and features that need to be underlined.
Associated with Monsoon Salon and Spa and owns Vidya Tikari Studio
Salons Located In: Lajpat Nagar-II and Najafgarh, Delhi
Specialized In: Pre-Bridal treatments, Bridal Makeup, Groom Makeup.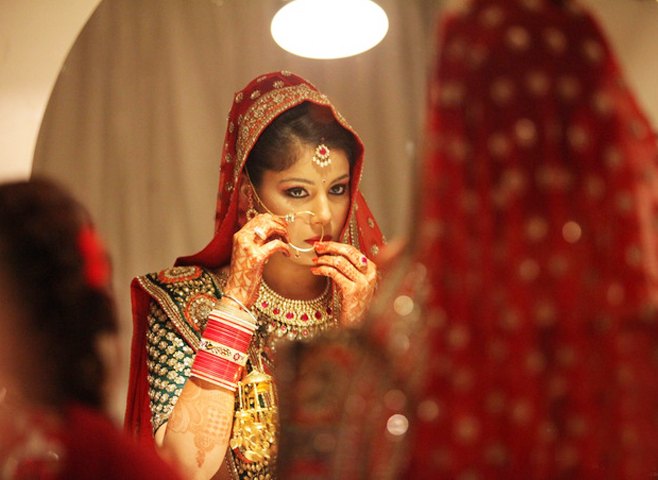 Being trained at various academies of London, Germany and Singapore she is the lady behind numerous contestants of Pantaloon Femina MISS INDIA contest. She has won a variety of Awards for her Hair and Makeup Artistry.
Salons Named As: Star Salon n' Academy
Salons Located In: South Extension – II, Ashok Vihar, Kirti Nagar, Tagore Garden, Kamla Nagar and NSP of Delhi-NCR.
Specialized In: Hair, Makeup, Beauty and Groom's Makeup and Professional Portfolio Shoot
Celebrity Clientele: Priyanka Chopra for "Mary Kom", Hrithik Roshan, Amitabh Bachchan, Frieda Pinto, Soha Ali Khan, Jaquiline Fernandis and lot more.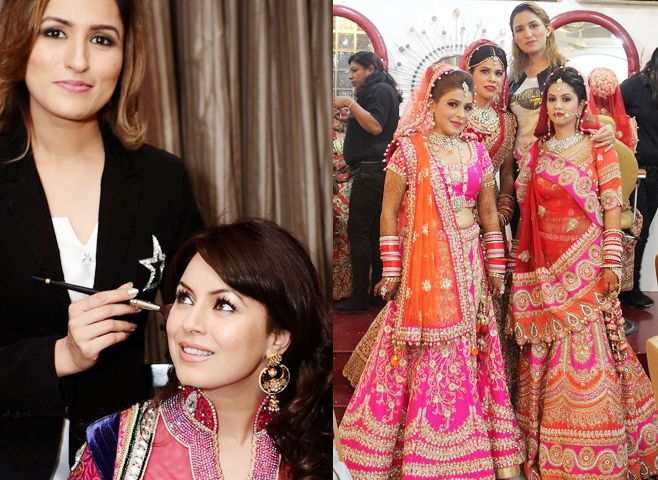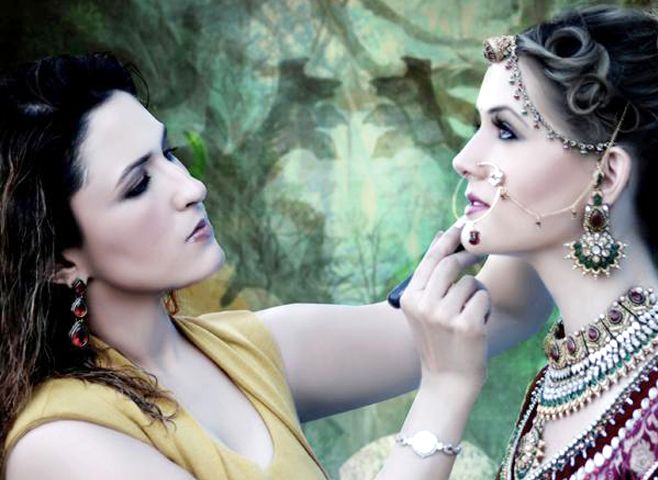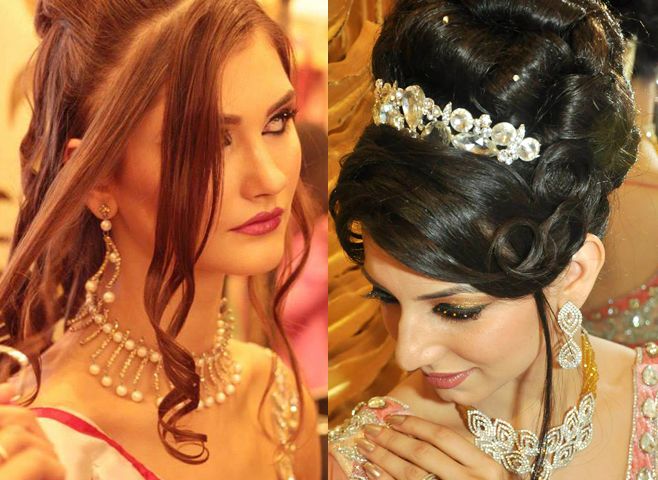 Former Miss Delhi and Miss Navy Queen Winner, a professional model, and TV talk-show anchor what else you need for the introduction of Meenakshi Dutta. She has even winged to USA and Kuwait to look after Bridal Makeovers for the Royal Family. She is been awarded for more than 3 times.
Salons Named As: Meenakshi Dutt Makeovers
Salons Located In: Punjabi Bagh and Shivalik of Delhi-NCR.
Specialized In: Bridal, Makeover, Beauty and Hair
Celebrity Clientele: Amitabh Bachchan, Amrita Rao, Bipasha Basu, Tanushree Dutta, Sayali, Laxmi Pandit, Yukta Mookhey, Neha Dhupia, Indrani Dasgupta, Yana Gupta and so on…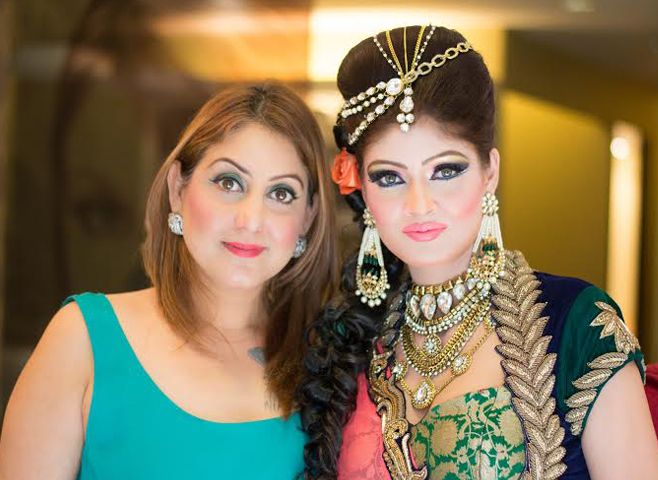 She is certified in Fashion Makeup from Milan, Italy and in Nail Art from Star Nails, USA. She has a desire of making every woman look gorgeous. At present, she is offering freelance services fashion and bridal makeup.
Salon Named As: Makeup Studio
Salon Located In: Pitampura, Delhi
Specialized In: Fashion and Beauty Photographs, Bridal, T.V. Editorial, Personal, and Party Makeovers
Celebrity Clientele: Arjun Kapoor, Sonakshi Sinha, Amar Upadhyay, Apurva Agnihotri, Shilpa Sakhlani etc.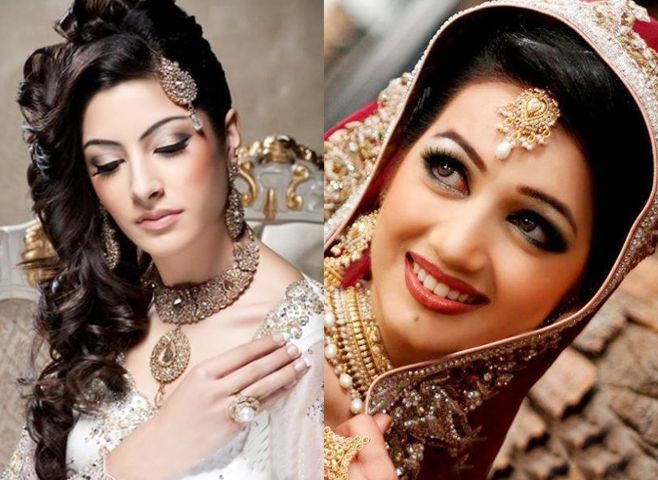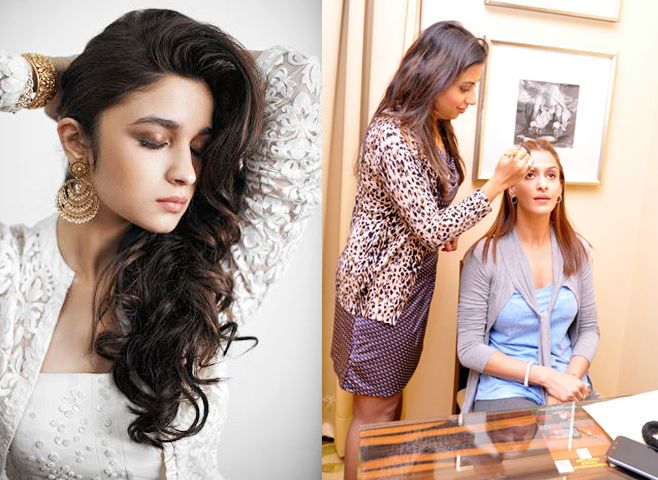 She has mastered in hair styling and makeup from Vidal Sassoon of London and had researched a lot about makeup in Thailand and Singapore. With over 20 years of experience she is much in demand for hair dressing, hair rejuvenation and spa.
Salons Named As: Xpressions: The Makeup Studio
Salons Located In: Punjabi Bagh, Ashok Vihar, Kamla Nagar, Pitampura and Lajpat Nagar of Delhi-NCR.
Specialized In: Hair Styling and Makeup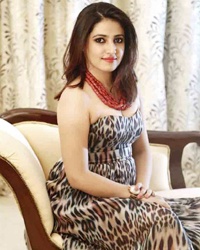 Shruti Sharma is a young, energetic and creative makeup artist. Her makeup ideology is focusing on creating flawless skin and enhancing the features like eyes or lips of a bride.
Salons Named As: Shruti Sharma Bridal Makeup
Salons Located In: 100 Feet Road Chhatarpur of Delhi-NCR.
Specialized In: Bride makeup, Hair Styling, and Draping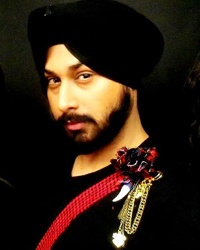 Gursewak Singh is a Sikh gentleman who styles wives-to-be and models much better than any female makeup artist. He had studied Fashion Designing and is based in Delhi. He was a team member of the team that worked for Miss India 2009 and Lakme Fashion Week.
Named As: Guru Makeup Artist
Located In: Freelance Makeup Artist
Specialized In: Bridal makeup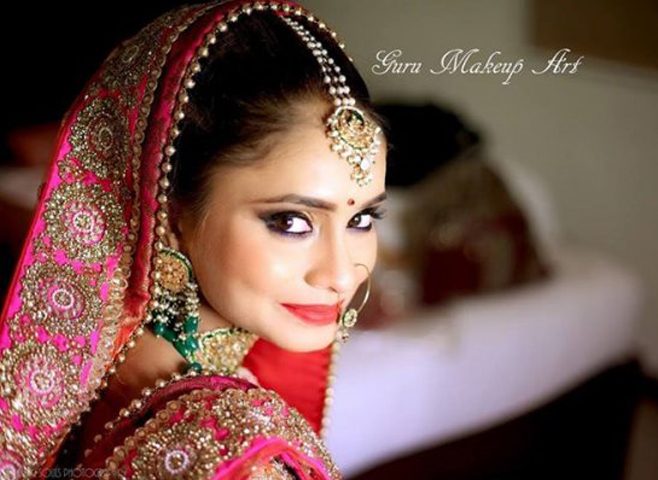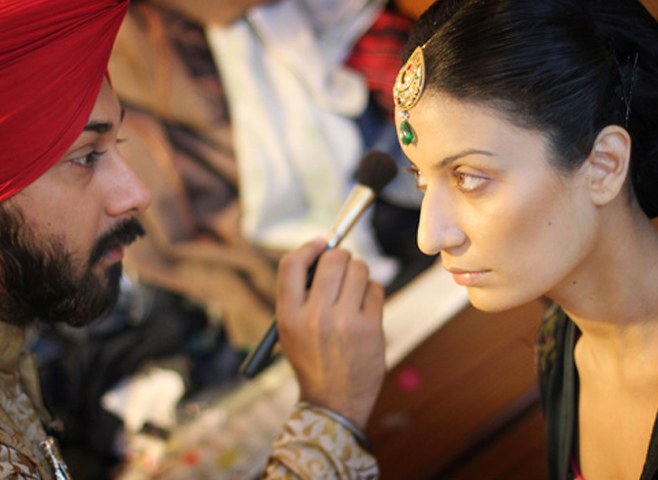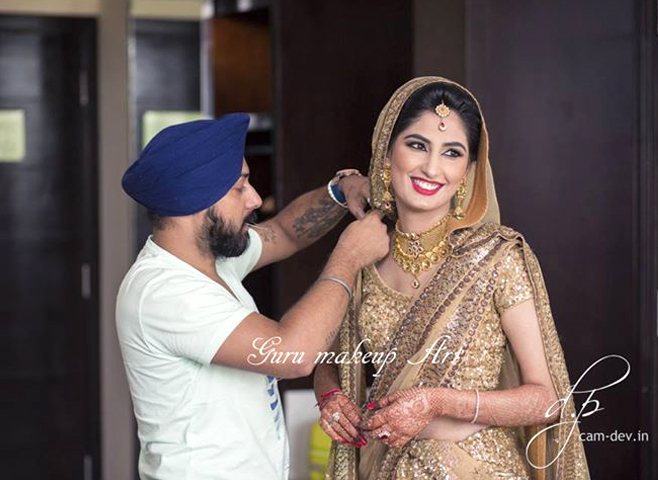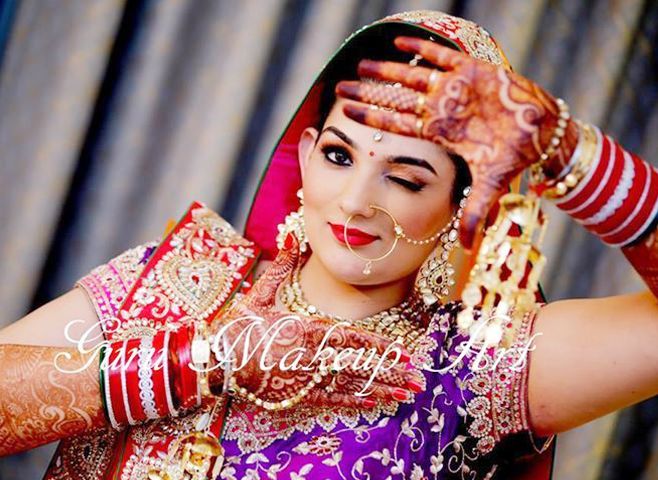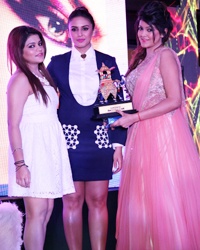 Kriti Dhir is among the freshest and most preferred Makeup Artists and Hair Stylist in Delhi. Her sister Richa also lend a hand in managing her assignments beautifully. This sister duos are much famous for making their clients looks younger than their actual age.
Salon Named As: KritiDS Makeovers
Located In: Pitampura, New Delhi
Specialized In: Makeup and Hairstyling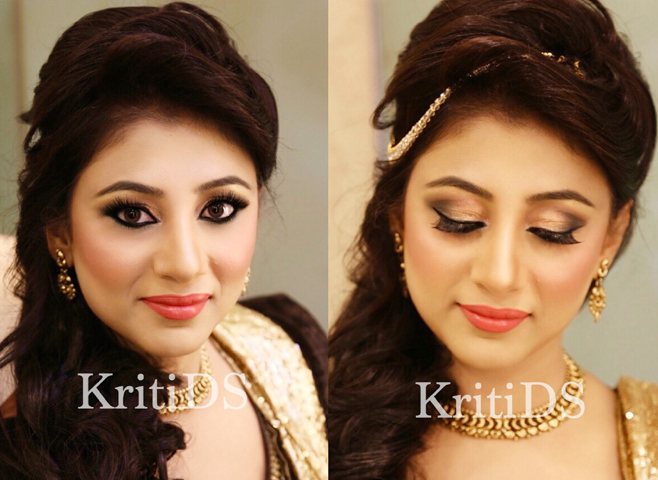 She owns one of the most luxurious makeup studios in the country. Kanikka is been covered by media at various occasions and she been also interviewed by many websites. Being a makeup artist Kanikka creates magic in the studio during makeups. She does only six makeups a day and provides luxurious private high security rooms for her every client
Salons Named As: Kanikka Tandon Studdio- Luxury Makeup Lounge
Salons Located In: Punjabi Bagh, New Delhi
Specialized In: Makeover, Bridal Makeups, Sagan / Roka Makeups Fashion Makeup
Celebrity Clientele: Priyanka Chopra , Anushka Sharma, Sayali Bhagat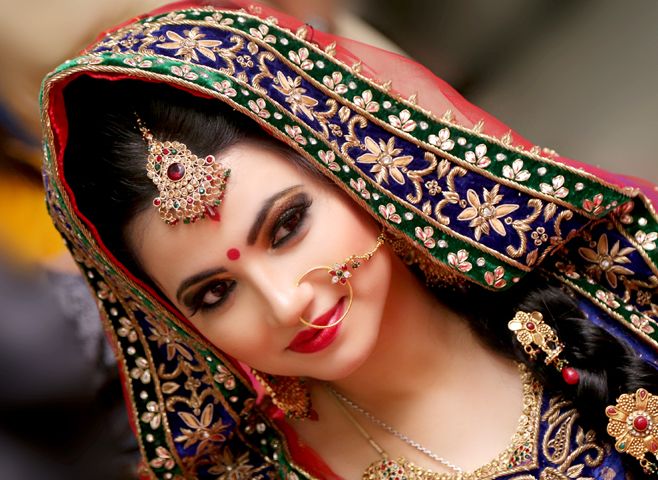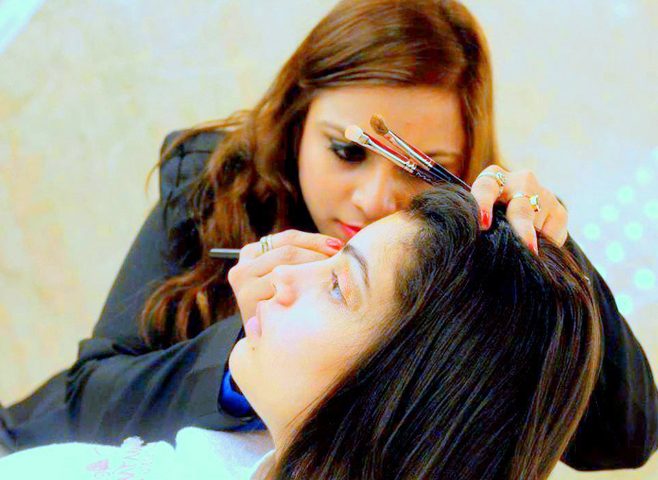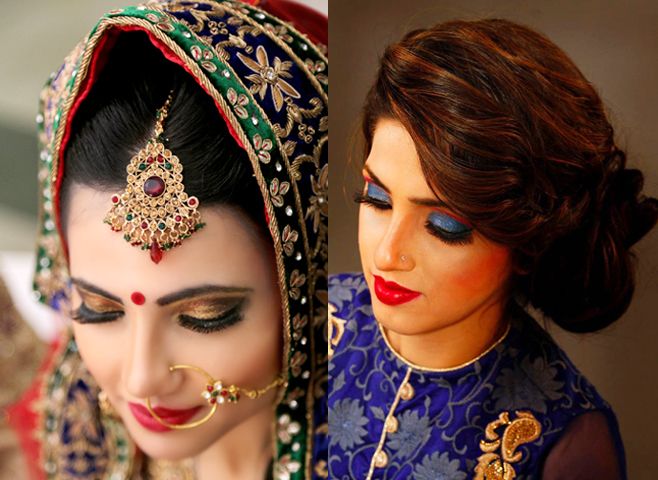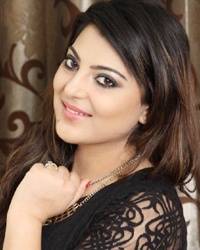 She is one of the prominent Makeups Artist in Delhi-NCR. Being a freelancer she is available for makeup at home as well. Ekta works as stated by clients' requirements and cosiness. So as to offer a classy makeup she uses products from brands like MAC, Inglot and Urban Decay.
Named As: Ekta Bakshi Professional Make-up Artist
Located In: Mayur Vihar, New Delhi
Specialized In: High definition Bridal Makeup, makeup for special occasions, Fashion, TV and theatre
An expert stylist and makeup artist who reproduces the beauty through make-up with numerous distinctive and inventive methods. She is graduated from National Institute of Fashion Technology (Delhi) and London College of Fashion.
Salons Named As: Sohni J.
Reach her at:

[email protected]

Specialized In: Makeup, Hair and Styling
She is a Proficient Makeup Artist and Fashion Expert. She was cabin crew member in Jet Airways, and this is why she has global fashion trends of countries like Italy, France, Belgium, US, Canada, Dubai, Singapore, Hong Kong and South Africa.
Salons Named As: Shweta Makeup Artist Makeup, Beauty, Hair Salon
Salons Located In: South Extension- I, New Delhi
Specialized In: Advertising shoots, Wedding makeovers, Bridal beauty makeups, Party and Events Makeups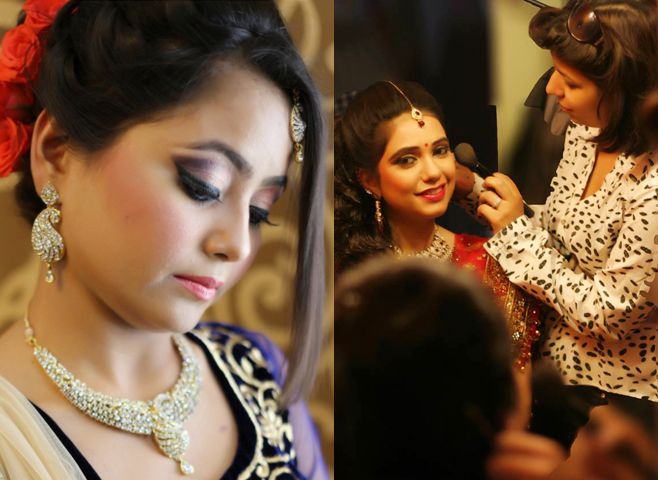 She is an international makeup and hairstylist having worked with Ritu Kumar, Jasvinder Narula, Salim Merchant and Shraddha Sharma. She is been a part of numerous esteemed Photo-shoots, Fashion Shows and Fashion Weeks at national and international level.
Located In: Connaught Place, Delhi
Specialized In: Airbrush Makeup for Bridals, Fashion and Photo-shoots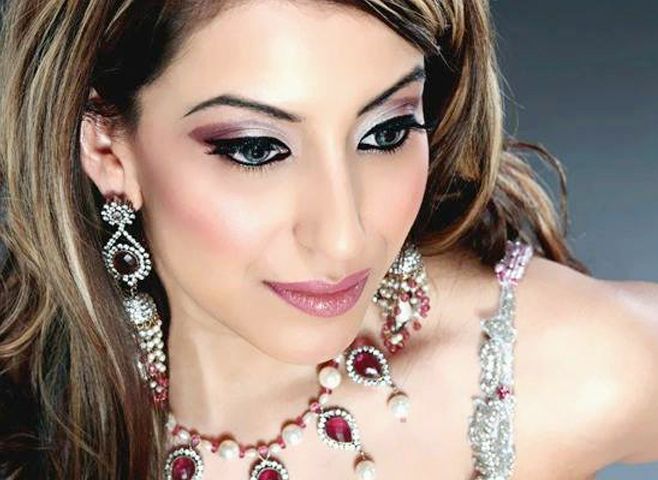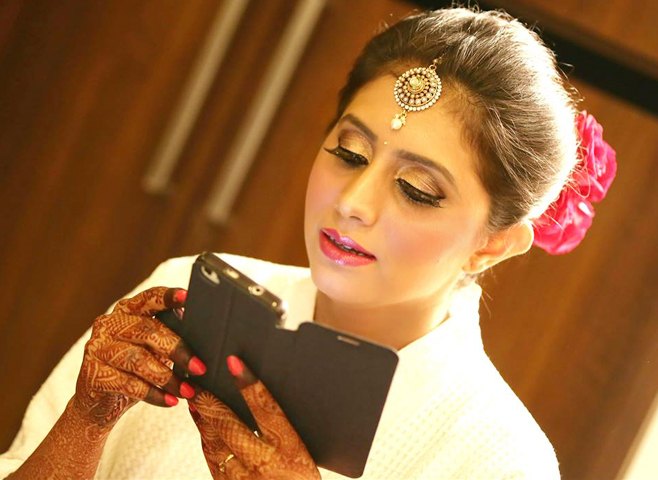 Aakriti is a Delhi based Professional hair & makeup artist,who also leads a team of professionals who offer ad hoc on location services for Delhi based as well as Destination weddings within and outside India. Her forte is in fashion shoots, shows, celebrities, movies and weddings. She is allied with the well-known cosmetic brand Oriflame India, as their Makeup Expert and has her own niche market who prefer modern and classy looks.
Named As: Aakriti Kochar Makeup and Hairstyling
Salons Located In: Kailash colony for meetings and bookings. Services are on location only.
Specialized In: Professional Makeup and Hairstyling for Fashion Shoots/Shows, Advertising Campaigns, TVAds, Video Shoots, Occasions, Workshops and Weddings.
Celebrity Clientele: Neha Dhupia, Yami Gautam, Prachi Desai, Shikhar Dhawan, Arjan Bajwa and many more.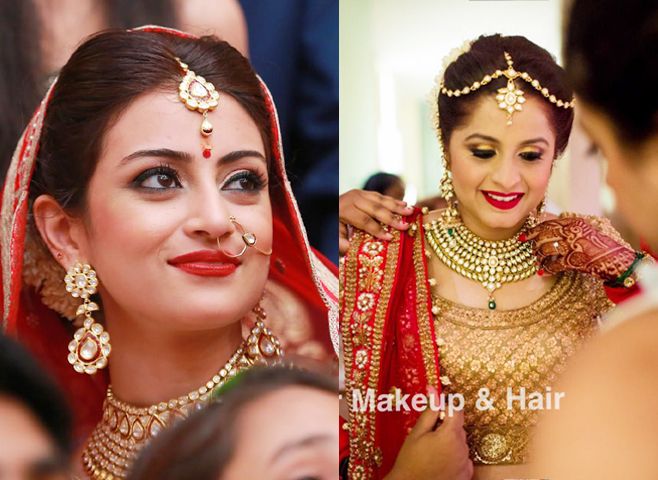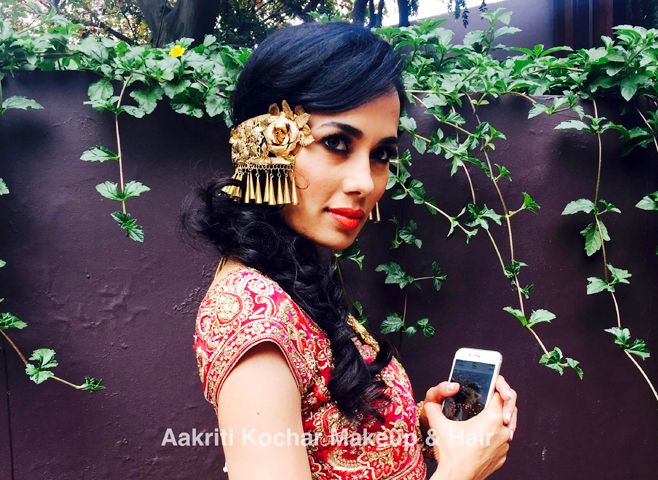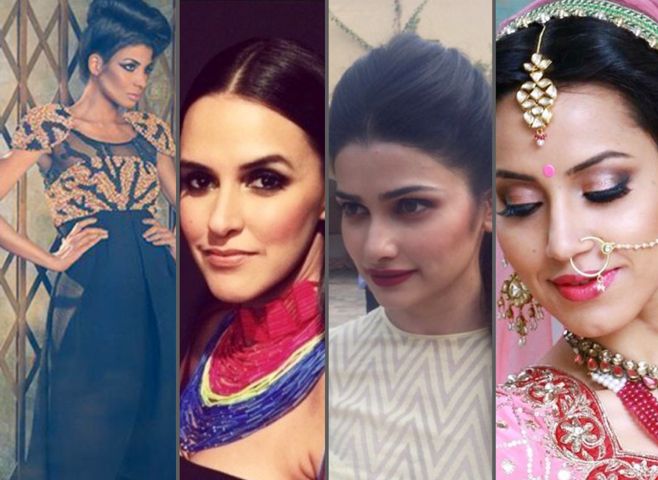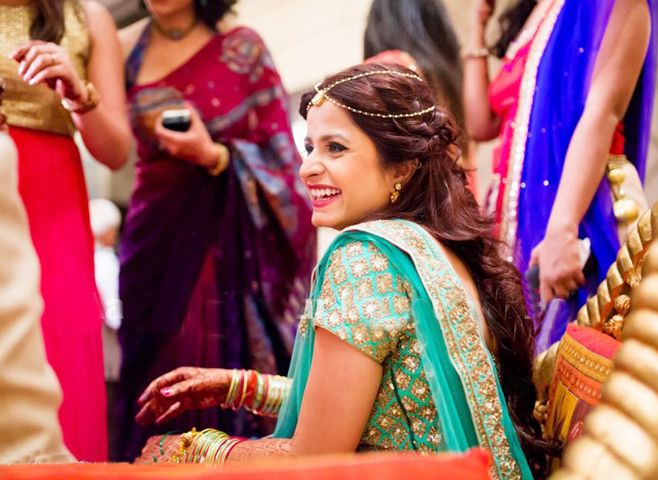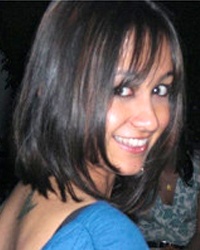 She is a young hyper-talented Makeup Artist and Hair Stylist. She creates magic with brush and comb. Airbrush makeup, glitter makeup, nude makeup or fantasy makeup, take your pick to dazzle on your D-day.
Named As: U Makeup and Hair by Urvashi
Located In: Kalkaji, New Delhi
Specialized In: Airbrush, glitter and nude makeup
Celebrity Clientele: Lisa Ray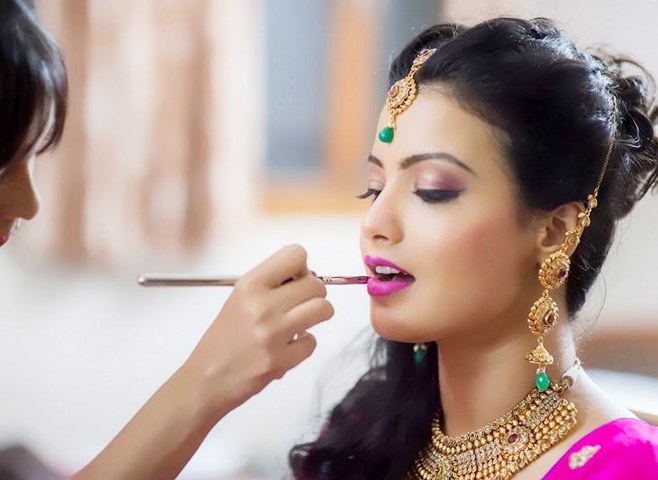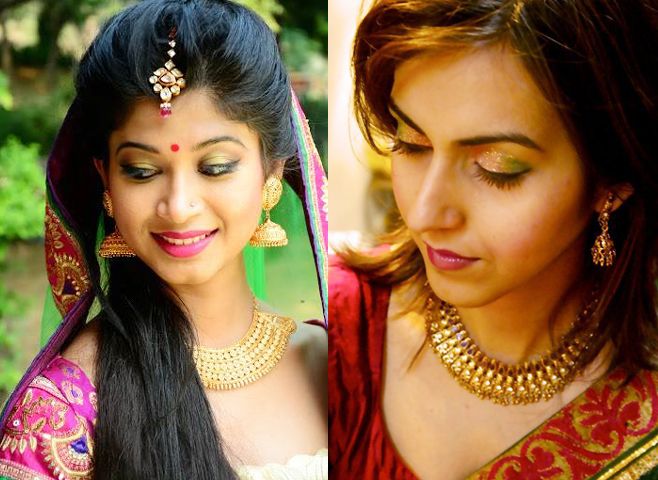 Have a look at : Top 12 Makeup Artist In Mumbai – The Bride's Best Friend
Since, now you have the list of Top 15 Makeup artist of Delhi, it's time to look smashing in your next party!