Style It Up With STYL.INC!!!
These days everything is about style, from making your first impression to choosing your lehenga , from the lip color you wear to the way you carry yourself … you ought to be stylish, trendy, good and just apt ! So here we are again, tipping you off with a name that's going to be your saviour when it comes to you looking n feeling "Super Ready" for your wedding day! Meet Styl Inc Image Consultants,  your wedding stylists, image consultants and wedding shopping guide, all rolled into one!!!
Shefali, a PR professional from Delhi, was too busy yet too excited for her wedding which was just two months away. "My busy schedule was keeping me from doing all my shopping which I cannot trust anyone with. Yet I could feel the excitement and happiness and decided that at no cost am I going to compromise on something average."
Her professional life made it difficult for her to fulfil this commitment n she felt it was time for her to go for  an expert's assistance as she could not afford to slog in different stores. She wanted everything to be done at once, from selection to trying to suggestions… ! and there came Styl.Inc, after getting to know about it from a friend, she got herself an appointment and thus the magic began.
"Not only they took care of the slightest details which I had otherwise overlooked, they gave me what I had started to lose; my confidence and the excitement which every bride should be feeling. They advised me which dress would look good according to my body shape and also suggested the best vendors in town".  
The wedding stylists even helped me in my trousseau shopping. The perfection of their work can be seen in the dedication of the team while they are working on any task be it taking measurements or indulging in the communication with their clients in order to know them and their needs perfectly.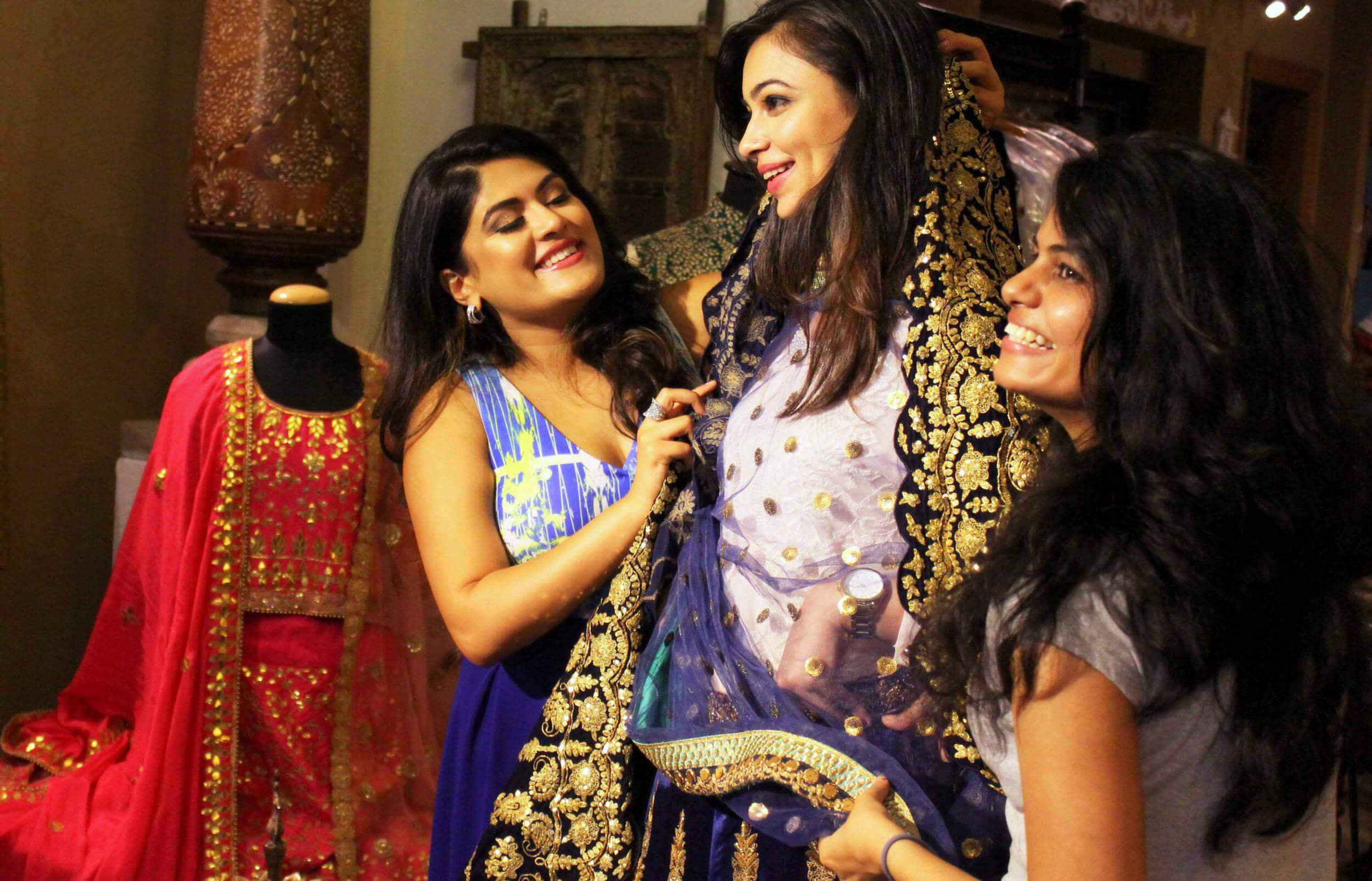 Hiring a wedding dress stylist for your big day is not a luxury. it's a necessity! Says Meha Bhargawa, Founder Styl.Inc. While many know what good clothes are, it's a stylist and an image consultant who can advise you on latest trends, design a trousseau based on your personal colour palette,body shape, lifestyles and curate all this based on your prescribed budget.
So if you are looking for Wedding Stylists you can count on,  then look no further than  Styl.Inc!  Create a 'Brand' new you !