Shivani & Sonit Unique Wedding Story Of Establishing Their Unique Bond In Unique Way!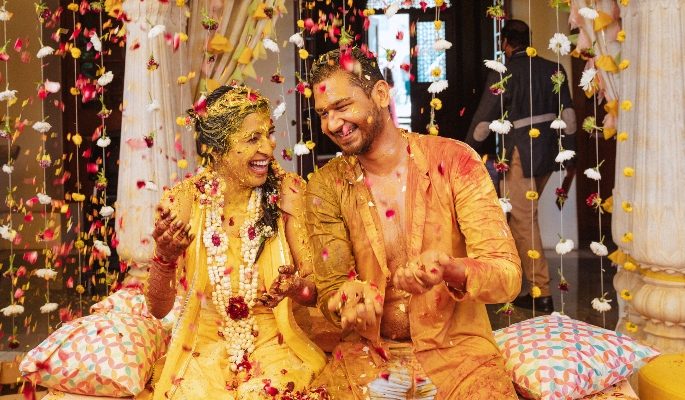 Story Of  Shivani & Sonit
It all started from a typical arranged marriage set up that was their first meet. Their first meeting was so amazing that brought exquisite surprises for both of them and the surprise was that their wedding got fixed just within a week as if everything was pre-planned or pre-decided. You must be surprised for whom we are talking about, yes we have another new story of love of Shivani and Sonit. Let's get a sneak peek into their beautiful story of how they met and get hitched. Shivani's parents first met Sonit and his family and they liked him. After which both of them had their first meeting. What happened next was really impressive, their Roka got fixed. For them it was not less than a big surprise, that soon they would start a new journey as Mr and Mrs becoming life partner spending their whole life together. They were teased by their close and relatives. But they were really happy and content to come into each other's life and watching everything in place.
Finally the big day came of their wedding and it was a grand wedding full of fun and amazing décor. All the arrangements were marvelous and according to their planning putting on the fun and making the celebration more gracious. The couple chosen different color combination of outfits as Shivani was so particular and predetermined for the outfit selection for several of their functions. And she looked absolutely gorgeous and mesmerizing in heavy red lehenga designed with floral patterns. This is how the two got together to share rest of their life and its moment with love and care.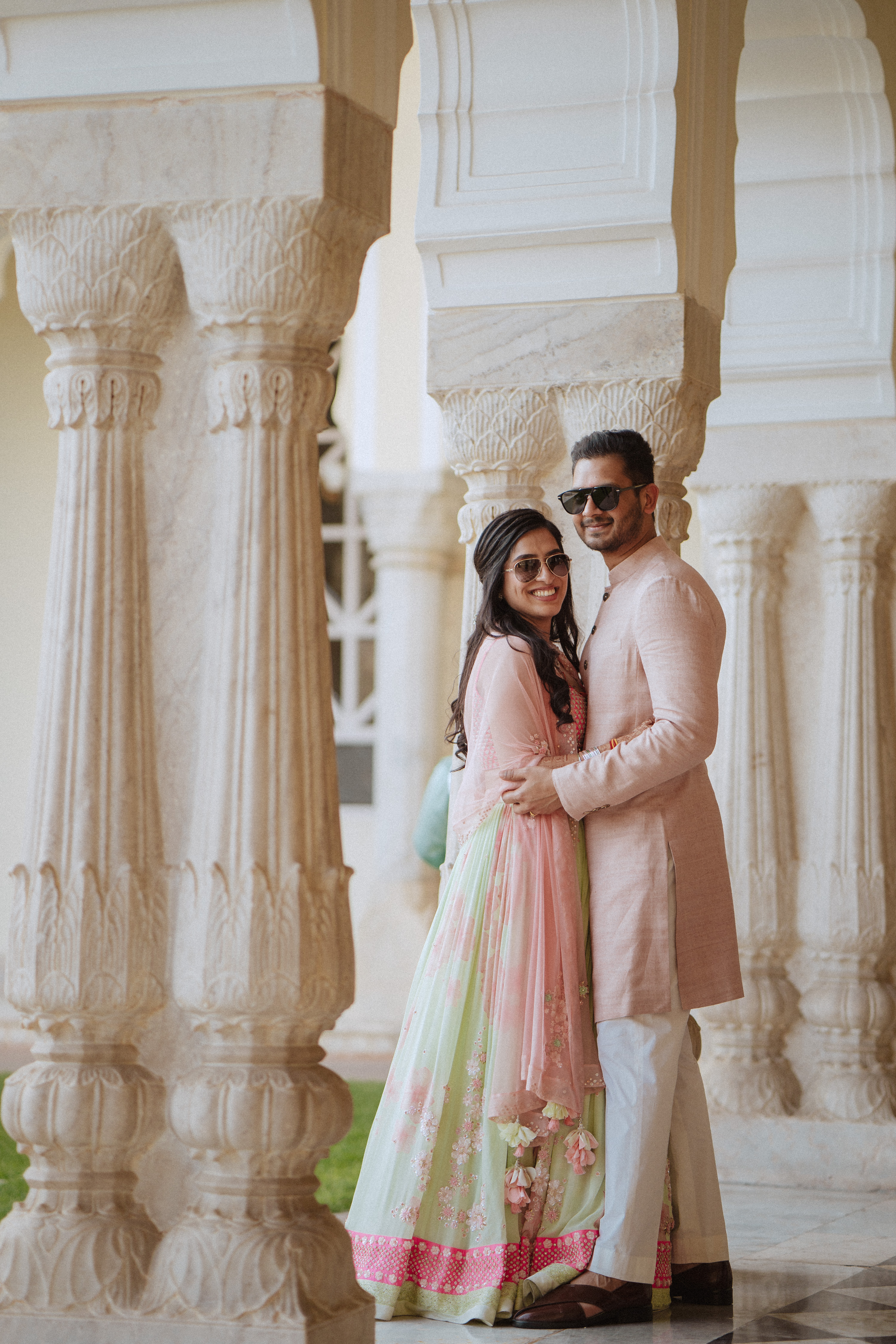 ---
---
---
---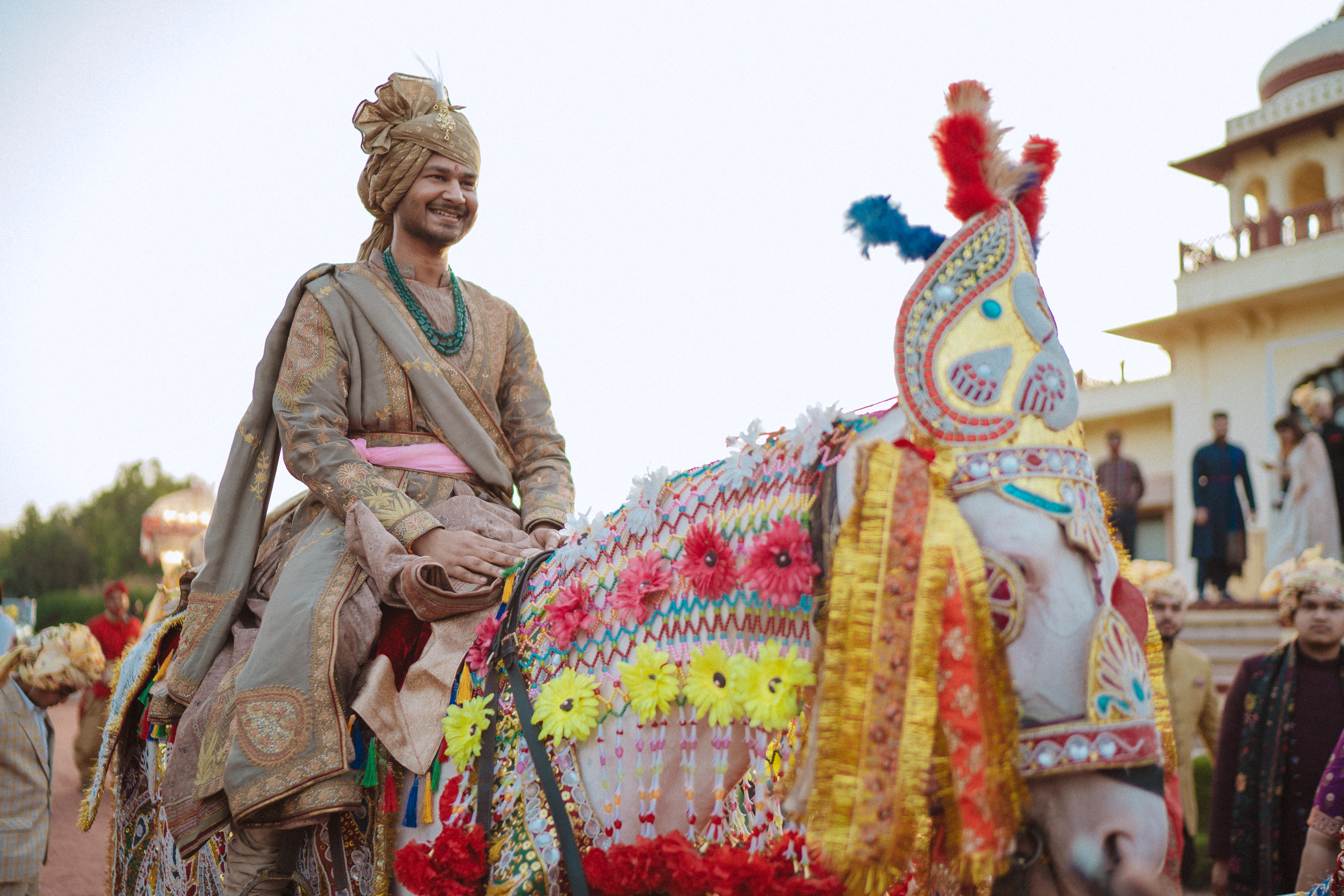 ---
---
---
---
---
Haldi Bride Outfit : Raw Mango| Groom Outfit : Divyam Mehta| Sangeet Bride Outfit : Falguni & Shane Peacock| Groom Outfit : Gaurav Gupta Tuxedo| Bride Wedding Outfit : Sabyasachi| Jewellery by Surbhi Jewels in Surat| Groom Wedding Outfit : Rimple and Harpreet Narula| Wedding Planner & Designer : Big Bash Entertainment|Photographer : The Wedding Story | Makeup Artist : Komal Gulati| Choreographer : Aastha Wedding Choreography