'Sangrias at Amer' and 'Gulaab Nagri' – Two Stunning Collection Launch by Vasansi, Jaipur!
Festive season is just around the corner and so is Vasansi's two exclusive collections that boast of royalty, style and everything we ever wanted. Vasansi, a brand who gives life to rich Indian Heritage through its lively designs and traditional embroidery came up with "Sangrais" and "GulabiNagri" at Amer Fort in Jaipur city taking the whole feel of the event to another level of regalilty and style. The Bridal wear of Sangria stole the show by revealing the Vasansi Bride's timeless beauty through her unique and splendid outfit. Traditional embroideries and the finish of the fine details added to the grandeur of the whole event.
The lehengas and sarees of both the collections comprise of fine fabric and breath-taking designs. The work and beautiful designs etched perfectly, makes the fabric and the bride look out of this world.
SANGRIAS AT AMER
Zardosi translating into 'Gold Embroidery, Velvet historically associated with nobility,
and Outfits for a royal Indian wedding, that's the inspiration behind the collection of 'Sangrias at Amer'!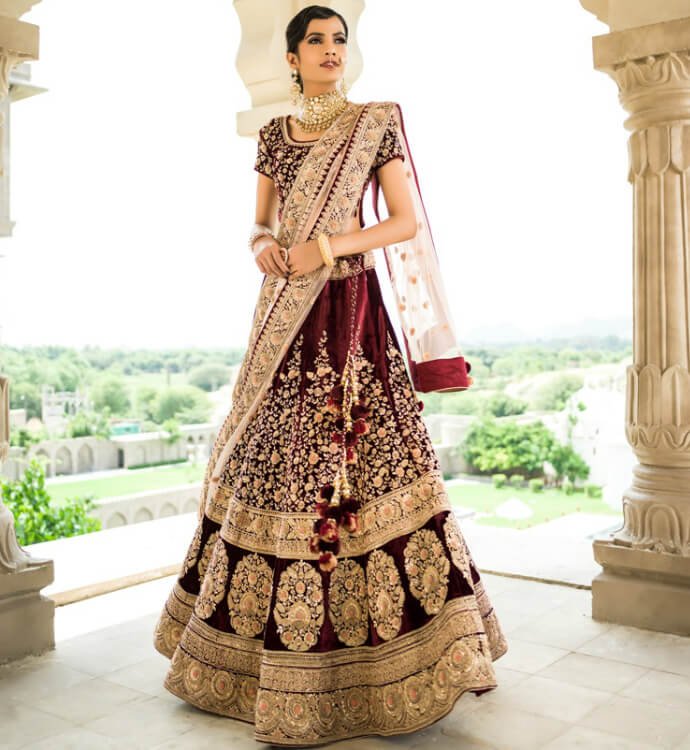 GULAABI NAGRI
The inspiration behind "GulabiNagri" was Pink City, Jaipur as the name suggests. The collection showed the elegant colour in various designs and showcased a classy and vibrant collection for the brides and bridesmaids. The traditional embroideries mixed with the subtle hue of pink, found their timeless glory and perfectly revealed the Vasansi Bride !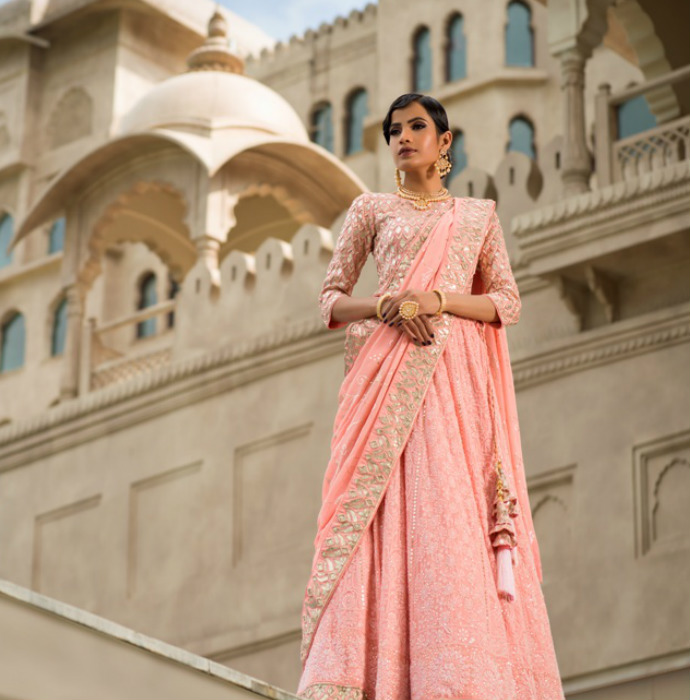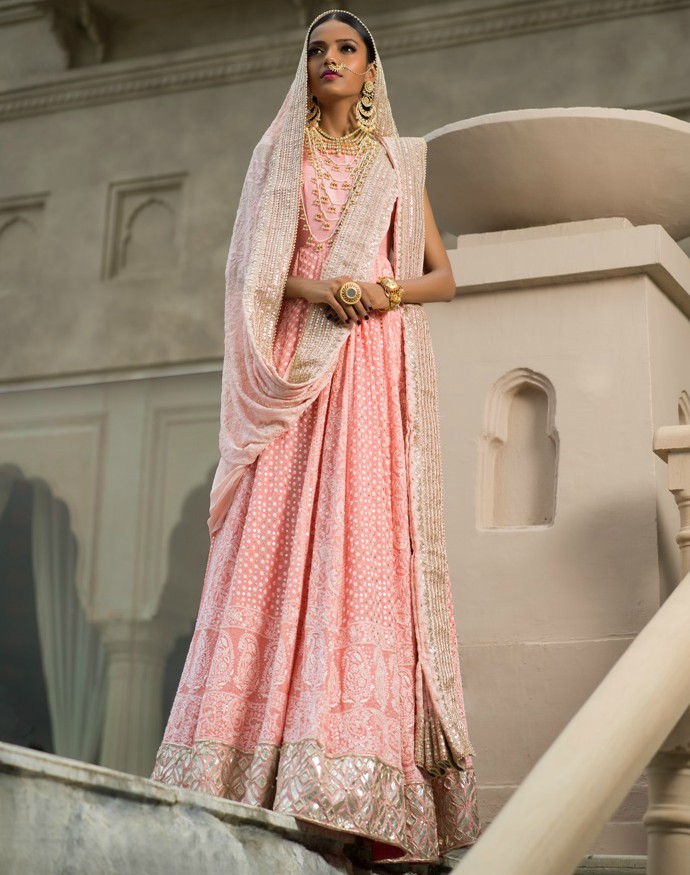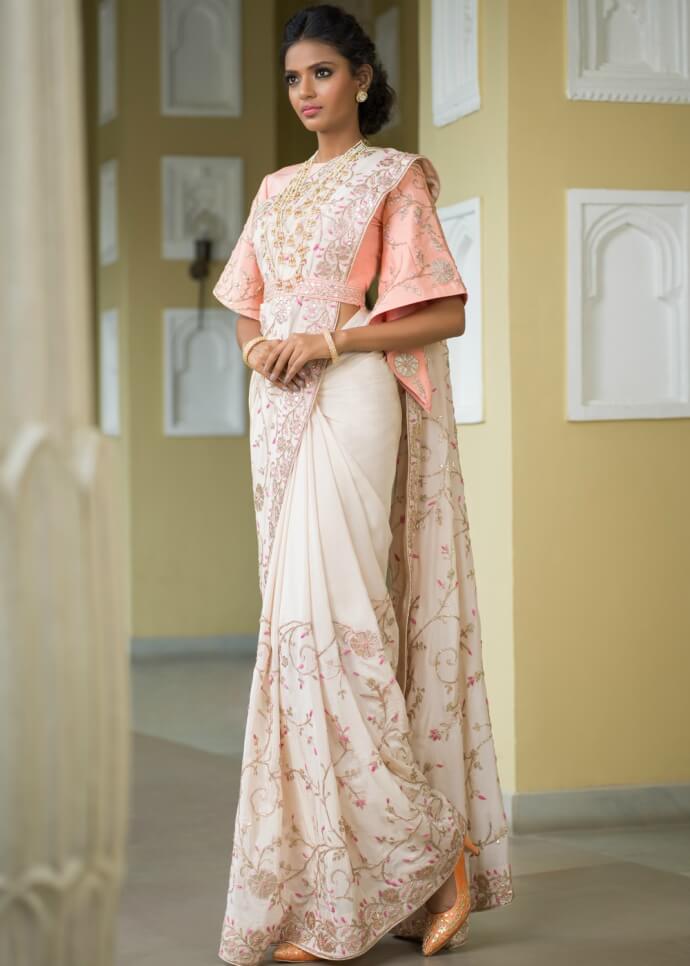 Jewellery Courtesy: Amrapali Jewels, Tribe by Amrapali
The Vasansi collections showcased timeless indian bride in their signature style and royal designs. If you are looking for that perfect lehenga for your wedding, look no more; do yourself a favour and check out this starry collection by Vasansi!!!