Ritu Kumar Essentials Are Ever-Ready And Everyday Outfits Collection, #rkessentials, Best Suited For Wedding Like Intimate One!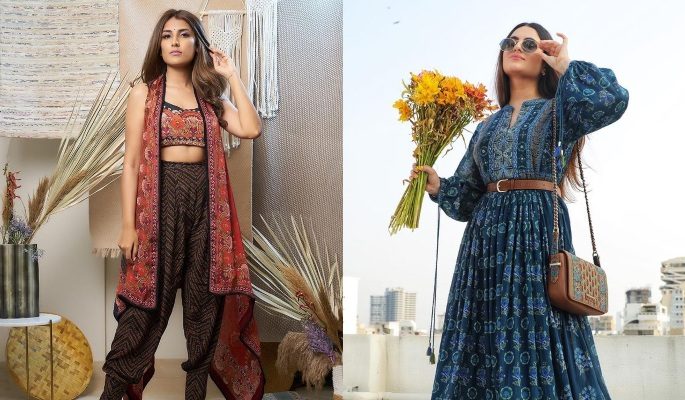 At initial stage of her career she was unknown of the fact that she would reach to such a great success but yes her sense of fashion and creativity had driven her to do it and her hard work & dedication lead her to become one of the successful fashion designers. Yes, we are talking about the renowned name in the field of fashion and styling, Ritu Kumar the Indian Fashion Designer, the Padma Shri awardee for work her remarkable. Kumar designs focus on natural fabrics and traditional printing and weaving techniques. She also includes Western elements in her work but has generally not innovated beyond traditional. Her work is famous and reached out by many famous celebrities.
Today we have brought her newest and finest collection of everyday wardrobe staples making your wardrobe more functional and essentially useful. And the specialty of these outfits is they can be wore comfortably in intimate wedding ceremony since intimate wedding is prevalent now adays.
This unique outfit in white and printed design is what makes it most suitable for making
everyday wardrobe essentials more functional. Ohh Gosh! Look at the simplicity and tranquil it
holds that will surely reflect your inner beauty.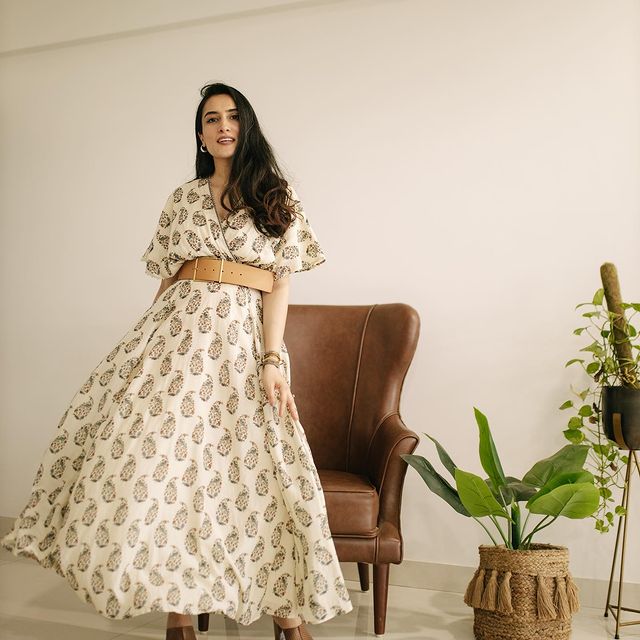 Outfit By Ritu Kumar
---
This navy blue printed kurta is antique one, needless to say about its beauty. It's like
go-getter, will make you feel be ready for any event at any time.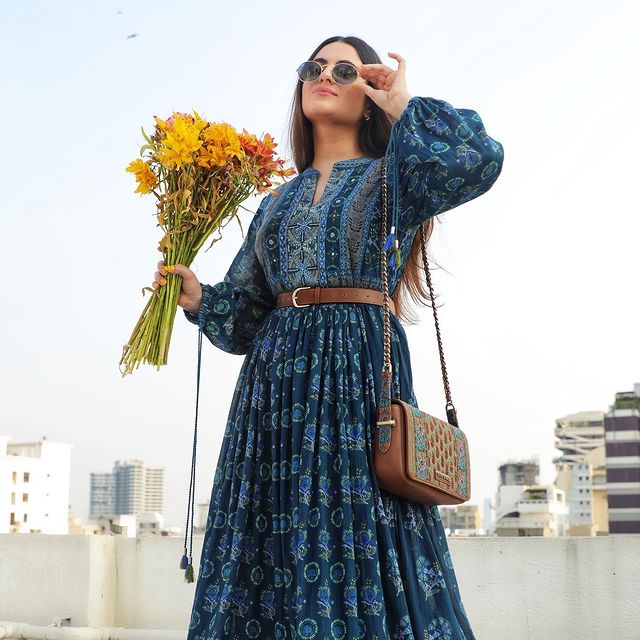 Outfit By Ritu Kumar
---
To feel and light and stylish too, this marvelous piece of light shade of outfit from #rkessentials collection will you a desired appearance.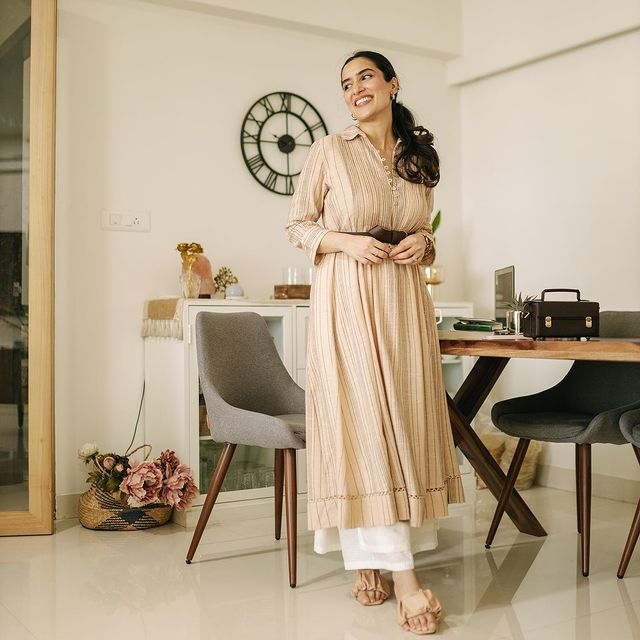 Outfit By Ritu Kumar
---
When you love to look great and at the same time get complimented it add happiness.
Yes this beautiful outfit is surely going to add grace on your look specifically when you want
some professional look.
Outfit By Ritu Kumar
---
This beautiful short length kurta in white and black combination seems
conventional but it looks amazing the way it is designed.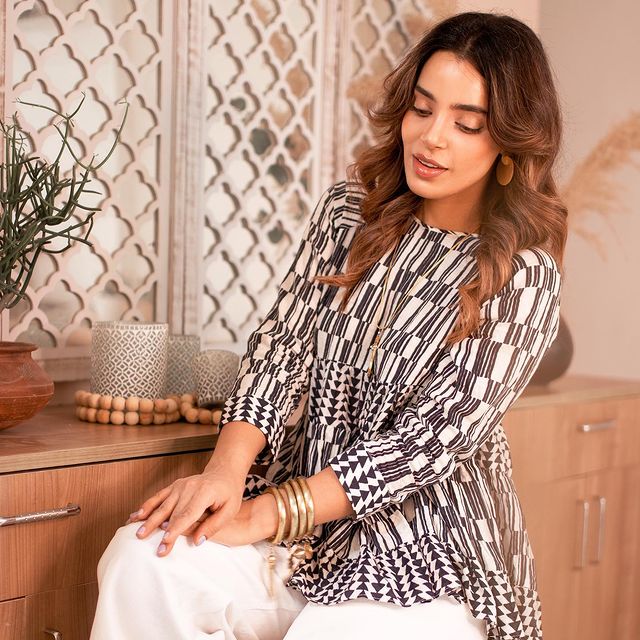 Outfit By Ritu Kumar
---
This printed asymmetrical dress in black and burgundy combination is
something a girl would want to wear to look glamorous. So why are waiting, just pick this stylish
option to look stylish and glam up the show!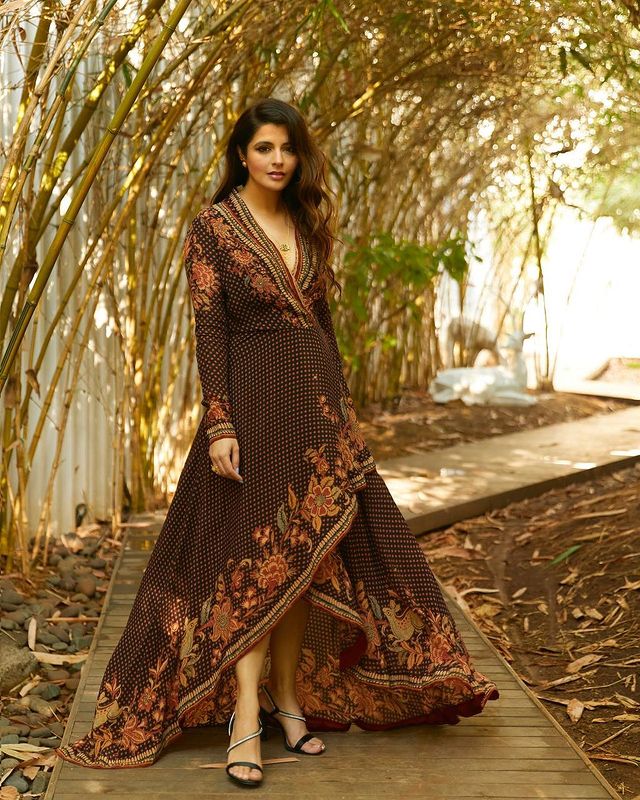 Outfit By Ritu Kumar
---
Oohh la! This cape top and dhoti pants ensemble is just fab dress to give that
faboulous stylish and coolest look. This option is worth grabbing it.
Outfit By Ritu Kumar
---
Explore and try this new and funky stylish dress that will give you a radiant. The printed designs
of its cape top and co-ord set is all to tell about its beauty.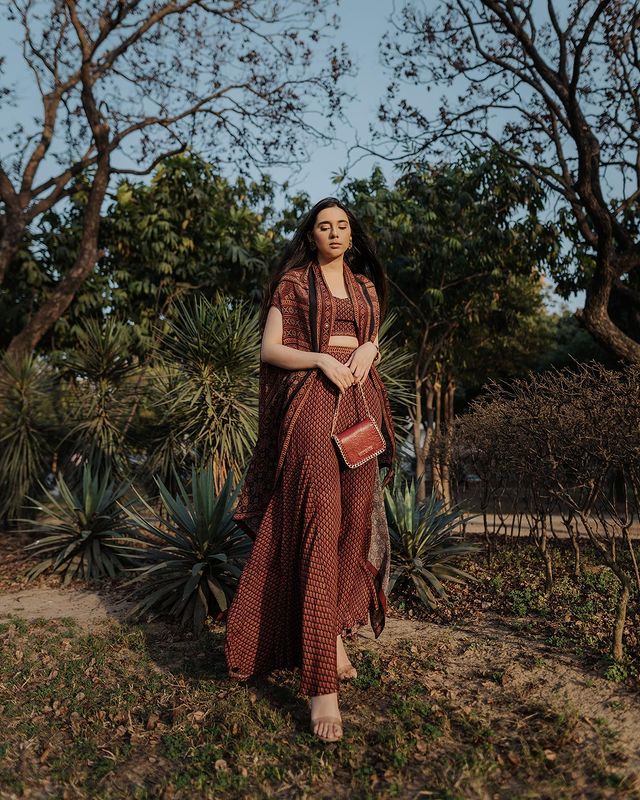 Outfit By Ritu Kumar
---
This outfit will unwind you to feel the sheer pleasure of the brightness and sparkles of great
sunny day.
Outfit By Ritu Kumar
---
She looked stunning, yes she. You will get such compliments not only from others but from your
inner self also as you will defined and pleasant in this amazing peach outfits with some light
embroidery.
Outfit By Ritu Kumar
---
Checkout more links: Important Pointers For A Flawless Summer Bridal Makeup| Straight Out Of A Dream Wedding Of Anshika And Saksham| Awesome Ideas For A Pinteresty Wedding Table Decor