"Rhapsody Of Spring" Shyamal & Bhumika Launch Summer Couture 2020
Renowned global couturiers, Shyamal and Bhumika launched their first collection for the new decade, their Summer Couture '20 collection titled, 'Rhapsody of Spring'. It is designed for the jovial, millennial muse, the collection exudes a youthful vibrancy while employing age old Indian craftsmanship techniques like zardozi, peeta & silk thread embroidery.
An ode to India and its master artisans, the designer duo have experimented with a range of embroidery techniques. The ensembles transport you to an idyllic spring meadow, replete with dancing wildflowers, fluttering butterflies, hummingbirds singing their sweet spring song and twining branches. Shyamal & Bhumika's signature contrasting floral embroidery makes a distinct appearance through the collection, intertwined with vintage rose gold and muted resham threads.
---
The lehengas and sarees emanate grace in soft muted tones, replete with tropical floral, meadow landscapes and wildflower embroidery finished in vivid resham threads and antique gold zari. The collection comprises of dramatic silhouettes of evening gowns, employing a richer colour palette, including luscious wine and midnight blue.
The designers have played around with a plethora of fabrics, ranging from handwoven silks, lustrous satins to lighter, dreamier fabrics like sheer tulles, frothy organzas, crepe silks and georgettes. The extensive colour palette alludes to spring with earthy tones like vintage beige, lauren green, winter white and delicate tones such as lavender, blush pink, surf spray blue and sunny yellow.
Shyamal & Bhumika's 'Rhapsody of Spring' is now available in stores.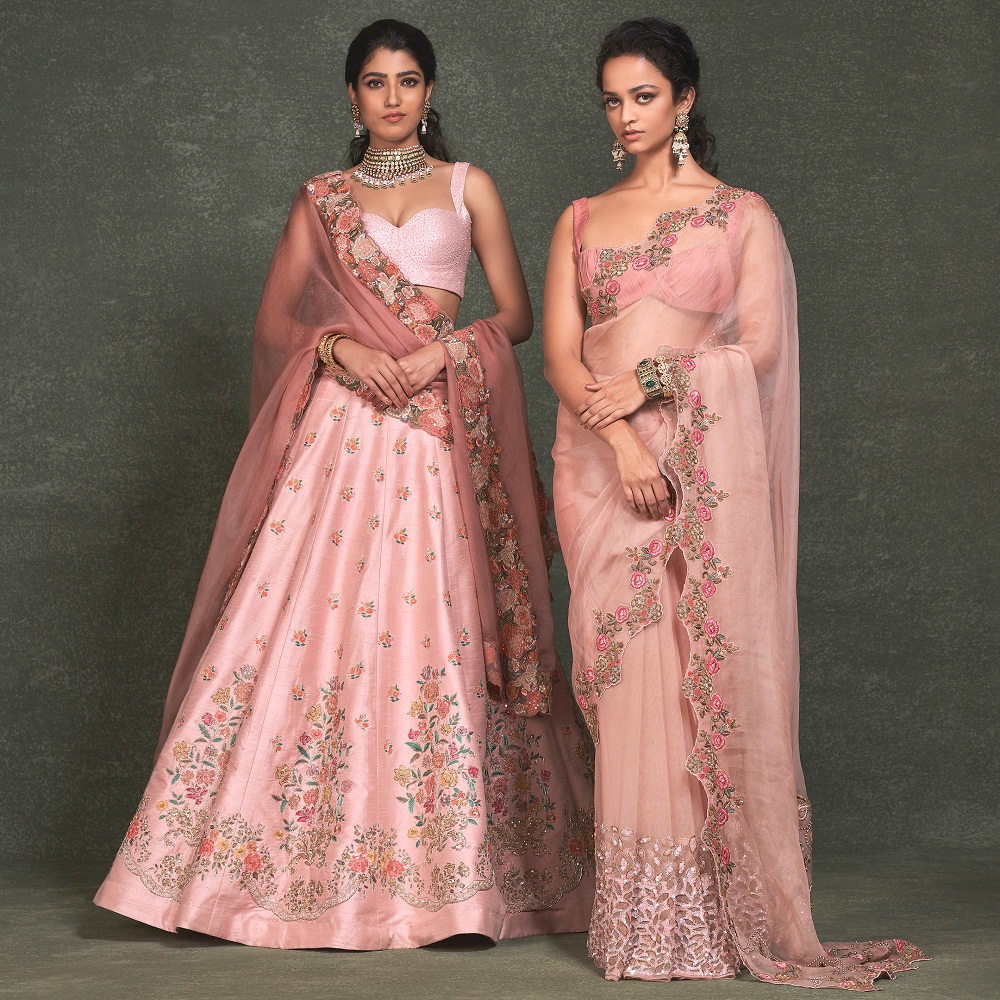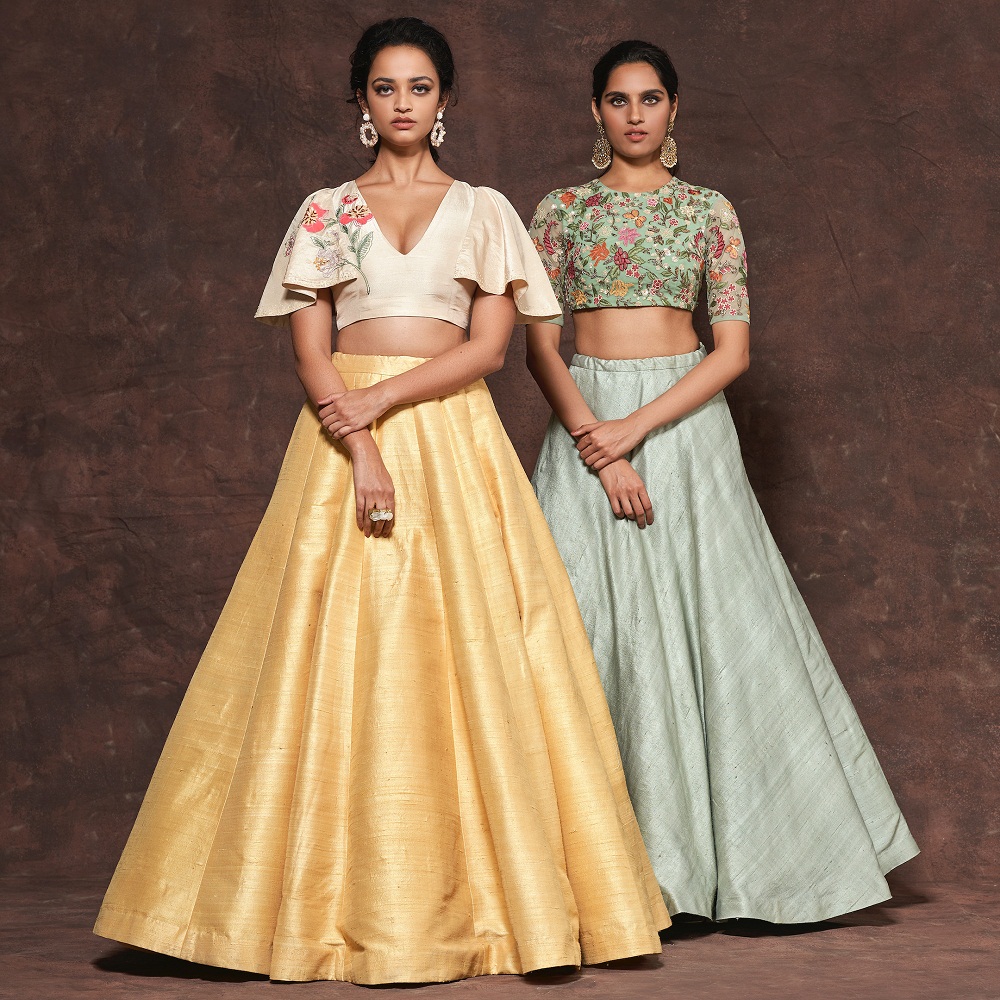 ---
About Shyamal & Bhumika
Established in the year 2003, Shyamal and Bhumika, today is one of India's leading fashion houses. Shyamal and Bhumika seek inspiration from the rich Indian heritage & history to create couture collections relevant to the modern day sensibilities. Through consistent work in reviving dying textiles & crafts, promoting & believing in Indian artisanal techniques, the fashion house has generated employment for numerous craftsmen & continues to do so.
Bhumika's passion for textiles and fashion led her to study fashion design at the National Institute of Fashion Technology (NIFT). The brand remains faithful to its vision of 'India to the World' using fashion as a medium to connect global audiences through the rich and glorious crafts and artisan techniques of India. Beyond giving employment to artisans, Shyamal & Bhumika's philanthropic associations continue to contribute significantly to the Gujarat Cancer Society. Many celebrities like Alia Bhatt, Deepika Padukone, Katrina Kaif, Kareena Kapoor Khan, Sonam Kapoor, etc. have been spotted in outfits from Shyamal and Bhumika.
---
Checkout more links like this : Shyamal And Bhumika Launch Summer Bridal Couture – Memoirs of A Maharani | Shyamal And Bhumika Showcase For The First Time At India Couture Week!!! | A Parisian Symphony By Shyamal and Bhumika At Amazon India Fashion Week! | 10 Dream Brands and Their Flagship Stores in Delhi