Quite Confused Which One To Choose – Polki Jewellery Vs Kundan Jewellery On D- Day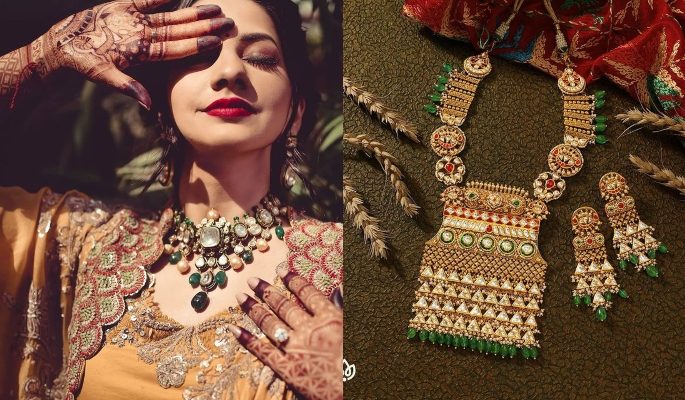 You have that perfect outfit for your special day and now it's time to choose the perfect jewelries to match up with your wedding outfit, but stuck at point what you should opt for. You are wondering and bit confused, should you choose polka jewellery or go for kundan one. Then you have got the right place, right here to guide you the best possible option for your wedding day.
First of all you must know the basic difference between these two types of jewelleries to feel the difference. Although kundan and polki jewellry look quite similar, they are very different and the key difference between the two is that while Kundan utilizes glass, Polki uses uncut and raw diamonds. Once you know the quality of each you will get a guide to yourself and love to wear them.
The Polki Jewellery
This type is made by made by placing uncut diamonds in their raw, pure form in gold jewellery using gold foils and lac. It has that shine that reflects light and adorned with pearls and other precious stones.
Shot By Black Stallion Films
---
Makeup By Doll You Up Bys
---
Shot By Hitched & Clicked
---
The Kundan Jeweller
 Kundan jewellery is extremely elaborate with layers upon layers of stone and precious metals and intricate joint work. It is made by beating Gold into strips and shaped into the desired form to form the base. The glass stones – emeralds, rubies, sapphires, etc. are carefully set into the base to make what is called Kundan.
Jewellery By Zorains Studio & Academy
---
Jewellery By Nagi Jewellers
---
Jewellery By Royalty Jewellers
---
When to wear Polki Jewellery
If you want to get one-of-a-kind jewellery : Since each polki jewellery is unique and considered to be one-of-a-kind it remains in demand. The unparallel beauty of the jewellery are rare and untouched that make them special. Therefore to get that unique and not replicated look you have the best option to choose this jewellery.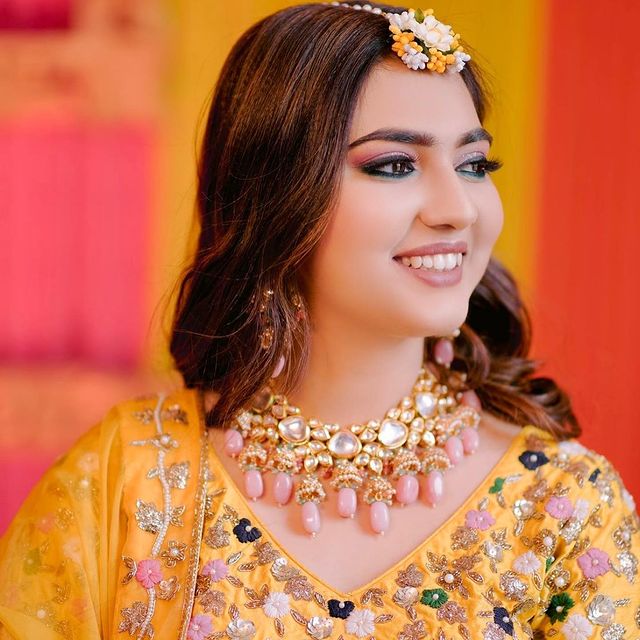 Makeup By Apra Makeovers & Academy
---
Jewellery holding regal look : If you want to feel a queen who embrace her looks more than anything else then this jewellery would a perfect choice for you. Polki will help you look like a regal bride adding royalty in your look.
Shot By Hitched & Clicked
---
If you want to don colorful jewels : You are a person who love vivid colors in her life then these new emerging trends of rubies and green stones on the polka sets will enhance your look from outsite and making you happy and content inside. Also for a colorful lehenga this colorful jewellery will look great matching up well.
Jewellery By Sham Jewellers
---
When to wear Kundan Jewellery
                If you want budget friendly jewellery, then opt Kundan Jewellery: Its real and extremely elaborate design will help you in making a style statement. Also, it will help you not to lose your budget.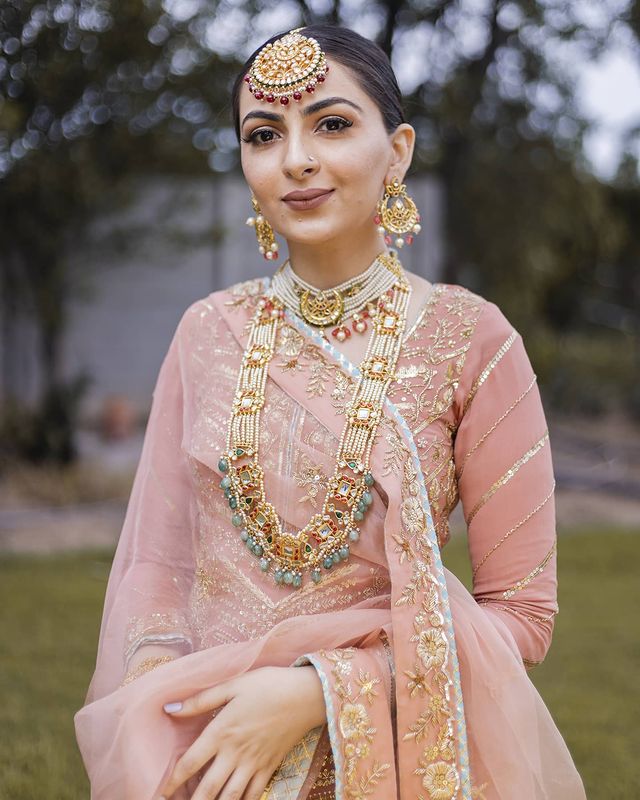 Jewellery By Manimuktaa Jewels
---
Makeup By Orange The Salon
---
If you want your jewellery to dazzle & bling: Yes, you are on the right choice after all Kundan Jewellery is known for its shine and lustrous design which enhances your look.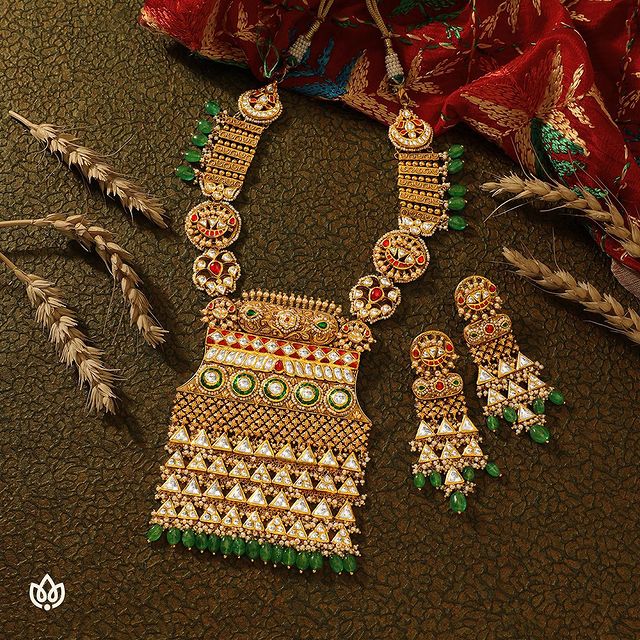 Jewellery By Sham Jewellers
---
Checkout more links like this : Elaborate Jewellery Designs We Spotted On Brdies In 2020!| Amazing Designs Of Kaleere For Your Intimate Wedding To Grace Your Look! | Astounding Baaju Bandh Designs For Brides Giving Stand Out Look On Special day!