Gorgeous ruffles blouse designs to make your scream out louder your beauty
To get that stand out wedding look is a dream of every bride and wedding outfits has major role in it. Nowadays brides have been really experimental in order to get perfect and unique wedding look. And
trying something new is not so easy task as it seems at all.
We spotted some real brides who amazingly made a style statement in these ruffle design blouses. They hold that look that was screaming out loud about their beauty and elegancy.
#Golden
Bride chosen this unique blouse with one sided ruffled sleeve and one open sleeve in golden is shining and dazzling, creating a style statement that she wants.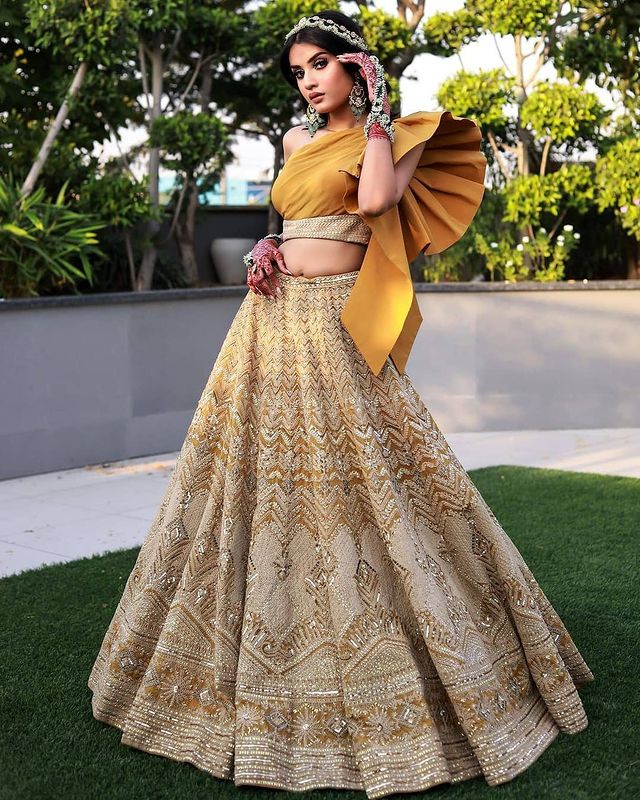 Outfit By Aditya and Mohit
---
#Silver
An ensemble creating stylish and charming look in this layered design of blouse giving to our beautiful brides a timeless beauty that she would have ever dreamt off.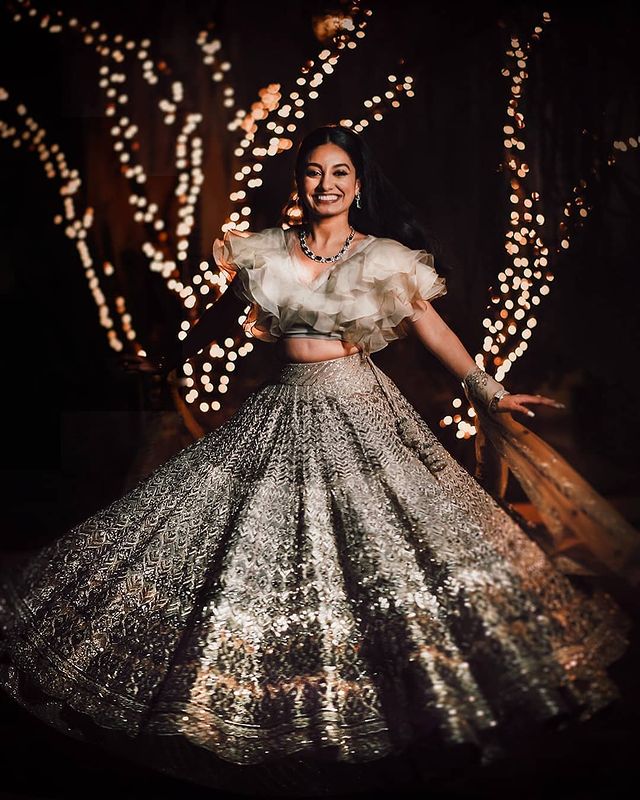 Outfit By JADE by Monica and Karishma
---
# Red
Ohh gosh! This look is such a glam in this red with sparkling design of ruffled blouse is just an eye catcher.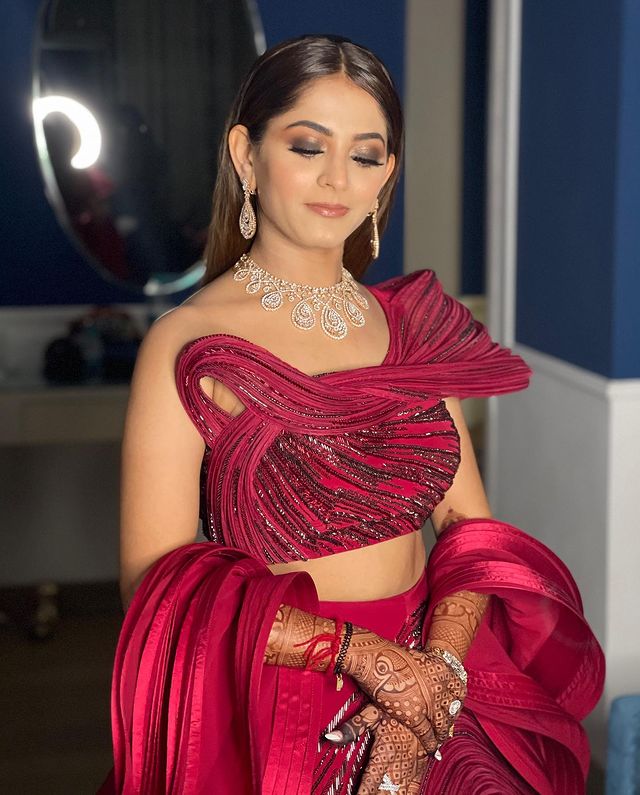 Outfit By Gaurav Gupta
---
#Green
Look at this splendid blouse design of a three-dimensional hand embroidered with long sleeves is to give you that stand out look, making you feel happy and confident.
Outfit By Amit Aggarwal
---
# Light Pink
This cute looking outfit will leave you amazed as it look so pretty specially for the wedding ceremony.
Shot By Dipak Studio
---
#Navy Blue
Crape like design of blouse with short sleeve ruffles in blue color is like beauty enhancer creating a talk for others putting them in awe stuck.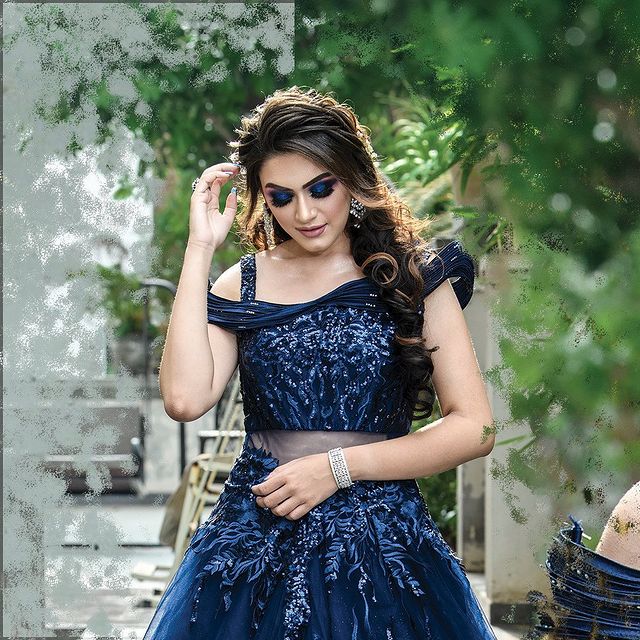 Outfit By Kamakshi
---
# Beize
This amazingly beautiful blouse design in ruffled beize color is completely aesthetic for our experimental brides who want bring in something new like setting a new trend.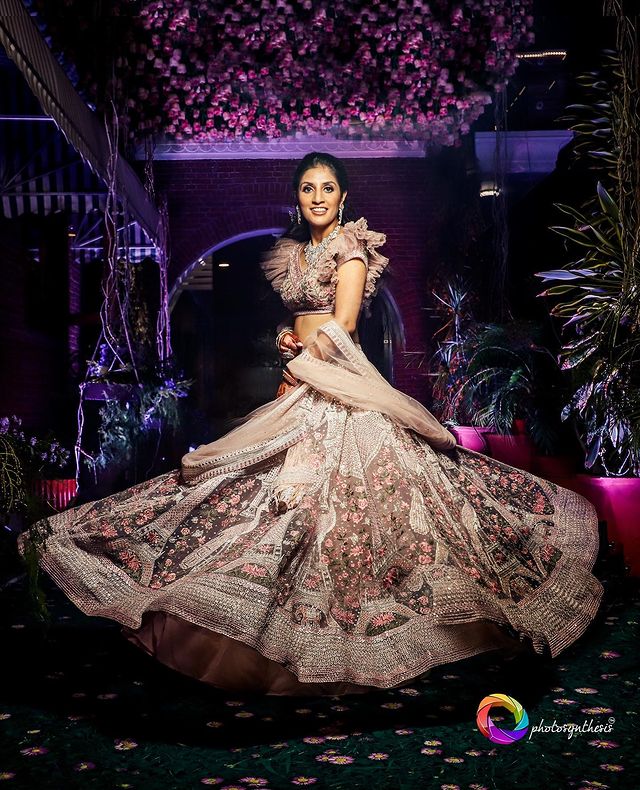 Shot By Asad Jansari
---
# Rani Pink
This dazzling blouse design with full sleeves in mostly liked color of rani pink is to give that chic look on your wedding. So brides grab this chance to own a new look.
Shot By Israni Photography
---
#Golden & Cream
The iconic white blouse with unique ruffled designs is something bride won't want to miss in order to try a new style on her wedding, paired up with lehenga designed with celestial gold stories.
Outfit By Shantanu & Nikhil 
---
#Light Green
This mehendi outfit with a ruffled design in blouse is a stunner for the bride to get that perfect and unique that you want on your special day.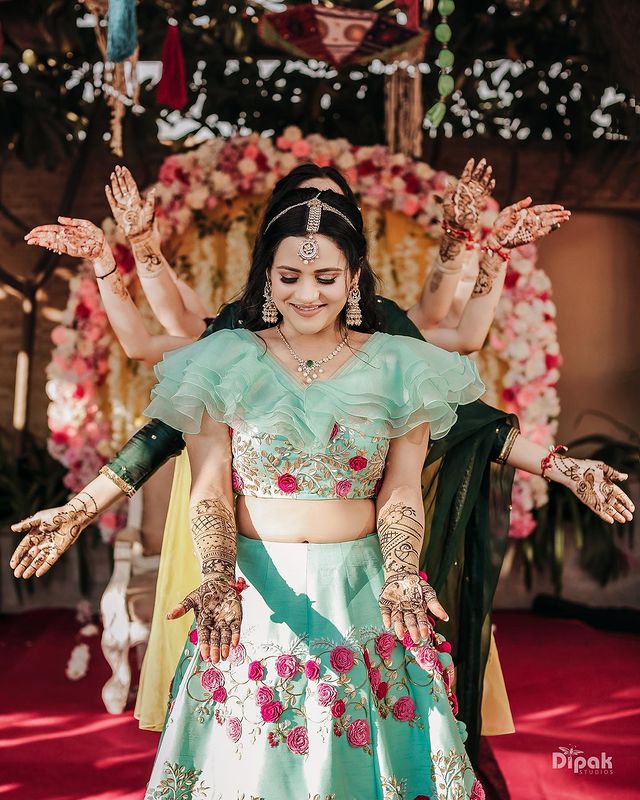 Shot By Dipak Studio
---
# Ananya Panday
Get inspired by this beautiful and gorgeous look which is stunner in unique ruffled design.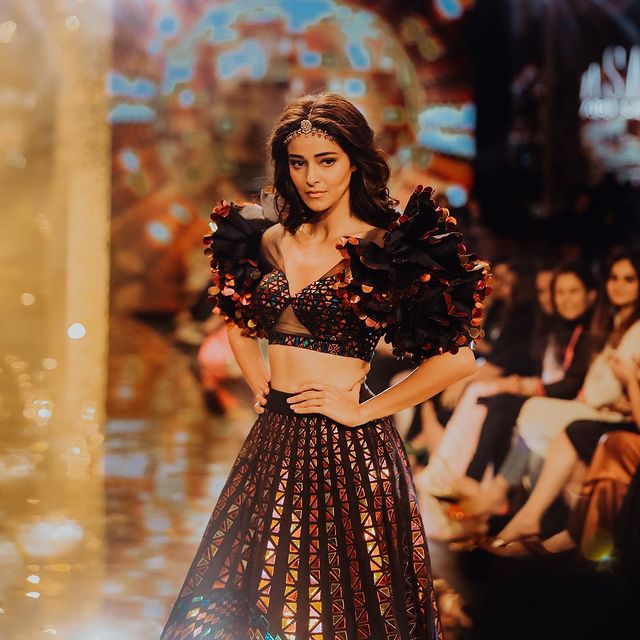 Shot By The Big Day Story
---
# Bhumi
Get an appealing and alluring look in this most stylish blouse design in peach color, will surely get moved by this amazing look.
Outfit By Falguni Shane Peacock
---
Checkout more links : Get Along These High Demand Of Latest Blouses With Plunging Necklines This New Season Of Wedding! | This winter get Inspired From These Amazing Full Sleeve Blouse To Get That Perfect On Your Wedding! | Different Shades Of Awesome Bridal Lehenga Bringing Elegancy In Your Look