Gaurav & Supriya Where Love Knows No Boundary, All It Knows Is The Love!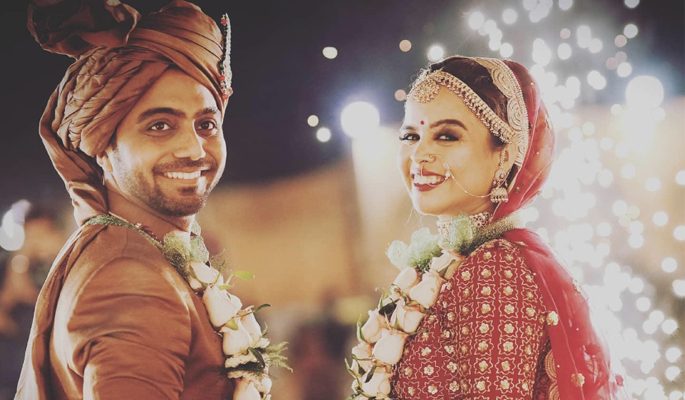 Story Of Gaurav & Supriya
Being in love with someone whom you don't and who a thousand miles away is not so easy yet unique in its own way. Long-distance relationships cost you a firm belief on your partner and make you learn to have beliefs and to understand the delicacy of such a relationship.
That was what happened to Gaurav and Supriya who met on social networks and becomes friends who would casually get to know about well beings of each other. But gradually their conversation started and increased day by day, actually they get fond of each other very soon. They liked each other and shared a lot many views & opinions. It was believed that was the driving force of their bond that was love. Their relationship was based on their mutual understanding and strong belief. Although they both were from different backgrounds and from different countries and cultures, they build a strong bond of love and care. Despite so many odds, they decided to meet each other. Gaurav flew all the way from USA just to meet her in Delhi and post a couple of dates & meetings they started living together to better know each other. Eventually, they took a wise decision of taking their bond to the next level as they decided to marry each other. They went on for a destination wedding in the great city Raipur.
Since Supriya was a designer she designed the outfits of her groom, her in-laws as well which she had always wished for. All these things seem like a dream to her and their wedding was like a dreamy wedding that becomes a beautiful moment for a lifetime which will remind them of how they established their bond and started their journey together. They get hitched and living an amazing life like a dreamy one.
---
---
---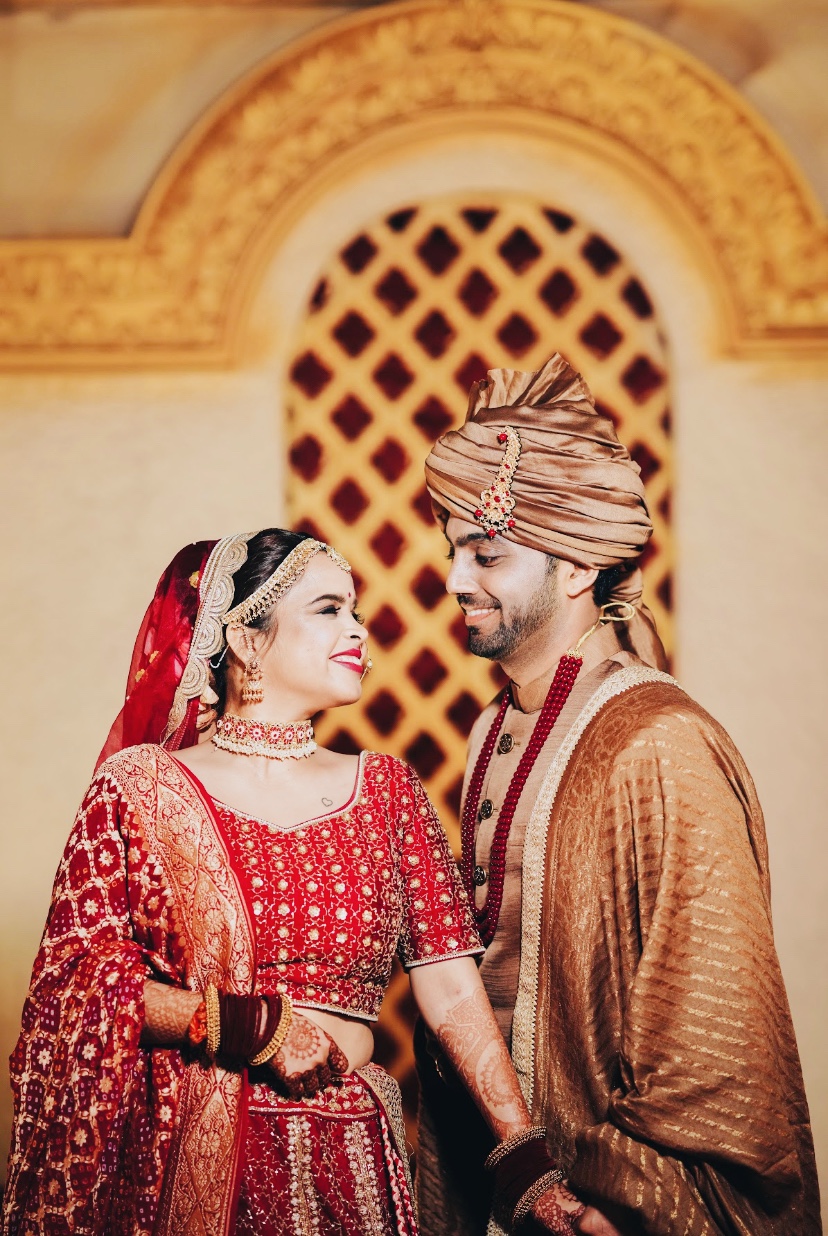 ---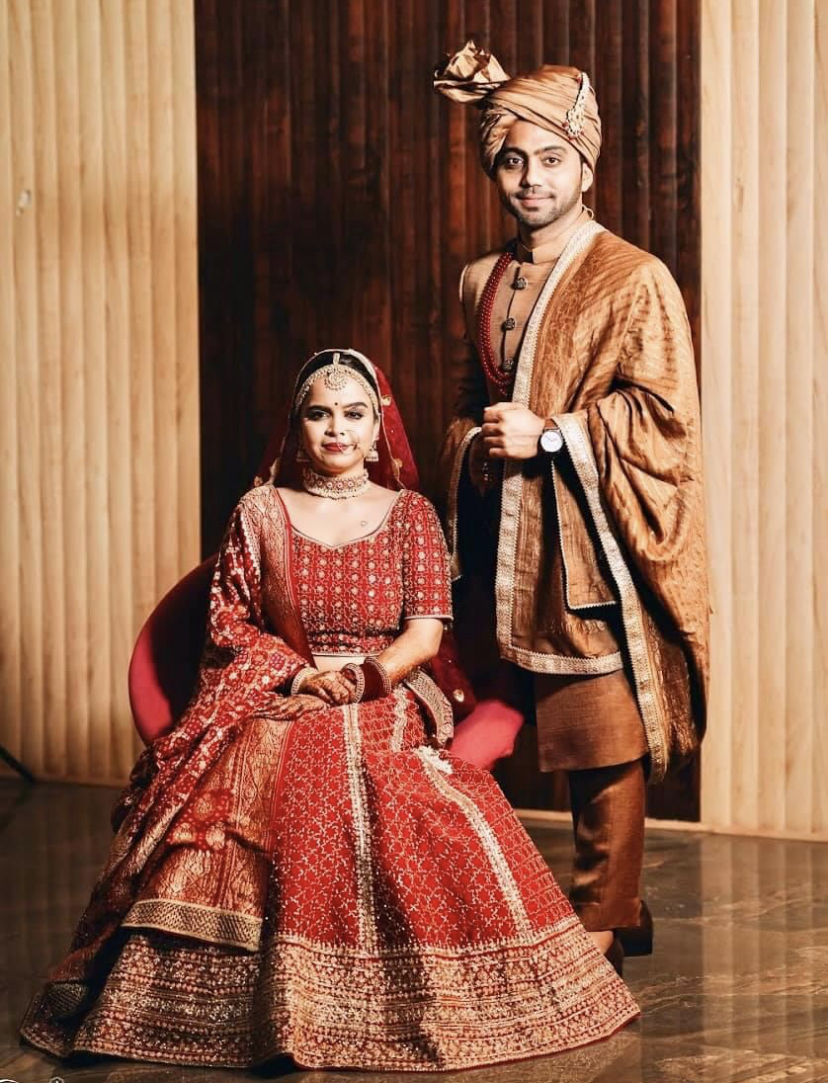 ---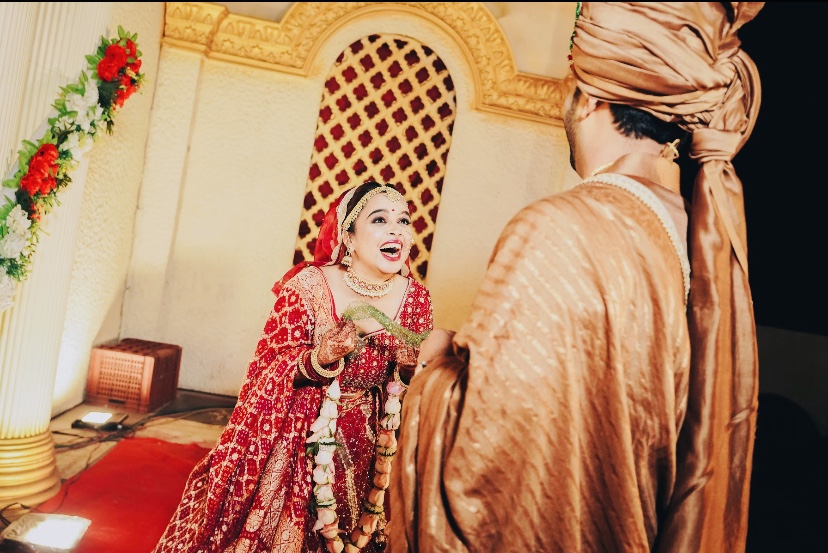 ---
---
---
---
---
---
Wedding Outfit & Jewellery : Suppasoni / Photographgy By : Abhinav / Venue : Wood Castle
---