Chekout Places To Send Flowers To Your Loved Ones!
The presence of flowers is enough to make any occasion or moment truly a memorable affair. While Red roses have been a perfect way to express one's love, saying "I Love You" which has no comparison to any other way. And the first impression that reflects in our minds after being heard about red roses is love, affection and passion for life & togetherness. There are variations in colours of red roses all carrying different meaning and symbolism. However, they all speak the language of love and romance! A bright red rose flower means a love life that is fulfilled, while a burgundy rose implies a one-sided romance that has yet to be accepted.
Think of an artful way to express your purest and deepest affection & love which will likely draw attention of your dear love or love-to-be. Just go ahead and gift a mesmerizing gift of love that can blossom into a healthy or vigorous way.
Go ahead and surprise your loved ones with the most classic and beautiful expression of love!
#1. Ferns N Petals : India's largest flower and gifts retailer and one of the largest flower retailers in the world with a network of 240 plus outlets which pioneered the concept of social expression in the country. Ferns & Petals is considered as an imperative part of every celebration. Shower your beloved with exciting flowers, valentine special serenades & gifts on Valentine's Day through this florist. Ferns N Petals or FNP is redefining the idea of gifting the gift love.
---
#2. The Flora Studio : The Flora Studio is a one stop shop for Unique, Luxurious Botanic concepts and Styling. We specialize in putting together handcrafted arrangements of Flowers, Plants & more in the most aesthetically pleasing fashion.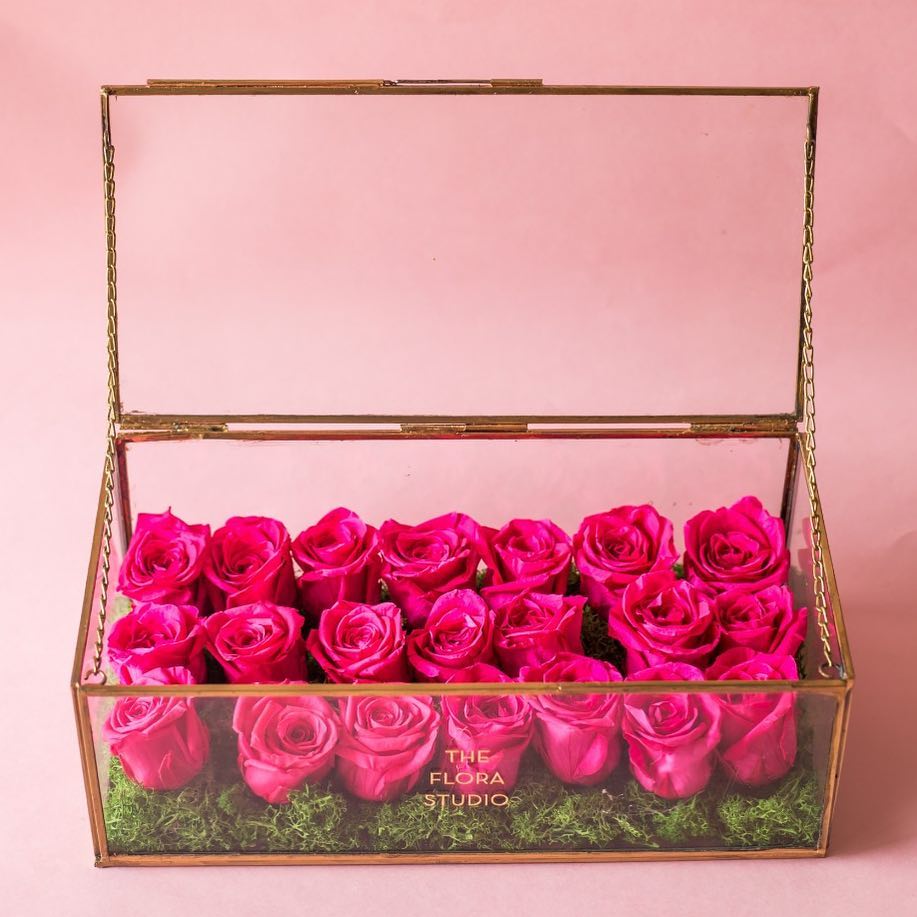 ---
#3. The Flower Company : The Flower Company birthed from this ardent need to make a moment, any special such moment, between individuals, look as beautiful as it feels – An ethereal gifting solution.
---
#4. Phoolwala.com : Phoolwala offers Online Flowers Delivery for Birthday, Anniversary, Love n Romance, Get-well Soon and all other important occasions in India and International in no time which is why they are famous for in which they are outstanding in. With 10 years of experience in this industry of spreading love, they share n cherish their proud moment to announce that they are the best that can ever be find if someone want to surprise a loved one by covering the distance. So Delight your love this valentines'
---
#5. Gift A Love : Gift A Love caters all emotional needs of every lover with most beautiful floral gift offering for the festival of love. The range of valentine flowers beautifully designed & Designer flower arrangements, heart shape rose bouquets, Single Red Roses, Letter shape flower arrangements, Valentine flowers with chocolates, 50 Red Roses bunch, roses with cakes and plenty of other beautiful selections are available at GiftaLove. So just spell the beans of your heartfelt emotions with most romantic blooms.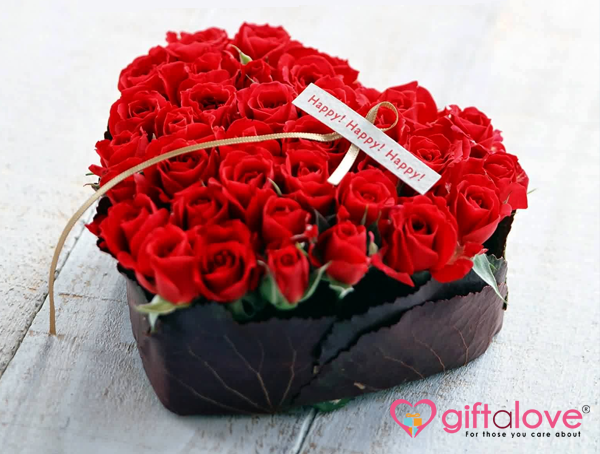 ---
#6. My Flower Tree : MyFlowerTree is a brand recognized for its reliability and quality for offering the most broadest handpicked selection of flowers, cakes, chocolates, fresh fruits, dry fruits, sweets, and designer gifts. It is aimed to offer best value for money, best quality in product and services with a dedicated customer support. So you will experience the best here, get tuned with!
---
#7. FlowerAura : FlowerAura stands as a No. 1 online flower shop that doesn't only deliver flowers, gifts, and cakes but makes sure that each of the hampers is wrapped in love too. Along with the pocket-friendly deals come the free shipping that makes FlowerAura top the charts and establishing itself as one of the most reliable online florists in the country. Come and Celebrate this great season of love with the premier florist and many more!
---
#8. Good Morning Florist : Making someone happy is great thought for any business to rely on. And when there is such a nice thinking then there will be sure reasons of flourishing a business into a great success and becoming a lead. Good morning Florist with this central idea, has to offer a great deal of things this Valentine season. So get updated in lure of experiencing the best art of giving a true and amazing gift of #Love.
---
Checkout more links like this :  10 Awesome Wedding Decorators To Fit In Every Budget | Light Budget Sangeet Decor Ideas! | The Wedding Junction Show : For Your Dream Bollywood Wedding! | 15 Decor Ideas To Take Inspiration From !