Anshu And Pritesh's Dreamy Proposal Story!
We are school friends and our story is very much similar to Kuch Kuch Hota Hai where he is Anjali and I am Rahul. Ours is a school time romance with a lot of Bollywood drama. Our story also involves rejection from bride's parents and even secretly talking for an year to each other. Afterwards the bride's parents finally agreed to the bride's wish.
Talking about the proposal, I was turning 26 years on 26.03.2020 and I desperately wanted a ring on my finger but covid had its own plan. My fiancee planned a surprise birthday party on my 27th birthday and for the proposal he called the entire Janata party because he knew I wouldn't say a yes without my friends. It is going to be almost a month and I have been reliving the proposal everyday till date as for me it was absolutely dreamy and straight out of heaven.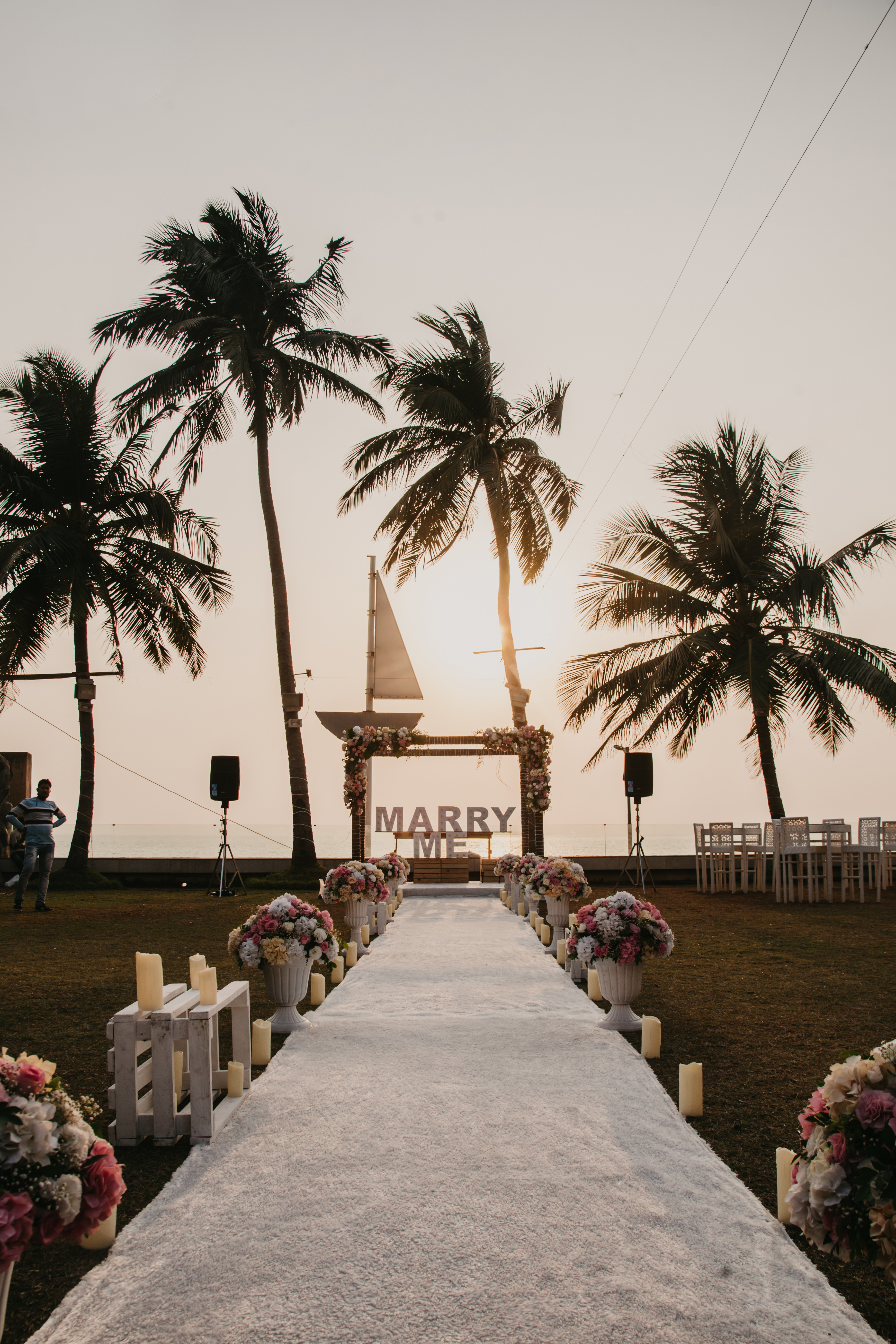 ---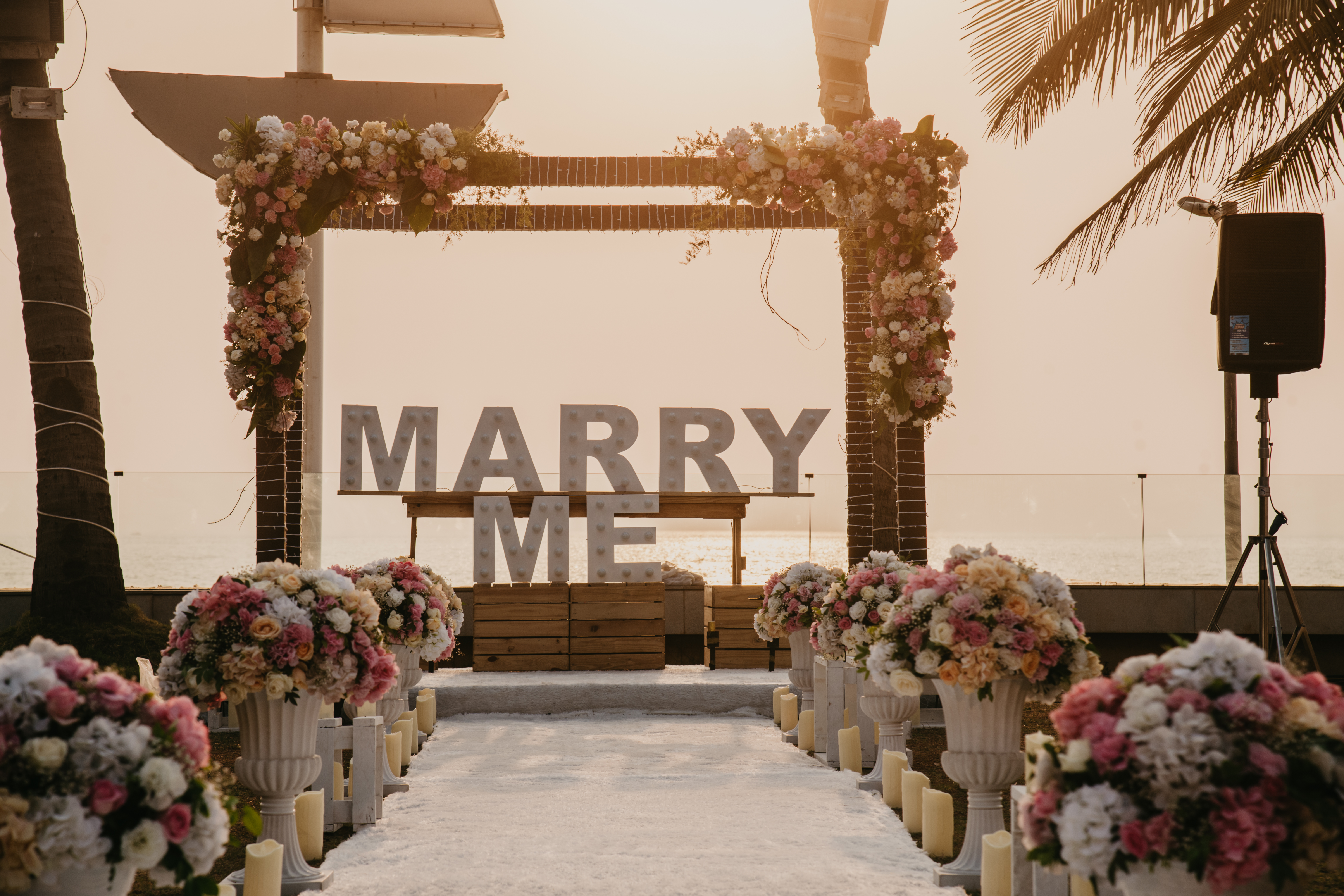 ---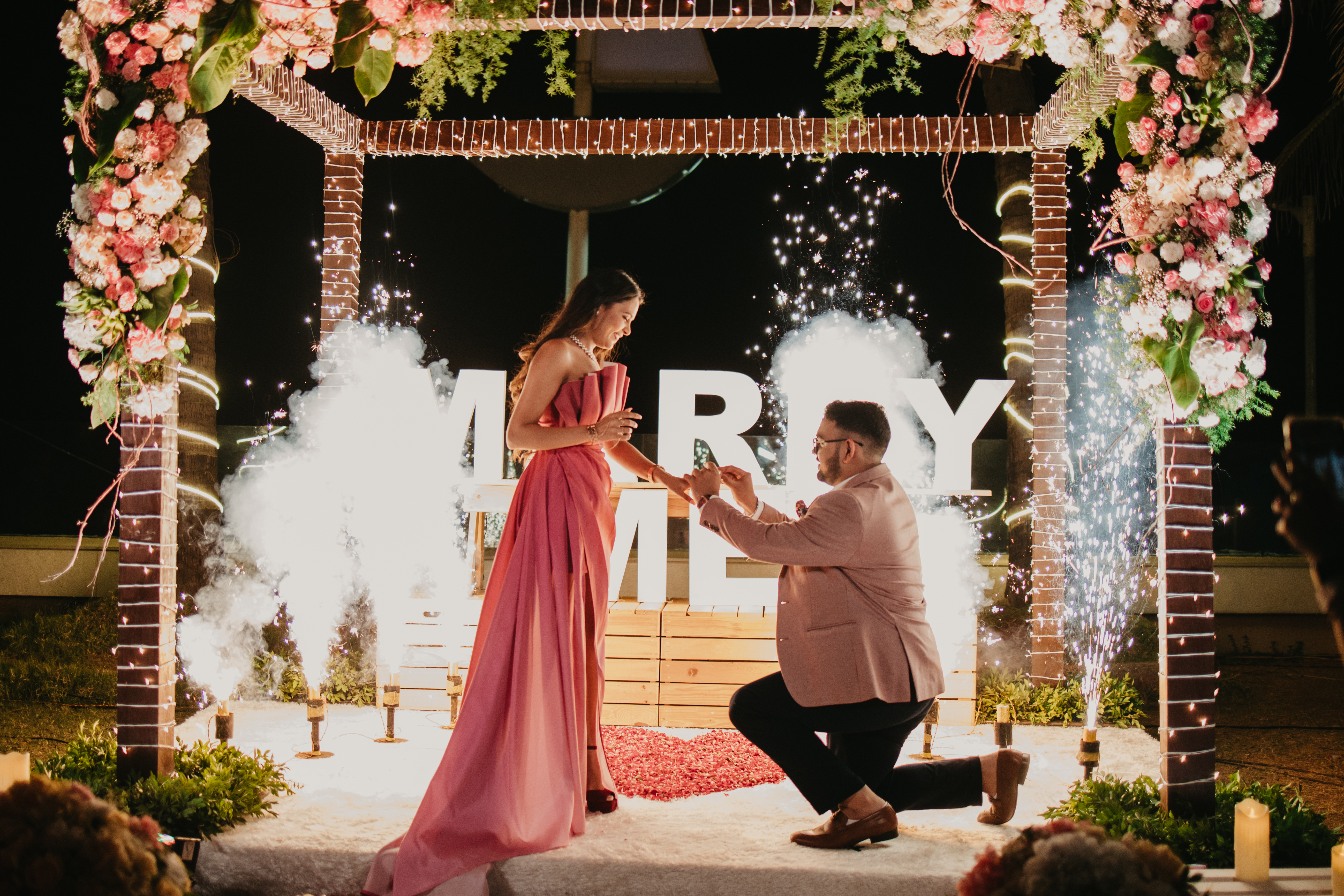 ---
---
---
---
---
---
---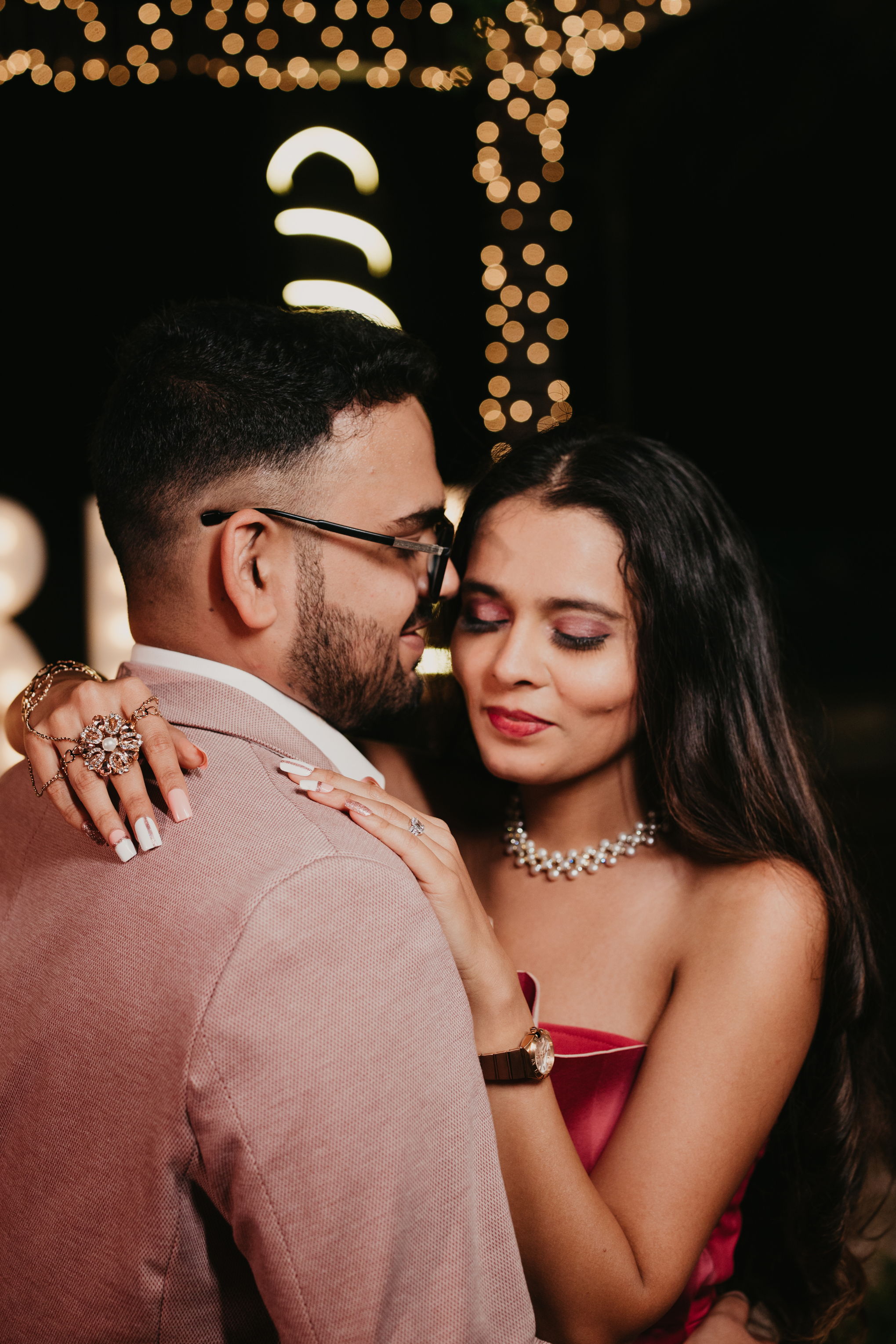 ---
---
Bridal Outfit by : Lamore by Saachi Parmar| Groom Outfit By Blackberry| Makeup By : Usha Rathod| 
Venue By
Razzberry Rhinoceros| 
Decoration By:
The Wedding Knot| 
Photography By :
Virag Vision Studios
---
Checkout More Links: Entrepreneur And Founder Megha Israni Ties The Knot With Yash| Bani & Himmat Wedding Story Of Timeless Love And Togetherness| Chanu Dawani's Outfit Selection, A Story Behind Her Wedding Lehenga Inspired By Culture And Tradition #geekmeetschic