The 8 Funny Characters In Every Indian Wedding !
I love Indian weddings. It's the only place where full on live entertainment happens! Where long lost relatives from all corners join for the wedding!
I love the characters – the realtives/friends/family members/neighbours and every person, even the small fat cook who makes the shaadi ka ghar ka khana!
Even chachis, mamis with long drawn family battles will make it to the wedding…why to leave a golden chance to taunt your relatives!  Hah…
So here is my sacred list of the wedding characters. Tell me if you haven't met one at a wedding:
Type 1 : The Aunty No. 1 
Almost always, there is this voluptuous aunt either from the bride's side or the groom's, and her life ambition is to gossip. She knows everything about the other side, in fact she even knows that the marriage will not work – "Yeh shaadi nahi tikne wali…mai bata rahi hu'.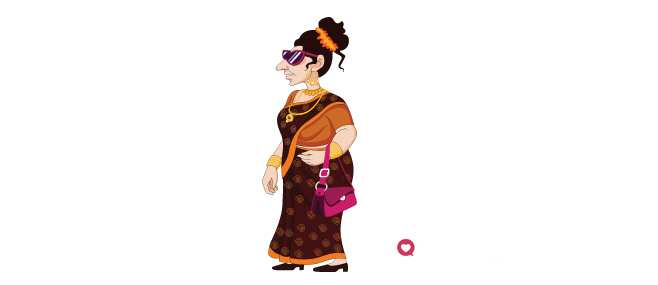 Type 2 : The Jealous Relative 
 And talk about that one jealous relative, still fuming over having got a lesser share from the ancestral property. Every wedding has one such relative. "Halwein mein mithaas nahi hai, thodi si shakkar kam pad gayi  hai ji, bas baki sab badiya hai." And this they'll say right after having enjoyed the halwa.
"Chaach kam paani  zyada lag raha hai ji, bas baki sab badiya hai", after gulping down that big glass of chaach..They don't stop at that – Suit designer nahi hai…mandap mein phool kam pad gaye…dulha kamzor lag raha hai…dulhan ki naak…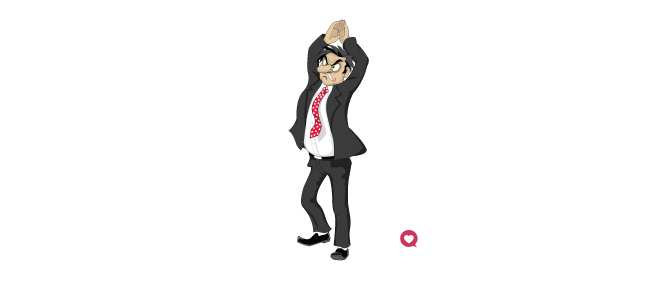 Type 3 : The Pretty Young Thing
She is young, she is hot and she is oh so wow! Gliding from one corner to the other almost effortlessly in her Manish Malhotra-inspired neighbourhood gaghra, she is the centre of every ones attention. We know all the aunties and sisters secretly wish to be like her, though they will never admit to it!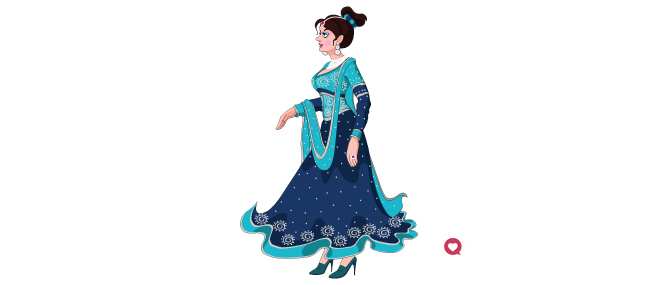 Type 4 : The "i love free food' Guests
These are our 'Hungry Kya' guests. Yes, there are many at every wedding. They are only hungry when the food is free, or let's just say they starve before the wedding. Usually they are seen around each n every  food stalls – from starter to snacks to main course to dessert. You name it and they have eaten it!
Type 5 : The Complaining Relative
One aged uncle is always very cross at the wedding, no matter what you do to please him. Dressed up in his one and only made-for-wedding suit, he just stands in one corner and makes that grumpy face. Or maybe he was born with it…'mujhe rasgulla nahi mila, mai khana nahi khaunga'. 'icecream zyada thandi hai, mai dessert nahi  khaunga'.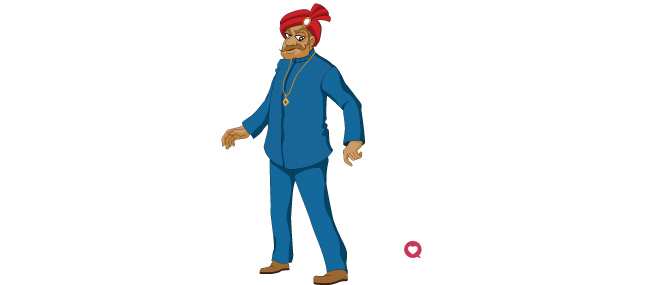 Type 6 : The Over Excited Relative
I love these guys. They never forget their dancing shoes for any wedding. Their joy for the bride and groom is even more than the couple themselves.  They dance and make everyone dance around them. They dance at every beat of the song and throw a lot of note-shote in the air (the band wallas love them)!
Type 7 : The 'shaadi mein shaadi' Types
Well these are the ones that talk about the prospective matches for all the people in the wedding. They decide which young girl or boy has reached a 'marriageable' age.
"Arre, Nisha itni si thi, ab kitni badi ho gayi hai, ladka vadka dekhna shuru kiya kya?"
"Suna hai Mr. Sharma ki ladki shaadi layak ho gayi, koi match mila kya?"
Type 8 : The Photo Freaks
Last but not the least we have photo freaks with us. Well, from the moment they enter into the wedding to the moment they leave, all they do is click pictures. Whether they click their own or ask the others to click theirs or sometimes even hold the photographers and ask him to click their snapshots. They are the happy people who are too self bothered to bother about anyone else !
Disclaimer : The characters created in this article are totally real and resemblance to anyone in your family is totally intentional !
Also Read : 5 Tips to Make those Wedding Day Jitters Vanish