Taarini Weddings : Turning Wedding Dreams Into Reality!
A small scale start up with some meager savings managed to carve a niche for itself with nothing but sheer hard work, acute determination, detailed planning and strategic execution. Meet Soumya Raghu, the heart and mind behind Taarini Weddings; whose journey from being a corporate worker in Ernst & Young to setting up a great team in Taarini Weddings in 2014  tells us that they are bound to make it BIG in the world of Wedding Planning! 
Tell us a bit about yourself and your company; how did you get into wedding planning?
TW : Being part of the wedding industry is a roller coaster ride in itself! Contrary to what the movies portray it as, planning a wedding is not just the glitz, glamour food but a LOT of hard work, detailed planning, precise execution and of course, definitely lots of fun!
My journey from the corporate world (Ernst Young) in 2011 to starting Taarini with a meagre savings in 2014 to bringing us to one of the top 10 wedding planners in Bangalore has been a fantastic one!
We have had our ups downs but I m happy to say that we've managed to make a mark carve a small niche for ourselves in the Bangalore market! Our creative designs combined with our ability to work within budgets while giving a 5 Star experience to all
clients sets us apart.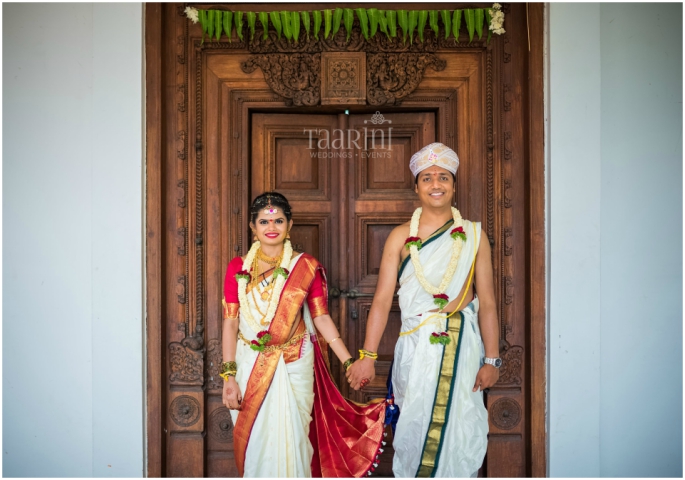 2. What education or skills are needed to choose the career of a Wedding Planner?
TW : Honestly, there is no specific educational qualification required to be a wedding planner. The right combination of common sense adorned with confidence, powered with organizational skills and polished with genuine warmth is ideal for a wedding planner.
It becomes most important for a wedding planner to be empathetic & understanding while maintaining an assertive yet professional approach. Staying cool & composed in times of crises, smart thinking to troubleshoot issues and come up with alternative ideas become extremely critical qualities.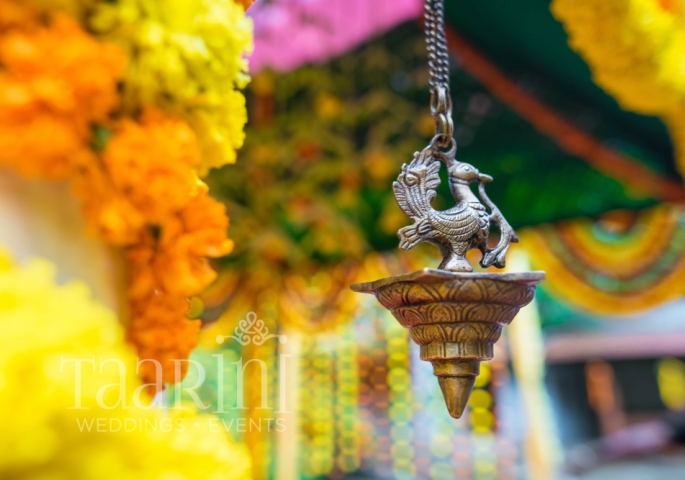 3. What is most challenging aspect of wedding planning and what is the most rewarding?
TW : As far as wedding planner, we see our biggest challenges in the following:
Emotional outbursts – Especially with the surge in inter-caste/religion weddings, nerves are stretched taut and the emotional swings of couples see us, as wedding planners having to bear the brunt of the outbursts.
Unrealistic Expectations – Wedding sites such as Pinterest which show exceptionally beautiful wedding décor ideas set unrealistic expectations on the overall outlook of the event. While the ideas themselves maybe doable, the final effect might be different when created with locally available flowers & ferns.
Job satisfaction is the primary factor that fuels us as wedding planners. The joy of sinking into the last seat in a wedding, noting that everything has been ticked off the list successfully and seeing that the vision dreamt of has materialized is absolutely unparalleled. THAT moment, honestly, reinforces why we love planning weddings!
4. Which color combinations are trending these days , what are your favorite trends?
TW : Based on the event, we see different colors trending for wedding décor!
A much sought after combination and our personal favourite in wedding receptions is the combination peach & gold! These two colours bring subtlety and elegance in the décor quite effortlessly and have been a huge hit with our clients!
For more youthful, fun events such as mehendi & sangeet, a mix of yellow, lime green & hot pink have been a hot favourite! These colours add vibrancy & life to the event areas!
 5. Any special difference between weddings of south India vis a vis north India?
TW : South Indian weddings, especially Kannadiga, Tamil & Telugu weddings see much more conservative families with the key emphasis on wedding rituals and festivities.
North Indian weddings have inclusions of a lot of dance, fun-based elements such as sangeet along with wedding rituals.
However, offlate, the influence of cinema has ensured that the differences between the community-based weddings has reduced.
6. In India, weddings have always been a big "family business". How do you manage mothers, aunts, grandmothers….?
TW : The question of managing mothers, aunts & grandmothers does not necessarily arise as we appreciate and encourage their involvement! Being a wedding planner, we aim to just take away the stress of the planning the wedding and not take over the entire wedding!
Indian weddings are fun & joyful as they are a big "family" business! We take an understanding from the couple as to who is the final decision maker, whose involvement is mandatory, whose opinions are valued for which event etc. This way, the elders have their final say on the traditional & ritual aspect of the wedding while the cousins and/or friends may involve more with a cocktail party or a sangeet evening.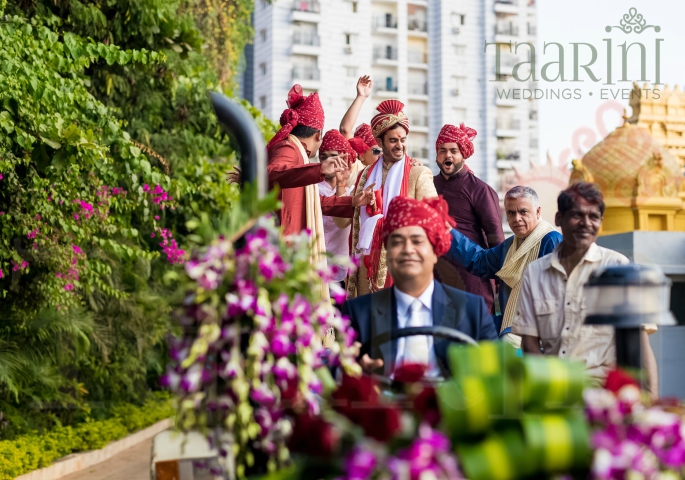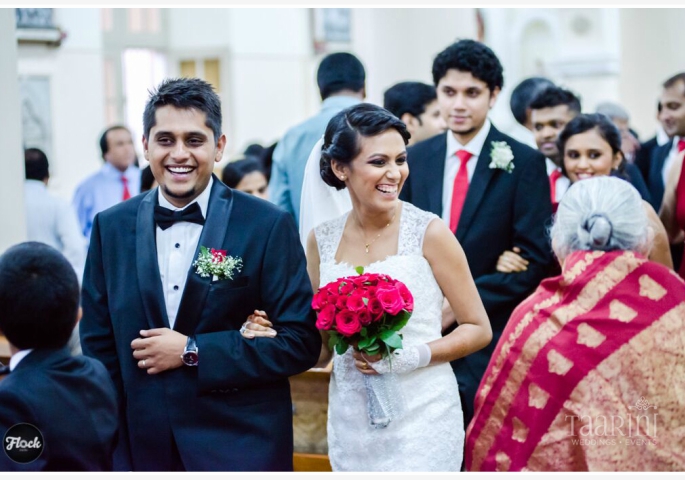 7. What do you like about what you do? And What do you dislike?
TW : I love the fact that we see & interact with a huge cross section of people! People across different countries, states and cities, so many different cultures following so many different rituals; people with different habits & ways of thinking coming together to be bound into the Institution of Marriage.
I love the fact that we work hard to get their wedding day in place – the day they've dreamt of for years, the day they've fought for with their families, the day they pledge themselves unto one another, the day that marks the beginning of a new chapter in their lives…
Dislike would be a strong word for someone who is totally mad about weddings! However, the flip side is that it is a very demanding and industrious field that will completely absorb every wakeful thought! There can be absolutely nothing that can go wrong with an once-in-a-lifetime event. With great fun comes great responsibility to ensure that all goes well.
8. Your favorite memory from a wedding.
TW : I wish I could pick out one "favourite" moment! There are way too many special memories!
Navya & Adarsh, our first wedding from Taarini, holds very fond memories. Navya's grandmother got emotional seeing the videos recently & had called back to wish & bless us.
More recently, we did a beautiful 2 day wedding at Tamarind Tree. At Pannaga & Karthik's wedding, every single family member thanked us for making the wedding beautiful. They insisted that we attend their second reception at their home town, Shimoga as guests and treated us with such amazing hospitality! It was a humbling experience and will remain special forever.
Another favourite is from Srishti & Daniel's wedding conducted in the last week of July 2016! The bride was walking down the aisle with her parents, and her father, collected few rose petals that were being showered on them and threw it back at us, thanking us right then & there for putting up a great show! Later at the reception, they called the entire team on stage and hugged us for making their dream wedding come true! It was a very emotional moment and had most of us in tears. The journey leading up to the wedding was as enjoyable as the wedding day itself. Yet, the satisfaction that comes from completing a wedding successfully is unparalleled.
9. What piece of advice would you like to give brides & grooms & families planning a wedding?
TW : Keeping this one simple – Hire Team Taarini Weddings!