Premium Fashion To Subtle Ethnic – We Have Got You Covered This Wedding Season !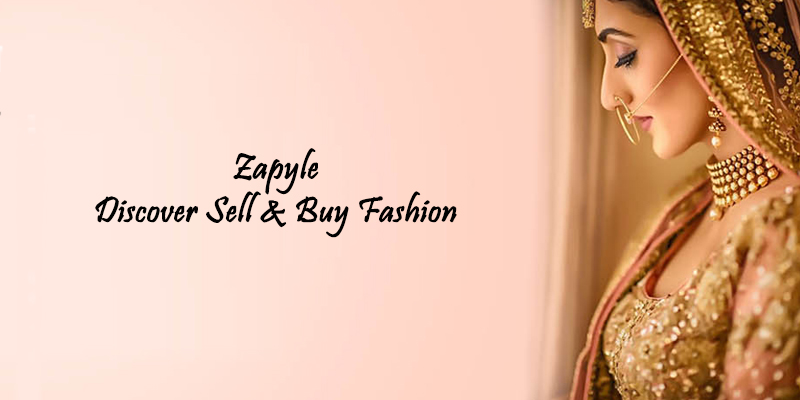 Excited for wedding season already? Or weary just at the prospect of getting your outfits and jewellery ready for the season? Don't worry, the wedding experts have got you covered.
If you're a fashion addict and love to indulge in premium and luxury brands, you've probably always faced the problem of having no access to all your favourite international labels – and whichever few that are available, having very limited variety to pick from.
What if we tell you, no more of that hassle!
Zapyle is a one stop destination for everything premium and luxury fashion. It is a platform that brings together the most stylish women in India to shop, sell and discover fashion – one of the few platforms in India where you can shop gorgeous wedding wear from Lakmé Fashion Week designers including Varun Bahl, Ashima Leena, Deepankshi and Reena and more.
With just launched brands like Gucci, Moschino, Michael Kors, Kenzo, Tory Burch, Jimmy Choo, and tons more to come, buying international brands is just a click away at Zapyle!
Shaila Gupta, a graphic designer, says Zapyle is her one destination for whenever she craves premium fashion: "Before, I used to send my shopping list to cousins and friends abroad for brands that aren't available in India, or worse, I had to pay a hefty customs amount if I ordered from international sites, but not anymore!"Shaila says.
She loved the vast collection on Zapyle at first sight, but was slightly apprehensive about buying premium and luxury online. "I had a tough time picking from brands like Moschino, Kenzo, Michael Kors and so many more. But once I placed my order for this gorgeous Michael Kors bag, the service was super smooth and so quick! Plus, no customs! It was as good as buying it abroad."
"Now I don't leave home without the bag, but I'm ultimately going to sell it on Zapyle so I can buy something again. It's so cool!," she says excitedly.
For the best wedding style advice, the latest wedding fashion trends, trousseau inspiration, lowdown on the top designers of the country, tips and advice straight from real-life brides, and of course, ethnic style inspiration that you can shop straight from Zapyle.
So what are you waiting for? Let the wedding shopping begin!