8 Beautiful Honeymoon Destinations in North India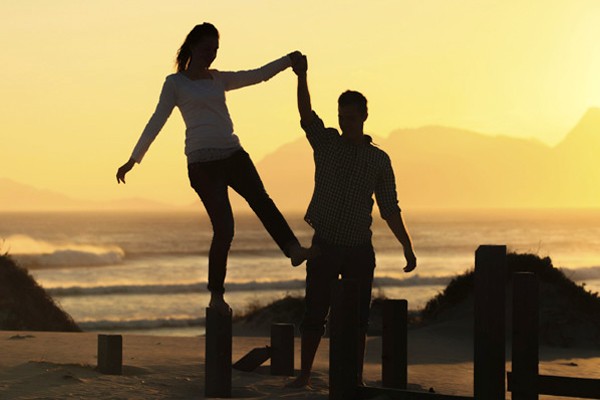 Honeymoon, the first vacation as husband and wife is the time that everyone dreams of. It's the time to bask in the glory of wedding bliss.  India is a land of diversity ranging from chilly hill stations to historical cities, from Himalayan peaks to paradise islands.
Some of the best honeymoon destinations from North India are waiting for you. Depending upon your nature choose any of the following places to commemorate your new life together.
Kashmir – A heaven on earth
The cloud-kissing mountain peaks, snowy panorama, shimmering rivers, waterfalls and lush flowery valleys makes a complete honeymoon package in Kashmir. Dal Lake and the house boats are the places of attraction.
Best time to visit : April to June(10 C to 25 C)and December to early February (1.4 C to 7.8 C).
Rain is unpredictable in Kashmir, so ensure to keep woolens.
Manali – Land of the Gods
Manali,a picturesque hill station from Himachal Pradesh is nested in the lap of the majestic Himalayas. It is blessed with green mountains, waterfalls, fruit orchards, deodar and pine forests, and temples. It also allows you to indulge in adventure pursuit such as trekking, hiking, skiing, paragliding, river rafting, and even angling.
Best time to visit : October to June (2 C to 25 C).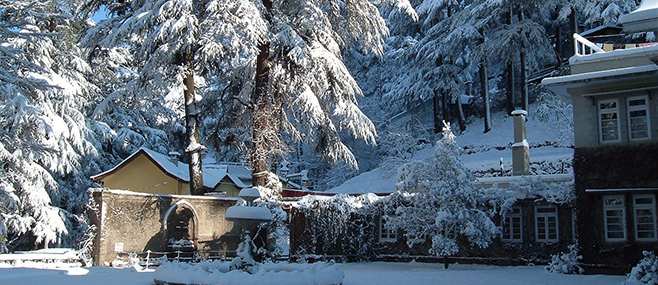 Uttaranchal delight – Nainital and Kausani
Nainital is undoubtedly known for its pleasant climate and magnificent sightseeing options. Here you can enjoy rock climbing, snow peaks, lakes, boat riding, and water sports. Visiting Jim Corbett National Park and Kausani makes your honeymoon memorable. Kausani, the Switzerland of India, is 120 km from Nainital and is gifted with panoramic exquisite of par-excellence level.
Best time to visit :March to June (11 C to 26 C) and October to February (3 C to 11 C).
Auli – A Ski Destination in the Himalayan Mountains
Auli is a charming ski resort with snow clad Himalayas. The couples can forget the busy schedules of wedding preparations and just savour nature in its purest form. Auli witness heavy snowfalland the Asia's highest cable car.
Best time to visit : November to March (0 C to 6 C).
Also Read : Best Honeymoon Destinations In East India
Mussoorie – Honeymoon Capital of India
Mussoorie is a blessed honeymoon destination located at the foothills of the Himalayan ranges. It offers an impressive view of the Dehradun valley, the Shivalik ranges, Kempty Falls and Lake Mist. You can enjoy breathtaking views from the highest point in Mussoorie, Lal Tibba.
Best time to visit : September to June ( 1 C to  30 C).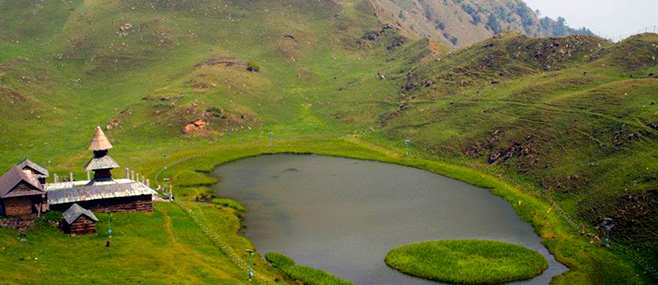 Shimla- Queen of Hill Stations
Shimla the former summer capital of Britishers and the current capital of Himachal Pradesh is among the most admired places for honeymoon. The city is well connected with all modes of transportation – air, railways, and buses. Shimla present the structures made during the colonial era along with natural beauty and tourist places.
Best time to visit : October to June (3 C to 27 C).
Dalhousie
This is a hill resort town with seven springs, known as the Satdhara. The city is a gateway to ancient Hindu culture, temples, handicrafts, and art. There are several national wildlife sanctuaries, lakes and pilgrimage located within its confines. The tranquil environment ensures intimacy to the newly couples.
Best time to visit : April to June and winters to view the snow covered mountains.  (2 C to 26 C).
Udaipur- City of lakes
Udaipur is an imperial destination in Rajasthan. The city promises royal and romantic touch to your honeymoon amidst astounding palaces. It's an enchanting place with numerous lakes, beautiful gardens, and intricate temples. Among many tourist attractions, the City Palace on the banks of Pichola Lake leaves the visitors fascinated. It is a splendid example of Rajput military architecture and Mughal style decoration.
Best time to visit :  October to March (12 C to 28 C).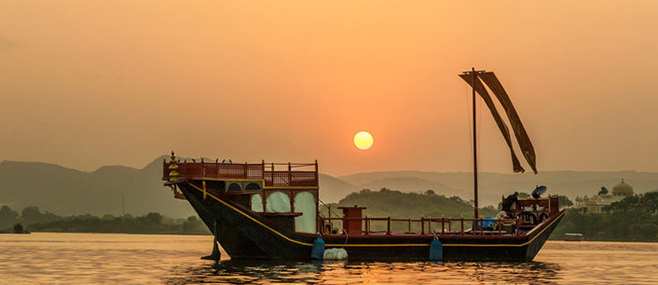 Select any of these beautiful honeymoon destinations from North India to settle your indulgence and celebrate the most blissful moment of your matrimony.

Also Read : The 8 Best Honeymoon Destinations of South India