From Mill to Wedding Venue!! Aash Studio the magical transformers!!!
Aash Studio transformed an abandoned mill in Mumbai into the most beautiful wedding venue.
Ashna Singh, founder and director of Aash Studio was recently contacted by a wedding couple to transform an abandoned mill compound in Colaba (Mukesh Mills), into a wedding venue. On asking about her first thoughts on the location she said, "transforming a space like this was un-doubtly a challenge, but I love working with new spaces and love a good challenge, so I was up for it and excited."
What Was Your Vision? "A Beautiful Mess. My vision was to stay true to the incredible and unique location I had at hand. Unlike something "naturally beautiful" like a beach or something typical like a banquet or lawns, this had so much more that I felt I had to respect and not overwhelm. I made sure to do more to accentuate it rather than change or hide it and it was fun to play with the flaws!"
What Was The Challenge? "This was the first ever wedding that's taken place in Mukesh Mills. So I was really excited and it was really special. But that also meant it was a difficult space. Everything from water to electricity, even the most basic things which are there in other event spaces were things we had to figure out from scratch in this case."
What Did The Bride Want? "The bride was Sarah Sham who is an interior designer and is very creative herself. Her family runs Essajee's, one of the oldest antique stores in Bombay. She was really keen on whites and greens (botanicals is a big trend this year!) However instead of going with a vintage English look where white flowers are a natural choice, we went for something with a desi twist – lots of mogra, loose mogra, rajnigandha, tuberoses and orchids."
How Did You Transform The Space? "We were keen to play with lighting and not let the decor or the elements overshadow the space and ethos. For eg. for the Nikkah, we created a stage that celebrated the Arabian sea as the backdrop.  We used lots of mirrors and lots of brass and gold elements to cover the spaces. For the traditional Bohrithaal dinner. we filled up the ceiling with chandeliers that looked so interesting in that rustic set up.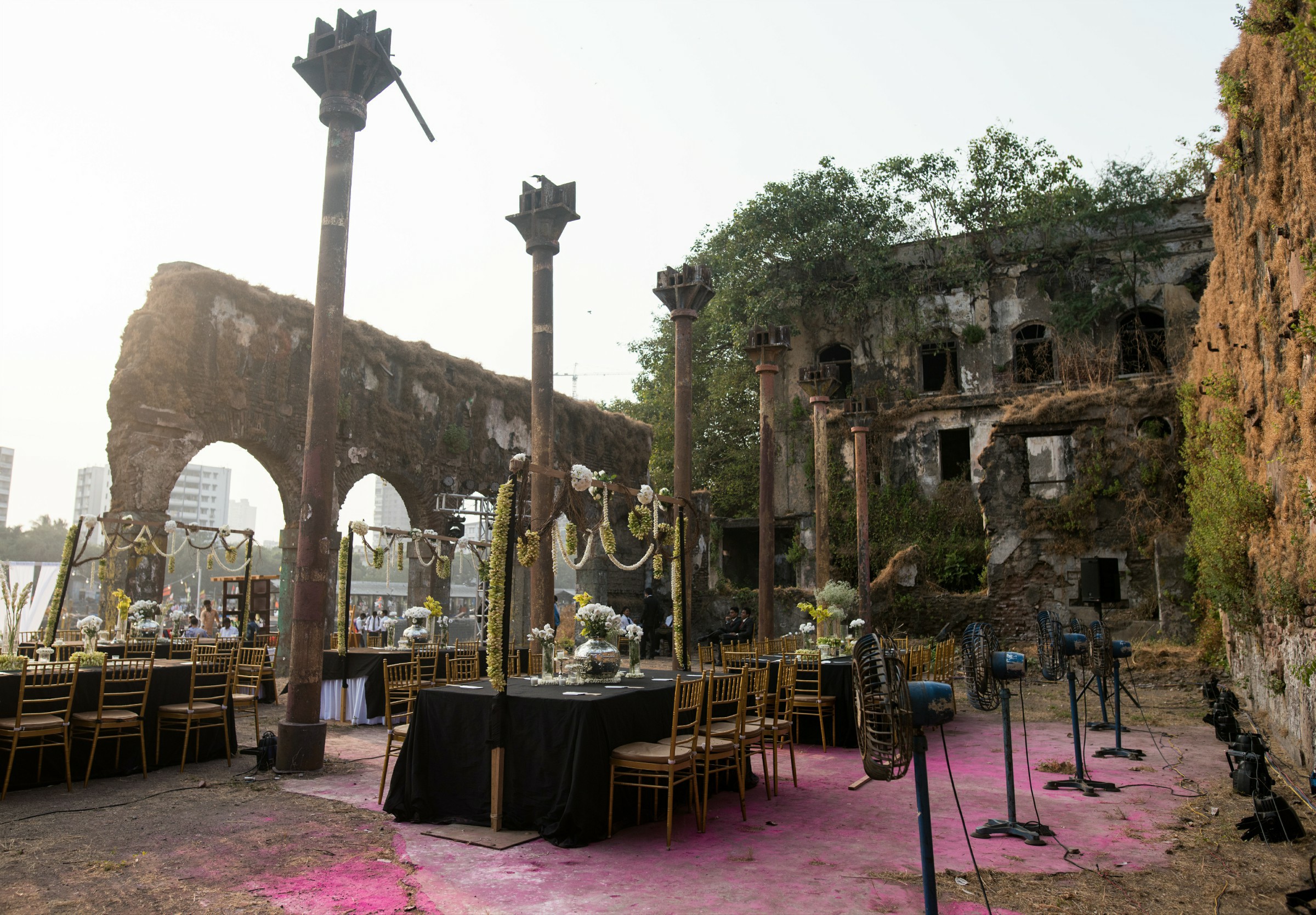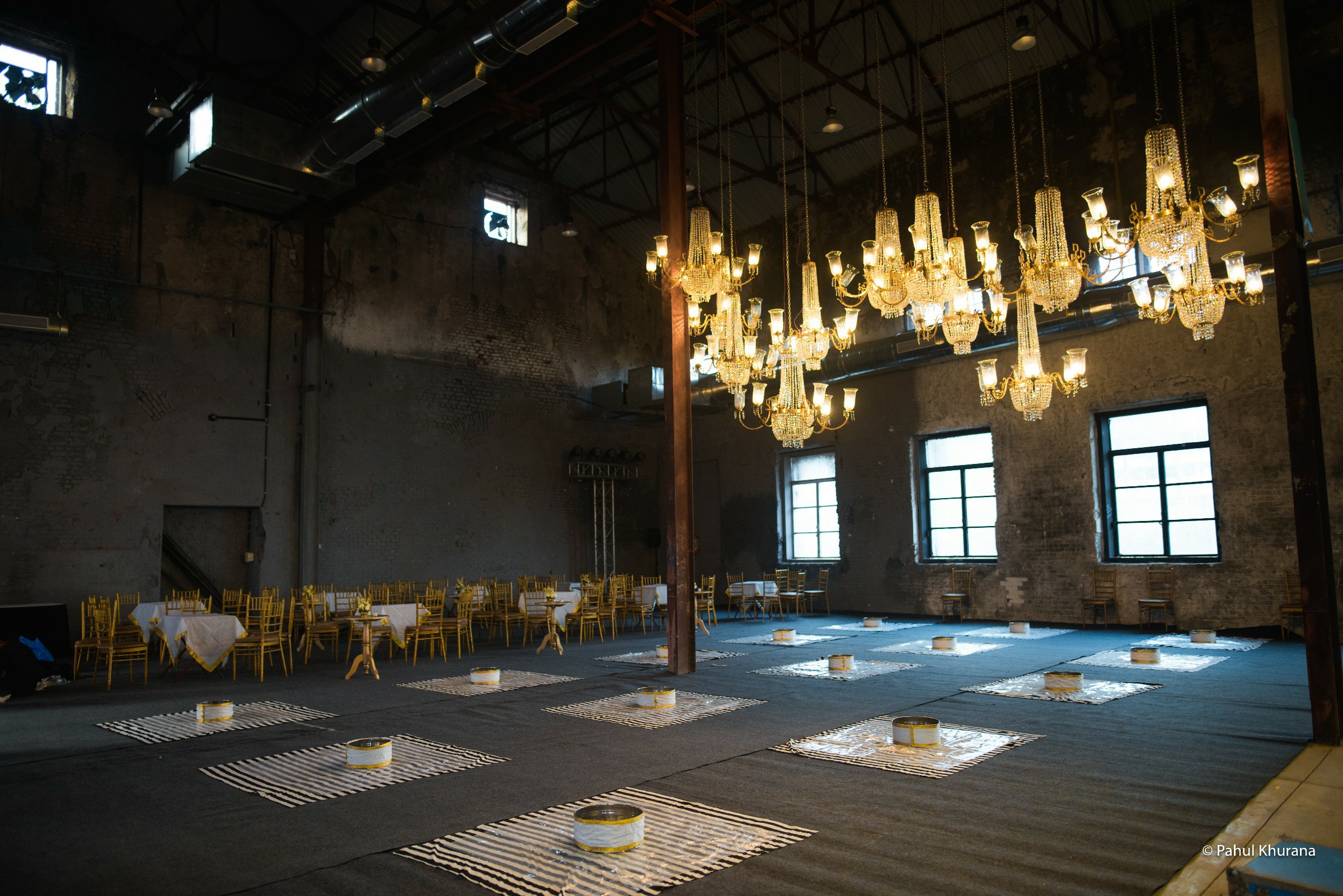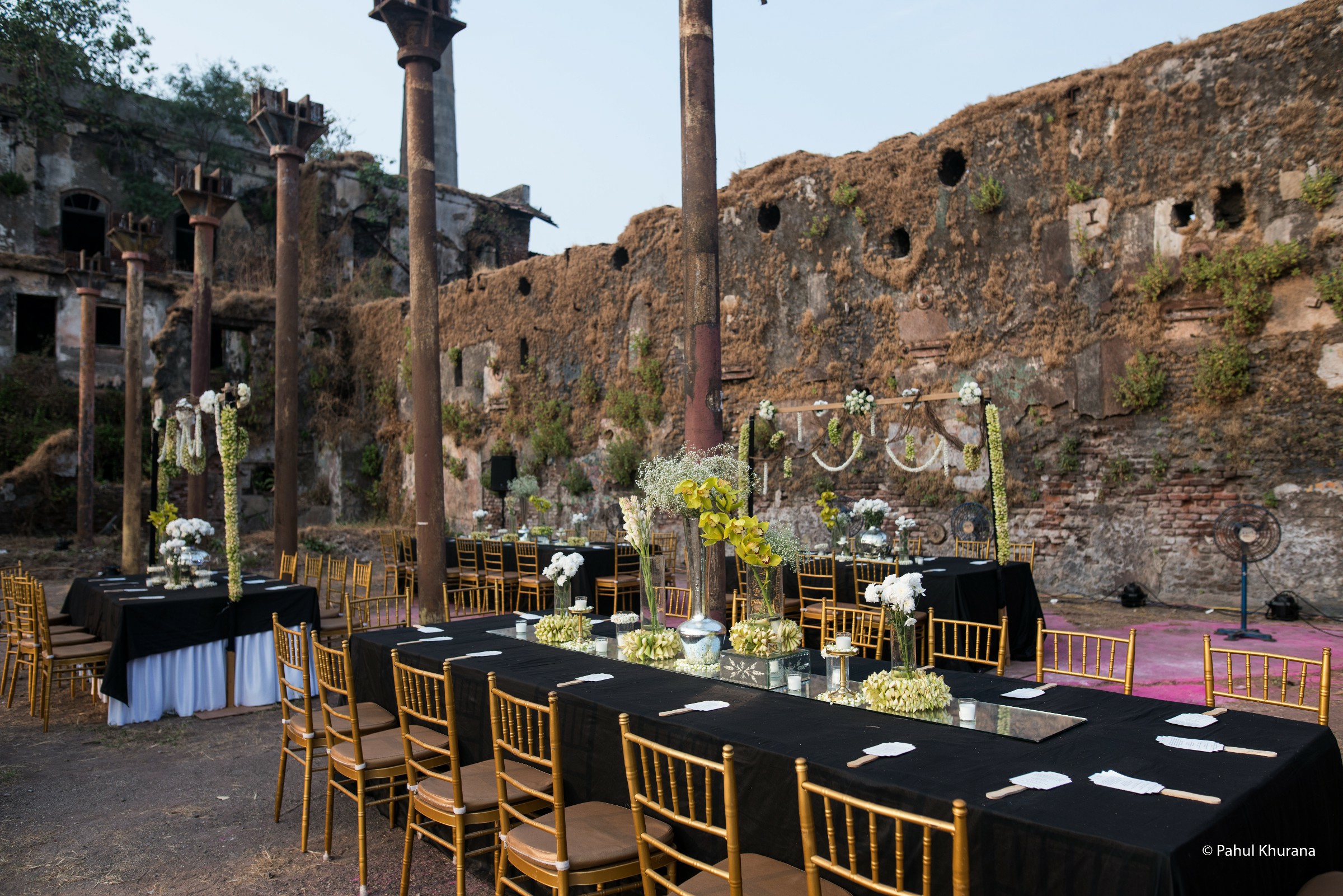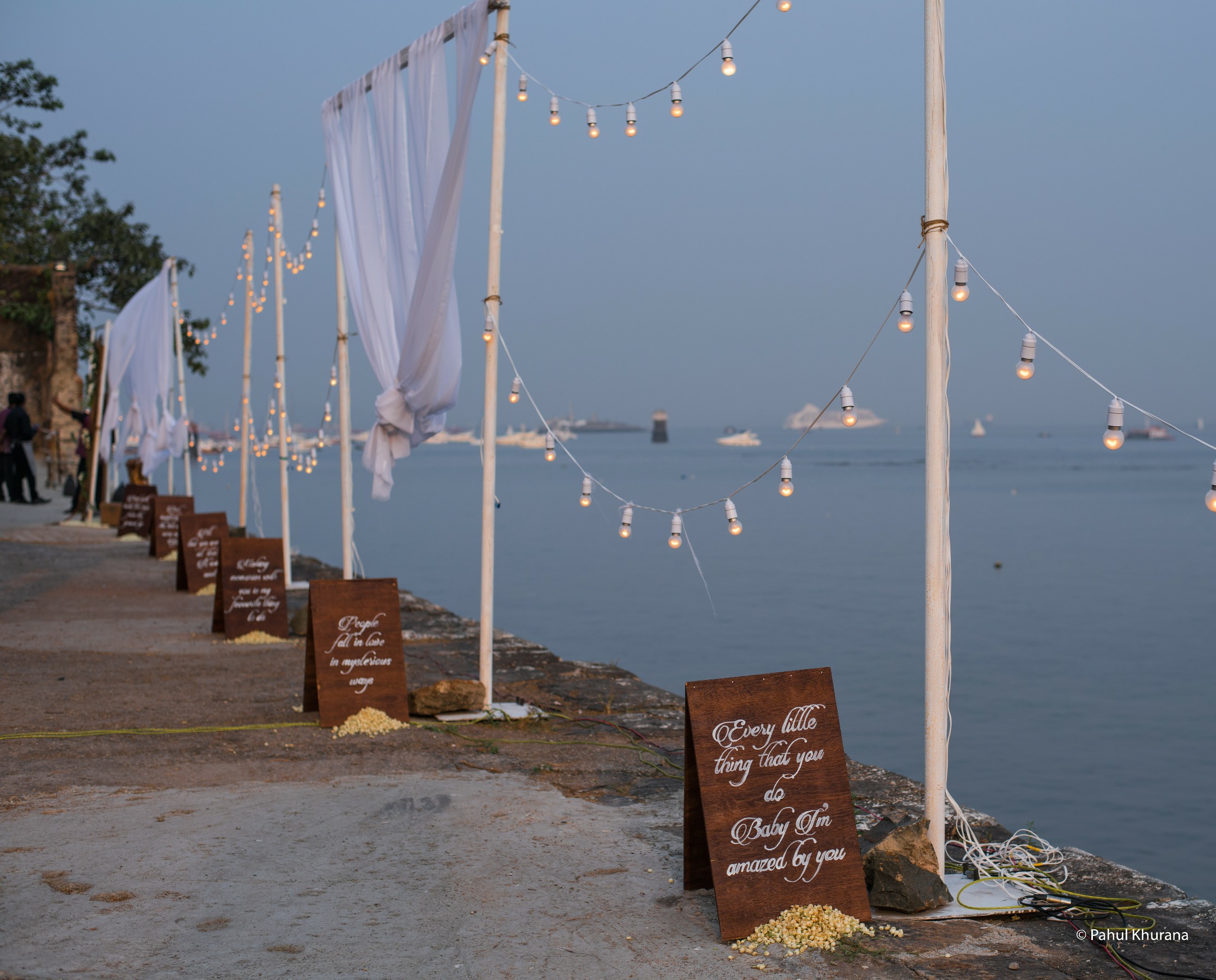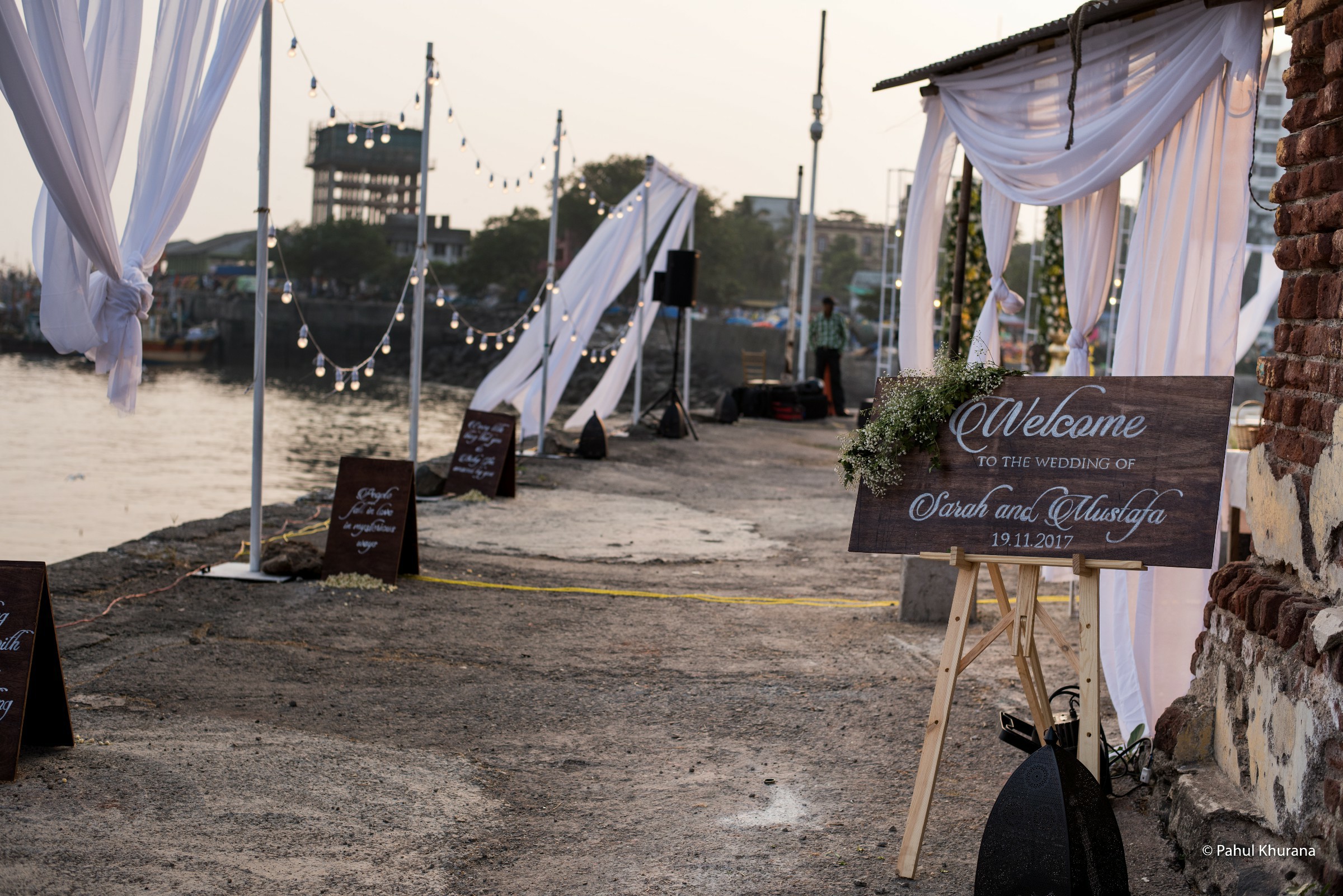 Checkout More Decoration Ideas : 15 Decor Ideas To Take Inspiration From ! | 10 Awesome Wedding Decoration Ideas | Top 20 Wedding Planners In Bangalore For A Perfect Wedding