FNP Weddings And Events, A Name That Decorates Your Day!
Incorporating colors of jubilation and contentment to the wedding ceremonies for more than two decades, FNP Weddings & Events was established in 1994 with the sole purpose of concocting essence of merriment to the divine celebrations of marriages, headquartered in New Delhi. It is the first ever company in India as well as globally to introduce the concept of designer weddings, along with a large repertoire of exclusive tie-ups with national and international floral and set designers of highest repute.
The only company with in-house facilities to organize state-of-the-art weddings which are in sync with global trends. The brand has a strong presence in the retail space spread across the nation that makes the foothold of FNP Weddings stronger and unique. FNP Weddings aims to give each wedding the stamp of the client's individuality and for that, our team works with enthusiastic creative energy to fulfill the dreams.
---
 As wedding and event planner they help manage and execute your dreams and aspirations into reality. Personal events are made up of those cherished moments that leave an indelible mark on our hearts. As premier Wedding event planners in India with a palpable presence abroad, their focus is on commitment, creativity and enthusiasm. With a hawks eyes to detail, they contribute by providing design and services that are unparalleled by any other.
They offer professional advice to guide you through the arduous task of planning your own wedding, and strive to create a wedding that reflects you personality, style and taste within the confines of a budget.  With one shop stop for your wedding requirements, they are also the leading event planners in Delhi.  There are many aspects to organizing an event as it needs close attention to detail, perfect coordination and contacts with service providers and cost effectiveness, any event, whether corporate, social, educational or merchant related requires our dedicated team of professionals to lend its magic touch.
---
FNP wedding says that the current trend for Décor has gone to being personal for memorable moments so, uniqueness and customization are things that have become synonymous. One has to be unique in order to stand out and be in the running. The trends change from season to season. People are moving towards much more simpler and detailed designs as they are more aware of what they want and trends prevalent. Also, dark colors are done and now, the shift is more towards white and pastel shades with blend of bling.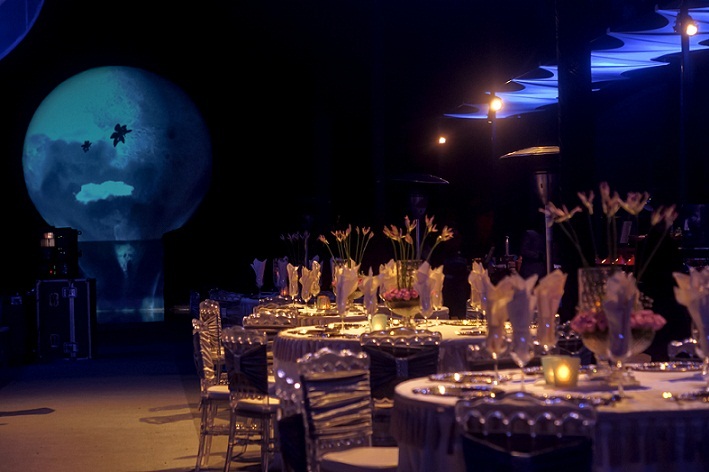 Suggestions for the couples to keep in mind while planning their decor for wedding, now a days, the comfort factor is given more priority, therefore couples prefer low furniture as they have to sit for long hours for the rituals.
Also, the couple should always hire a wedding planner. It makes them concentrate on themselves and it also makes the entire event hassle free. one more thing to keep in mind is that bride and groom should book venues which have a well planned parking zone.
---
Checkout more links like this : 10 Awesome Wedding Decorators To Fit In Every Budget | Light Budget Sangeet Decor Ideas! | The Wedding Junction Show : For Your Dream Bollywood Wedding! | 15 Decor Ideas To Take Inspiration From !