Bridal Maang-Tika That Can Really Make You Feel Stand Out On Your D-Day With Sparkling Beauty!
Maang-tika, a well-known traditional ornament known for the beauty it add on a bride's forehead that shine on her. It is one of the most significant jewelry that stand out with its timeless and prominent beauty. Apart from this elegant and eloquent piece of jewelry that will do wonders on your bridal look, try to match it up with such hairstyles since these maangtikaas can accentuate any kind of hairstyles.
Here are some bridal style inspiration giving the ultimate ideas for doing your hairstyle with these maang-tikaas that will match up well. There are multiple options to pick, so choose the best one for you. You can opt from simple design to heavy one. Also floral maang-tika looks exquisite for pepped up haldi and mehndi functions.
# Heavy Borla Design
 It will look so complementing if you have opted to wear a heavy outfit. Just pair it up with your style.
---
# Floral Borla Design
 These floral designed maang tikkas are breadth taking looks so elegant that go handy in functions like mehndi or haldi.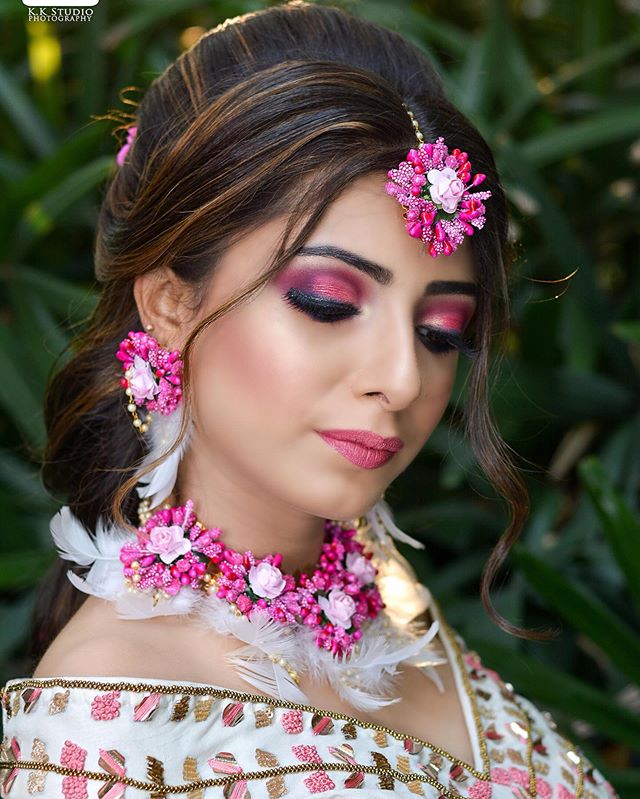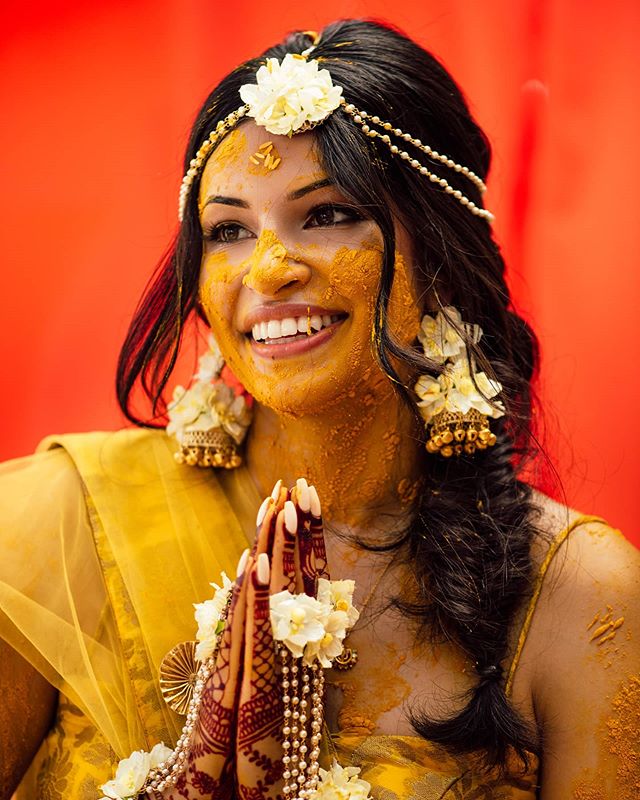 ---
# Maang-tika with Nath
 Maang-tika with Nath is a great combination that will give a ravishing look on big day.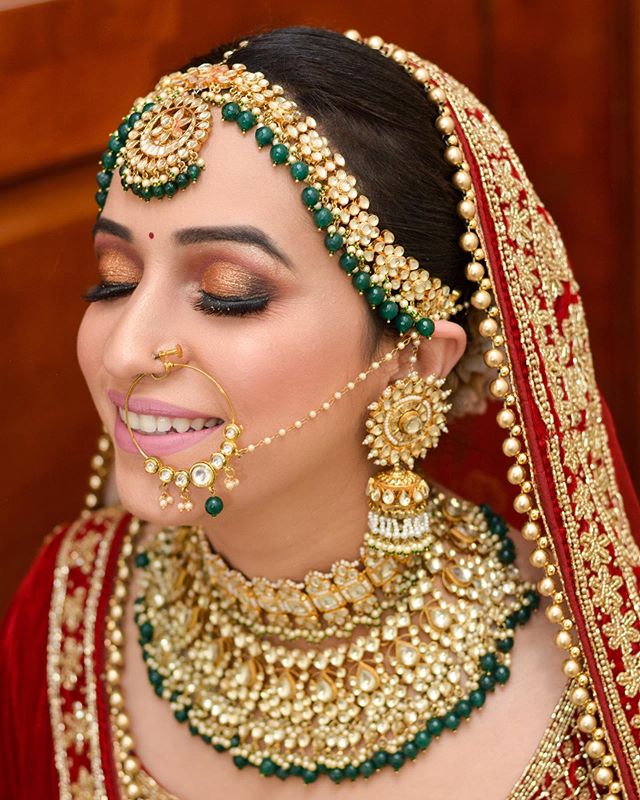 ---
# Single n Simple Design
 Single yet simple looking so sober will touch your heart and you will love to wear it on your forehead that behold that charm.
---
# Petite Mathapatti Design
 Mathapatti with maang-tika look so heavy to wear but at the same time it will give the essence of that traditional millennial bridal like feeling. So don't bother about weighing on your forehead.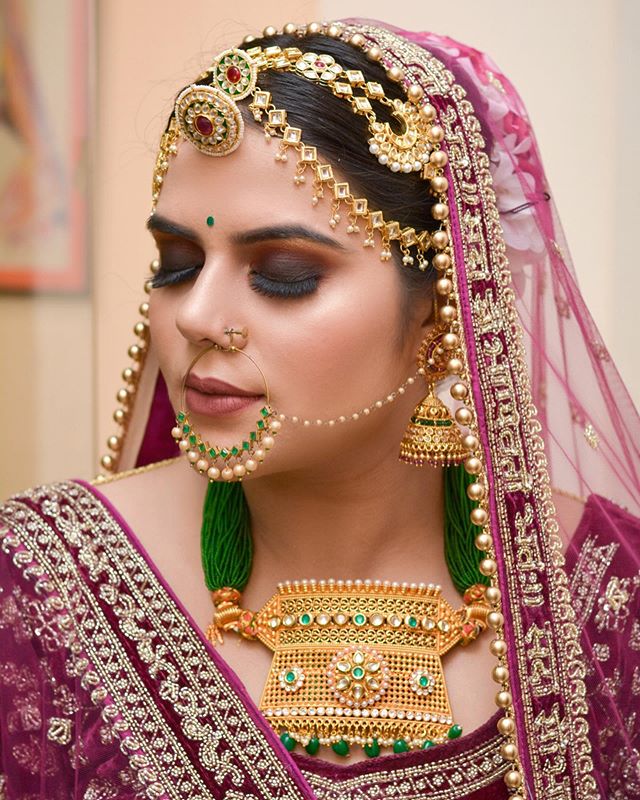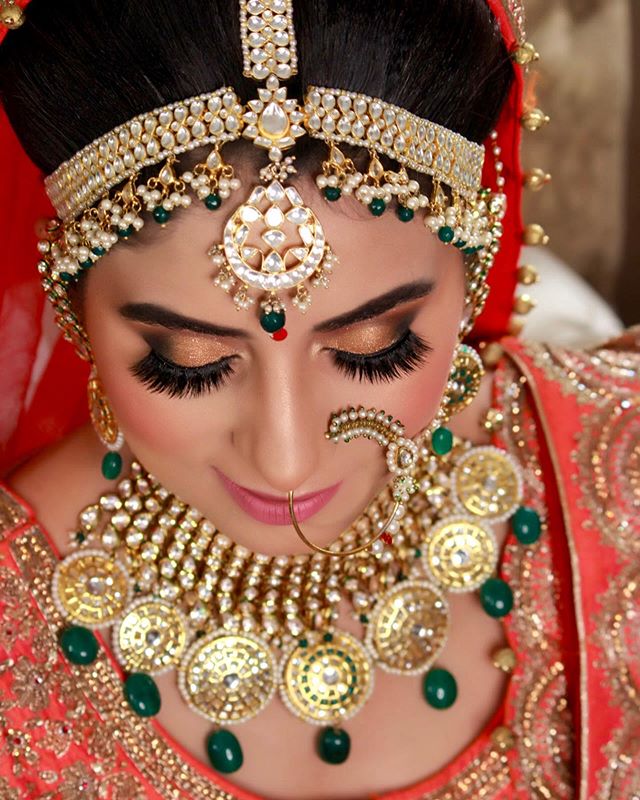 ---
# Chand-baali Maang-tika Inspired
  A bewitching design to opt for your wedding that look so trendy with some chand baali designed maangtikka.
---
# A Modish designed Maang-tika
 A unique maang-tika done in a broad stone encrusted chand-baali string with a flower shaped borla, this is probably the edgiest maang-tika design for brides. It's so modish yet traditional at the same time and would beautify any
hairstyle that you choose to pair this up with.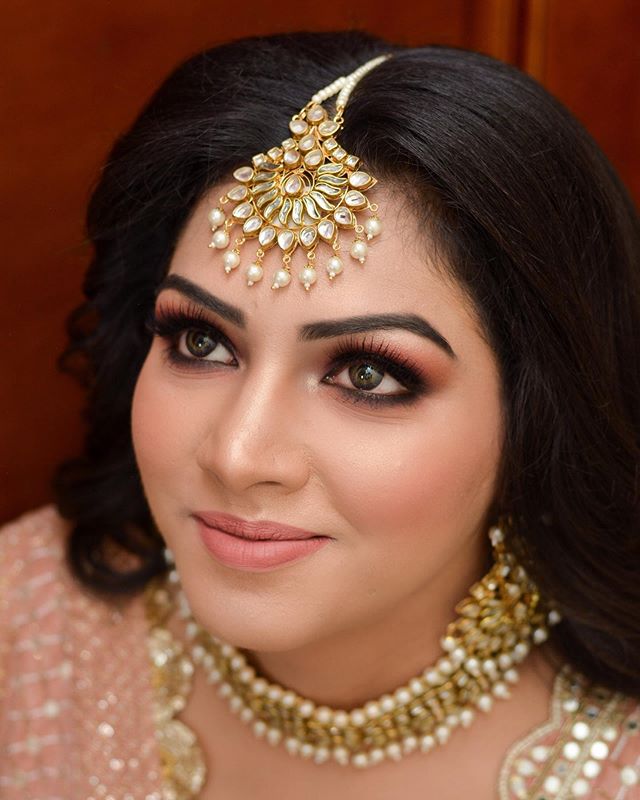 ---
Checkout more links like this : 10+ Trending Makeup Artists On Instagram|12 Makeup hacks Every Girl Should Know | 5 Great Ways To Clean Your Makeup Brushes At Home | How to apply bold lipstick with minimum eye makeup