Anardana Launches MYSTIC – Spring Couture 2018
By WeddingPlz
January 29th, 2018
less than a minute
Anardana presents MYSTIC– Spring Summer'18, a whimsical collection that takes inspiration from various geometric entities present around us varying from the opulent creations of God to the astounding architects of Persian heritage, Egypt, Victorian era, creating a collection which is gorgeous and awe-inspiring. As the name suggests the spring summer collection has an underlying magical aesthetic to it. Each outfit in the collection is exquisite and graceful featuring intricate embroideries and stunning detailing.
Mystic is a combination of royal and soft colors with Indian and indo-western silhouettes. It is a delicate yet flamboyant collection compleme nted with rich detailing and magnificent designs. The long Anarkalis and Jackets with magnificent designs, rich detailing, exquisite hand zardozi embroideries create an exquisite collection. 
Mystic's design and opulent motifs' inspiration comes from vivid epitomes of different cultures from Persian to Egyptian to Victorian to the beauty of nature.
Silhouettes include saris, gowns, full length jackets and more. Each outfit of the collection exuberates oomph and glamour.
About Anardana
Anardana is a luxurious label where they not only bespoke ideas into reality but offer unparalleled service, quality, and creativity, with client satisfaction at the top of their priority list. With the same objective, they are aiming to open more stores in another part of India and the Middle East, Hyderabad, Mumbai, UAE, Qatar to name a few places.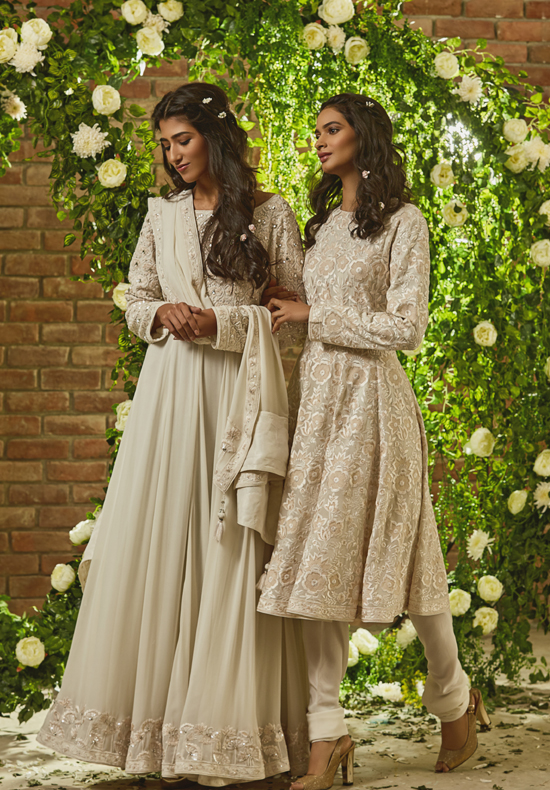 Shop Anardana at their exclusive flagship store at 9, main market, East, Nizammudin, New Delhi – 110013