5 Light & Chic Must Have Outfits Post Your Wedding – An Outfit Inspiration Guide!
While the wedding lehenga steals away all the glamour and tops the wedding shopping list, we felt it was only just for us to give some due respect to the post wedding looks as well…:) after all, thats what you will be flaunting the rest of your life !!! What say…
We got in touch with Archana Dhankar, a fashion stylist & fashion blogger at FashionforRoyals.com and here are some tried and tested looks she said,  that we can sport post wedding or on the honeymoon.
Floral Lehenga
There are a lot of events you need to host and attend as a newlywed bride. Make sure that you invest in some light Indian clothes which are appropriate for different occasion. Go for a light lehenga for smaller occasions.
I have paired a printed lehenga with a gold choli and a bright mauve dupatta with gold bootis. It is very light and easy to wear since it's printed. This outfit is perfect for smaller post wedding events like first karwachauth or pagphera. You can even mix and match and create different outfits by pairing the lehenga with a heavier blouse and accessories.
---
Asymmetrical Dress
You will end up hosting more than one cocktail party or dinner for friends or business colleagues post wedding to celebrate the wedding. I prefer wearing an elegant western outfit like an asymmetrical dress for a sophisticated look.
Asymmetrical dresses are in this season. Opt for a vibrant dress like the printed palm dress I've paired with metallic heels and a small clutch.
---
Off-Shoulder Top
Post all the formalities and events, it's time for the best part. You got it right, it's the HONEYMOON. I love to carry a few relaxed and breezy outfits post the wedding craze. You just want to relax and put minimal effort in dressing up too much.
The off-shoulder trend is the easiest way to flaunt your shoulders and look stylish. You can pair this dress with shorts, jeans and skirts. If you are going to a place with chilly temperatures then avoid taking such outfits. But this is a great outfit for all other climates.
---
Slip-Dress
If you are going to a place with a beach or a pool then this is an outfit which is a must have in your honeymoon wardrobe. A slip on dress is an easy going and relaxed outfit which is perfect for de-stressing. You can wear this dress over your bikini or swimsuit as a cover up as well.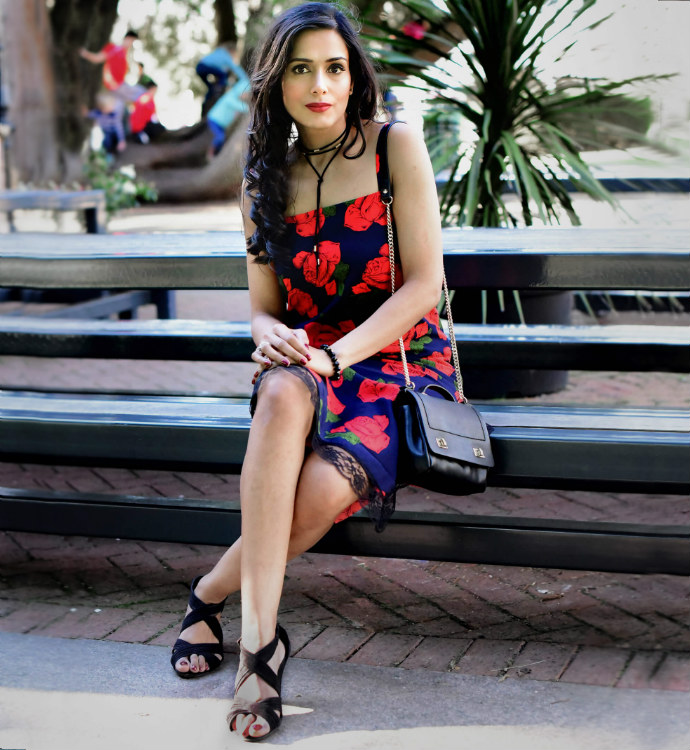 ---
Date Night Dress
There is something about dates, especially if it is with your husband that makes you want to dress up for it.You are going to go on a lot of dinner dates, movies or shopping sprees post your wedding. You need a cute and romantic dress for the same.
I recommend an off-shoulder dress for the same. I paired an off-shoulder dress with peep-toe shoes and a tote bag. This dress is something that you can style for a day wear to night wear with simple accessories like a necklace or footwear and a cover up.
These outfits are not just for newlywed brides, but are great for anyone and everyone who likes dressing up. Going on a  summer vacation then make sure you pack some of these outfits in your suitcase. Whether you are single or married, this outfit guide will take you from a wedding to holidays in a jiffy.
Do you prefer any outfits for your holiday or honeymoon? Let me know in the comments below.
Archana, a fashion stylist & fashion blogger at FashionforRoyals.com  likes to keep as chic as possible and love helping people in finding their own key style. Follow her on Instagram – @FashionForRoyals to keep updated with all that goes behind in the making of a fashion blog.