Wedding Nail Art Designs For The Bride
To all you ladies out there – its time to stand out! Its time to be a little different. Its time to look special and its time to give yourself a little change…! In short, its time for some gorgeous wedding nail art!
Weddingplz gets you the most beautiful and best Nail Art Designs ! We get you bridal nail art. We get you wedding nail art. We get you simple nail art and we get you wild nail art! You name it and we have it!
1. Crystal / Stone / Swarovski Nail Art :
So you are the ethnic bride? You like to add that oomph factor in your style… well here is our suggestion..go for crystals or stone nail art. It looks gorgeous and gives you a very special feel!
2. Light Natural Look Nail Art :
If having a natural look is more your idea of looking nice then great, check out our collection of some light pastel shades of nail art. They not only make you look subtle but silently add to your looks.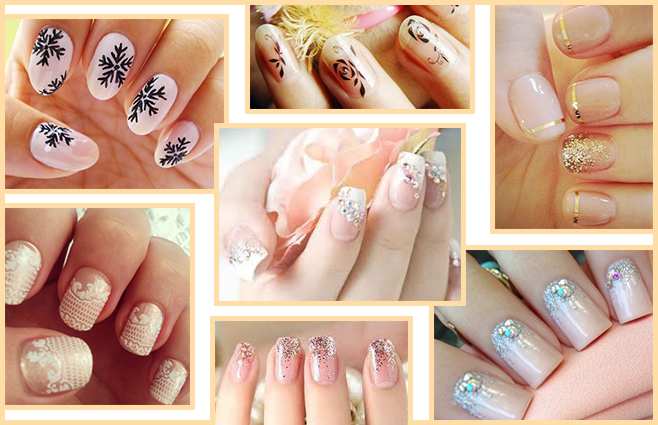 3.  Glitter / Beaded Nail Art :
Are you in love with glitters and sparkles and that grainy look. Well then check out the designs. You can use glitter or micro beads or shimmer powder to get that effect.
4. Typical Bridal Nail Art :
For the Indian brides whose choice of bridal outfit is that of dark colors like Red, maroon, magenta, pinks, rust ( in short the red family ! ) or any other color like green or blue, see some of our sparkling and typical wedding nail art designs.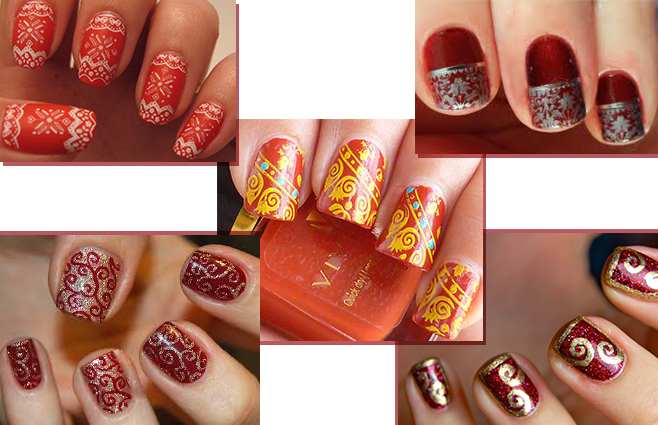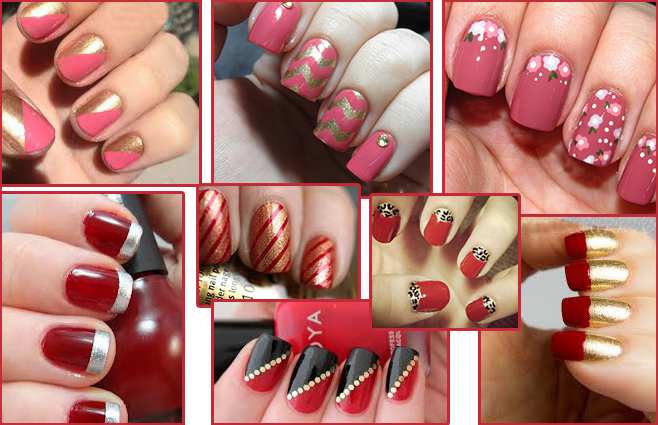 5. Smart Designer Nail Art :
Well, if you love shapes then these designs have a style statement of their own. They are different and combine simple lines and shades to create beautiful looking nails and add that special touch to your personality.
6. Bold Partywear Nail Art :
If you are a bold bride or if you are simply looking for some wild and whacky nail art designs that you can wear at any party or club or cocktail function than we are sure you are going to like these.
There are the best of the Nail Art Studios in the capital. Must check the link and give your nails a new life.
Also Read : Beautiful Mehndi Designs For Your Feet10 Couples Who Coordinated Their Outfits Like A Pro! | Some Unbelievably Beautiful Bride And Groom Portrait In Mehendi Design! |