Wedding Caterers: Questions To Ask Before Finalizing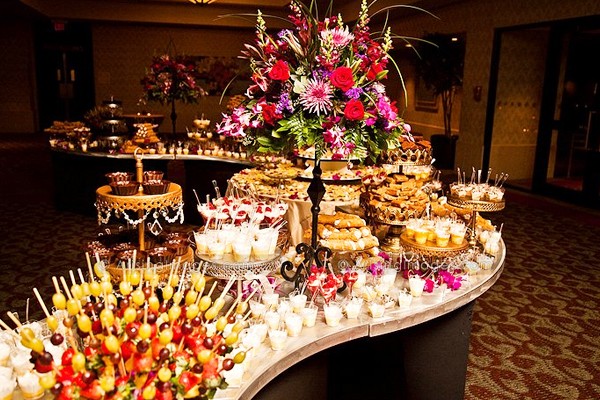 Yummy food, who doesn't love it?
Food more or less, takes the center stage whenever a wedding, party or any function arrives! Do you remember how the decoration was at the last social party or wedding you attended? Nah!Whatever an event is for, all we care is about the food and drinks.
Every wedding requires a good caterer. And catering is certainly a risky task. You need to take care of each and every spoon of ingredients you add, the quantity of food, and various other things.
But an even tougher job is to choose and more importantly trust a caterer.
Now before you finalize one, just bear in mind all the questions given below. These points will certainly help you in picking one and that too the right one!

I. Experience and Credentials
How much experience do you have for wedding catering?

Can I visit a wedding venue you will be catering for?

How and when can I taste the food made by you?

Are you a licensed catering service company and do you have insurance ?

What if something goes wrong with the food? Do you have a contingency plan?
II. Payment and Policy
When am I required to provide you the final guest number?

Can I have an approximate food cost for my estimated guest list?

What is your payment mode- Cash, Credit cards, or checks? Do you also charge advance?

What tipping policy do you follow? Is it supposed to be included in the final billing?

When should I acknowledge you with the final confirmation?
III. Food and Decoration
Do you also provide linens and other equipments such as table, chairs etc?

Do you also do wedding decoration?

Which cuisines do you offer? In which cuisine do you specialize?

Are the non-veg and the veg food prepared in separate utensils and sections?

Do you also serve liquor, if required? Do you have a liquor license?

Once you get the answers of all these questions to your satisfaction, it will be easier for you to select a good one. All you require is to choose your wedding caterer with confidence and trust.
Since, all the popular and catering services have their websites; you can visit them and compare the services.
Also Read :- 12 Best Caterers Of Delhi NCR