Tips For Maintaining A Healthy Relationship With In-Laws
When you marry someone, you actually marry his family! Living in a new family with new people entails lot of patience and adjustment. Being happily married isn't just about having an understanding and healthy relationship with your husband. Your in-laws are as important as your husband to have a strain-free married life. Again, it's not just about you, even your spouse has to have a good bonding with his/her in-laws. Try out these tips to make your relationship with in-laws smoother and healthier:
Tip 1: Cope Up With The Changing Role
Being somebody's daughter-in-law is a completely different phase of your life, similarly being your in-laws is new to them. Try staying positive and accept the responsibilities that come your way with this new role of life.
Tip 2: Seek and Follow Their Advice
Sometimes your in-laws may wish to guide you on parenting. Instead of feeling less of yourself, you should be thankful that they are there to guide you from time to time. You may not find some of the advices gelling well with your value system but still, be considerate and polite while listening to them.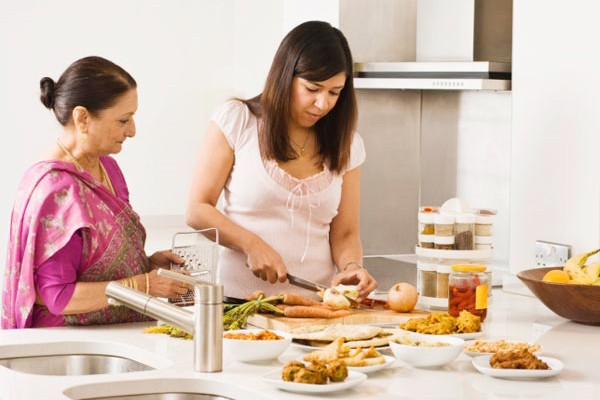 Tip 3: Socialize in Family Functions
Being the new member in the family you should try talking and meeting the other members of the family. Family functions are perfect occasions where you can meet all of them. Your in-laws would love seeing you mingling with the family members and this small gesture can bring you quite close to them.
Tip 4: Have Dinner Together
If you are living with your in-laws then make it a habit of having dinner with entire family, which includes your spouse and children as well. In case you don't live in same house but they stay nearby, then, invite them over dinner quite often so that they can have some quality time with you and children. Remember, A family that eats together, stays together!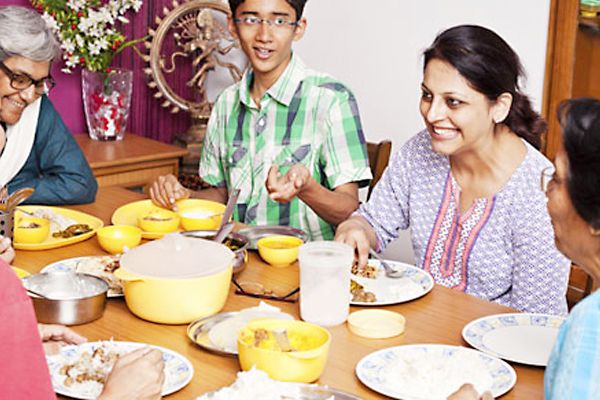 Tip 5: Avoid Getting Into An Argument
When you live under one roof and spend most of the time together then discussions often stretch to a point where your in-laws' and your opinions contradict. In such situations, you should keep yourself cool and try to supress the argument by accepting their say. Take it like this, it's all about perspective and how people look things differently.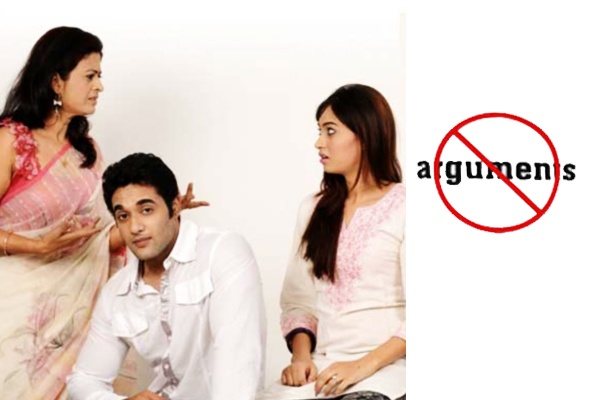 Tip 6: Let Grandchildren Spend Time With Grandparents
Grandparents play a pivotal role in the up-bringing of children. The love and relationship they share is precious. Don't let your children be devoid of their parenting. Let them spend some quality time alone, this gesture will surely bring you all close as one family. This can be an opportunity for you as well to go out and have some good time alone, shopping and relaxing.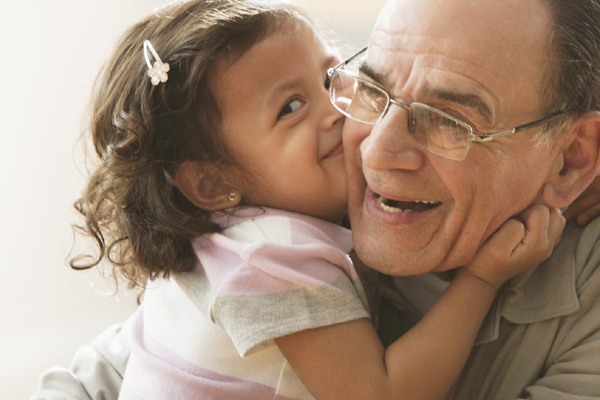 Tip 7: Keep In Touch
If your in-laws are staying quite far away, then, make it a practice of calling them at appropriate intervals. A simple call to know about each other's well-being will be of great help for maintaining a hale and hearty relationship. Remember their birthdays and anniversaries; these days may not be so special for them in this age but your wishes can surely make them feel special.
Follow these tips and practice them with patience as favourable outcomes may take some time but yours efforts will surely help you in long run.