8 Adventurous Honeymoon Destinations In India!
The trend of adventure honeymoon is becoming quite popular these days. Nowadays, instead of spending honeymoon in romantic getaways, couples prefer indulging in various adventure sports and fun activities. Given below are few of the best adventure destinations in India that couples can enjoy and explore.
1. Andaman and Lakhshadweep Islands : Explore the Sea Life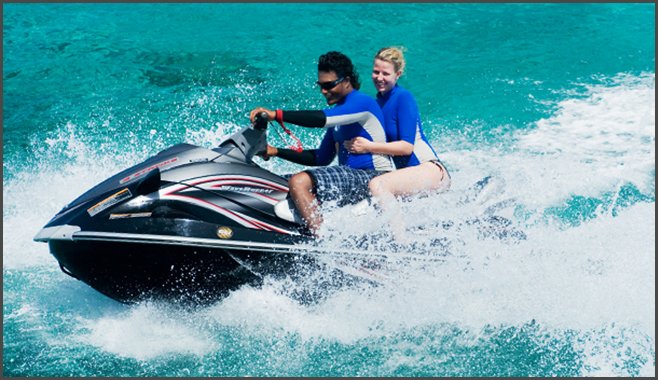 On the mesmerizing beaches of Andaman and Lakhshdweep Islands, couples get ample opportunities for enjoying several adventure sports like kayaking, scuba diving and snorkeling. Along with that, couples can view the spectacular marine life as well. The water of Andaman is so clear that one can view the colorful sea life like an open window, which later becomes an unforgettable experience. Few of the famous spots to visit are:
Mahatma Gandhi Marine National Park

Andaman Water sports complex

Mini Zoo

Corbyn's cove
2. Leh Ladakh : Enjoy Trekking at one of the World's Highest Passes
At Ladakh, honeymooners get a chance to enjoy natural beauty as well as relax. Sporting adventures such as mountain biking, paragliding and trekking can be enjoyed here. Mountain biking can be done in some of the highest passes of the world such as Lachulung La, Tanglal La and Bara Lacha La. Best time for visiting here is June to September.  Months of July and August are just the best for enjoying white water rafting and trekking. Famous places to visit are:
Leh Palace

Shanti Stupa

Old Town

Sankar Monastery
3. Bandhavgarh : Get close to Wildlife
If honeymooners want a truly adventurous honeymoon, then there is no place better than Bandhavgarh in Madhya Pradesh. You can enjoy bird watching and wildlife safari here in National Park. One can also trek through the forests of Vindhya Range. There are many well equipped cottages, so you don't have to worry about accommodation here. There are tree top houses too, wherein you can have a thrilling experience. The park is open from 15th of October to 30th of June. The best time for visiting here is November to March. Most visiting places:
Tala Village, Bandhavgarh

Chakradhara

Bandhavgarh Hill

Baghel Museum
4. Uttarakhand : Enjoy NatureTrails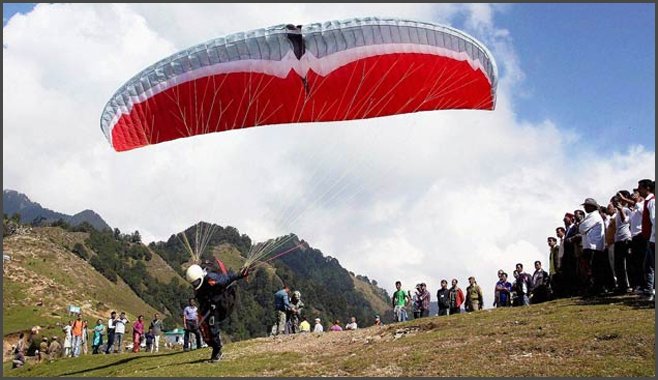 Uttarakhand is home to mesmerizing water streams, mighty peaks and serene lakes. Since many peaks and mountains are found in this state, a great deal in trekking natural trails can be enjoyed by newlyweds. The best places here include Mussoorie, Auli, Almora, Ranikhet, Rishikesh and Nainital. Skiing, paragliding and river rafting can be enjoyed here. One can visit here anytime of the year, depending on the kind of activity one is planning to do.
Roopkund Trek

Dodital Trek

Har ki Doon
5. Ranthambore : Enjoy an Adventurous Trip
If couples wish to enjoy an adventurous a well as an exciting honeymoon, they must surely head to Ranthambore National park that lies in Rajasthan's Aravalli range. On the way to this park, one can see most exotic animals like Nilgai, Gazelles and Flying Foxes. A tiger can also be spotted if you are lucky enough. Excursions are organized to nearby places like Karauli, Bundi and Sawai Madhopur.  The best time for visiting here is November to February and the best places are:
Bakaula

Kachida Valley

Lakarda and Anantpura

Raj Bagh Ruins

Padam Talao

Ranthambore Fort
6. Rishikesh : Enjoy RiverRafting
Rishikesh is a very good dream destination for people who have recently tied the eternal knot. The scenic view of glinting Ganges River and Garhwal Himalayas prove to provide many opportunities for adventure sport lovers. It would be a perfect and a memorable honeymoon experience. Major activities here include Kayaking, Rappelling, Mountain Biking, Waterfall Trekking, Bungee Jumping, Body Surfing and River Rafting.
7. Goa : Enjoy Water Sports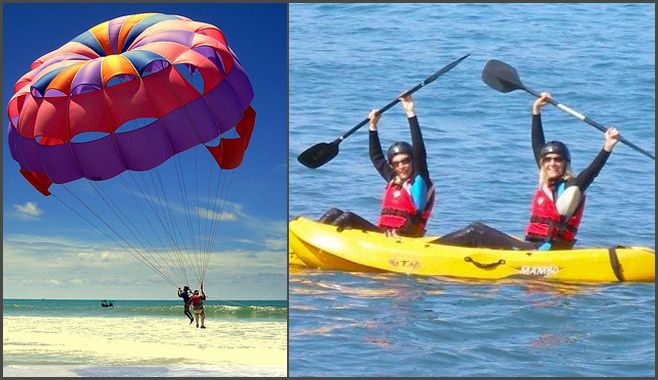 Goa is endowed with several mesmerizing beaches and it is surely a perfect place for honeymooners and adventure enthusiasts. Goa offers several adventure activities for having a fun honeymoon tour and makes the travel experience a memorable one. Major activities include Camping, Trekking, Fishing, Water Sports, Rafting, Kayaking and Snorkeling. Most mesmerizing Beaches and places are:
Colva beach

Baga beach

Calangutte beach

Churches

Dona Paula
8. Manali : Best Adventure-filled Destination
Manali is located amidst the beautiful Himalayas and is a perfect bliss for honeymooners who are looking for adventure-filled destinations. Manali attracts enthusiasts all over the globe. It is thus an adventure hub of India. Major activities include Mountain biking, Paragliding, Skiing, Jeep Safari, River Rafting, Camping and Trekking. Most spell-bound places of Manali are:
Rohtang pass

Manali club house

Van vihar

Solang valley